Talk about
fine dining
, and you almost immediately start picturing popular
French
dishes such as Cheese Soufflé, Duck a l'Orange or Tarte Tatin and Mille-Feuille plated beautifully, like pieces of art.
Gastronomy
as we know it today has stemmed from French cooking. But set aside the glitz and glamour, and you will discover that it is also a cuisine which celebrates ingredients for their true flavours, and culinary techniques that have the capability of creating magic on the plate.French food needs no introduction. For any aspiring cook, it is the foundation of learning. Even a recipe as simple as an omelette is carried out with much finesse – the eggs have to be beaten well, and the omelette should be light and fluffy, almost like a pillow. It is not an easy task to master, as you slowly start to understand the nuances.
French food
also pays close attention to the colour and texture of the dish, which is evident from them being finicky about the doneness of a meat cut or the flaky layers in a
croissant
. Their sauces, which are so varied, take skills and practice to master –
hollandaise, béchamel, veloute, espagnole
and
sauce tomat
among others. But once you get accustomed, you can play around with a range of ingredients to create gourmet dishes within the comfort of your kitchen.
Cheese
and
wine
are integral to
French cuisine
, and so are meats and seafood. The French take their vegetables seriously too, but they are usually served as sides. However, with the current shift to healthier and meat-free diets, renowned chefs are finding interesting ways to make veggies steal the show. Coming to desserts and confectioneries, it is popularly known that the French have a big sweet tooth. There are so many sinful creations that you can choose from – macarons, crème brulee, éclair, mousse, clafoutis, vacherin, crème caramel and the like.So don't let the initial hurdles keep you away from learning how to cook
French
food. It's all about a little practice, and like they say, no hard work goes without being rewarded. You can start by trying your hand at simple dishes like
crepes
and French onion soup, and then progress slowly to sandwiches like Croque Monsieur and Croque Madame. For meat lovers, you can attempt making traditional dishes like Coq Au Vin (chicken cooked in wine and mushroom sauce), Duck a l'Orange, pates and terrines, seafood bisque or Lobster Thermidor (a creamy lobster dish). If you want to up your cooking skills, then give a go at croissants and soufflés. There's lots to learn, experiment and perfect!
1.
French Onion Soup
Recipe by Chef Manju Malhi
Beautifully caramelised onions impart a nice brown colour and aroma to this classic French onion soup. Traditionally served with slices of baguettes baked with cheese, this soup is a winner at the dinner table.
Recipe by Chef Prem Kumar Pogakula
If you're a fan of crepes, then we've got just the perfect recipe for you. They're light, fluffy, silky smooth and made using orange juice, rind and water.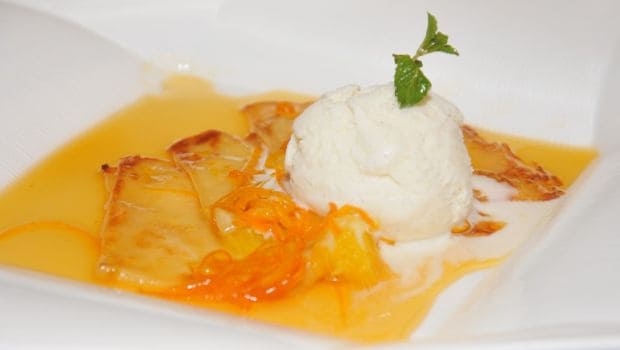 Image Credits: The Imperial Hotel
3. Croissants
Recipe by Chef Niru Gupta
A croissant is a buttery flaky French bread roll which can be made with or without a filling. It's slightly tedious to make but undoubtedly worth the effort.
Recipe by Chef Vicky Ratnani
A classic French snack; 'Croque' means crunchy and 'Monsieur' means Mister in French. This ham and cheese sandwich is a great breakfast or late night snack option.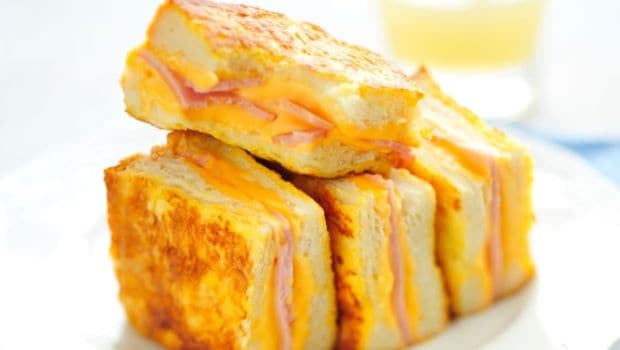 5. Lobster Thermidor
Recipe by Chef Benson, Bungalow 9
A classic French dish where the lobster shell is stuffed with a creamy mixture of meat, egg yolks and brandy. Top up with cheese and bake for an oven-browned cheese crust.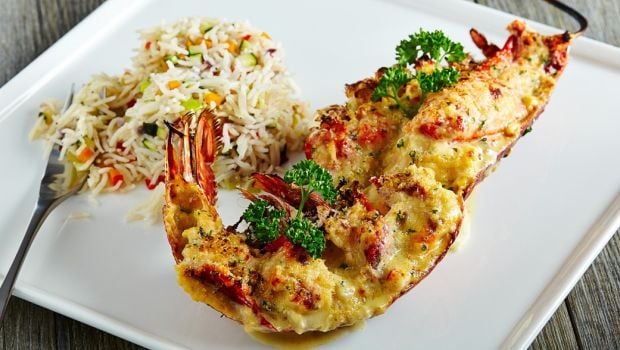 6. Coq Au Vin
Recipe by Chef Prem Kumar Pogakula
Ask any good cook and he'll tell you that the secret to good French food is butter. And that's exactly what makes Coq Au Vin a rich, creamy and magical experience.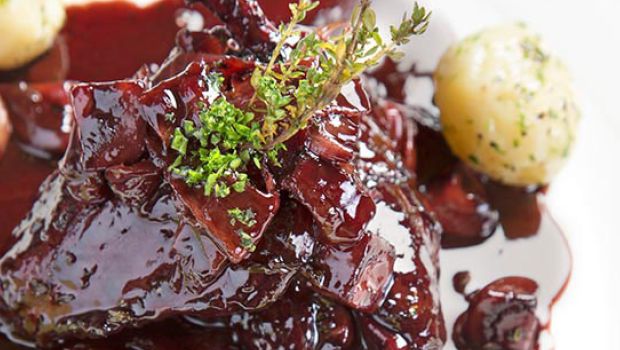 7. Poisson Provencale
Recipe by Chef Ramesh
Poisson Provencale is a popular recipe from south of France. Fragile fish fillets simmered in a sauce made with white wine, fresh tomatoes and herbs.
8. Pate Maison
Recipe by Chef Roopa Gulati
Pate is a mixture of ground meat and fat made into a paste. Velvety paste of chicken livers, onion and herbs go into its making, which is then served with crisp Melba toast.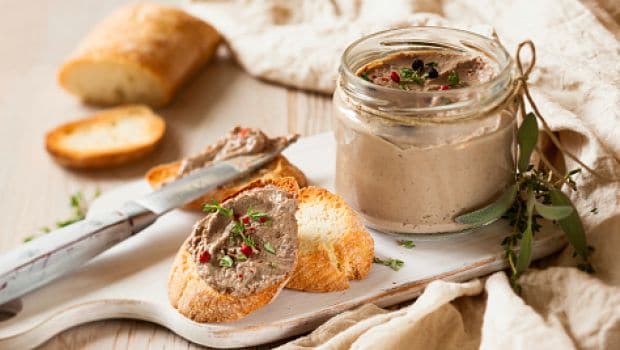 9. Cheese Souffle
Recipe by Chef Niru Gupta
Light, fluffy and cheesy, this dish is not easy to perfect. But if done right, it is hard to resist.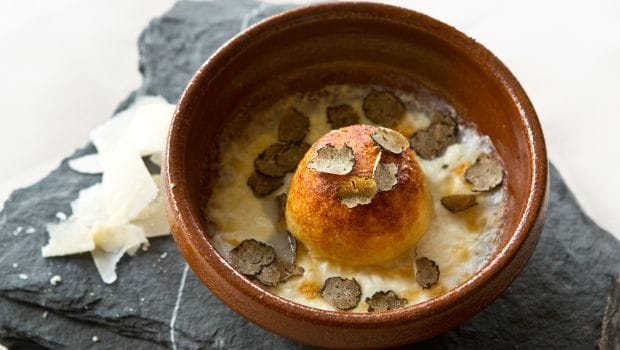 10. Profiteroles
Recipe by Chef Roopa Gulati
Profiterole is a French dessert. They are pastry balls filled with chocolate cream.