Squats for women: 5 exciting variationsLet's face it, you can suck your tummy in and make it look seemingly lesser but there are areas you just can't hide. One of the biggest dilemmas hounding most women is how to get rid of that extra fat around the thighs and butt. There is an entire mechanism of exercising and lifestyle changes that needs to be put in place to achieve desired results. You've got to sweat it out, burn it down and eat strategically. Some of our previous articles have already made inroads for you to get those perfectly sculpted thighs and butt. Most of us know of exercises that target a particular area or a muscle group in the body, but eventually it boils to executing the theory.
We plan to roll out a series of articles educating our readers on how to get that perfect posture or a particular exercise right. What you saw on a video or read in an article can turn out to be completely different from what you actually end up doing in real life. There is a host of things that needs to be kept in mind while undergoing any physical activity, and of course there exists the mandatory dos and don'ts you need to abide by.
This time around we shall decode for you the intricacies of regular squats and how to take them a notch higher. To quote Sana Vidyalankar, founder of Soul-to-Sole Academy, "There is nothing like squats to get your lower body in shape, they work like magic. You can play around with the number of reps you do as well as the speed at which you do them to introduce variety and more challenge in your regime."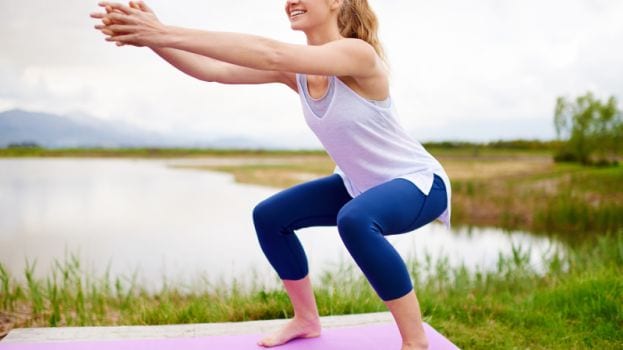 How to do squats
First things first, squats are one of the best body-weight exercises to cut out fat from the thighs and glutes. Once you get comfortable with the regular type, alternate your regime with several other variations followed by introducing external weights to your practice. "Squats work primarily on your thighs as well as glutes. Since the thigh muscle is one of the largest set of muscles in the body, you burn more calories and boost metabolism by training these," shared Gaurav Sharma, Fitness Manager at SportsFit gym, Delhi.
Steps to do squats
- Stand with your legs wide apart matching your shoulders.
- Keep your hands stretched out in the front or if you like, fold them or place them on the hips.
- Push your butt out, keep your spine straight, back flat and go down till you make a 90 degree angle.
- Make sure your knees don't go over your toes.
- Get back up again.
- Do three sets, 20 reps each.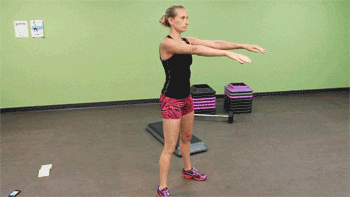 While sharing his most favourite and easiest squats variations with us, Gaurav Sharma stressed on the importance of introducing variations in fitness regime. "After a point our bodies start adapting to the current fitness regime, so you shouldn't carry on doing the same set of exercises for more than two weeks. Introduce more variations, add more weights or simply maximise the reps," he noted. Taking a cue from that, we bring you five easy ways to take your thighs and butt training to a whole new level. Begin by doing the regular squats followed by these variations to get you a supremely sculpted lower body.Top 5 Squats exercises for women
1. Goblet: Here, you stand full up and go full down, along with a kettle bell. Hold the kettle bell firmly in front of your chest and squat. There is another version where you just squat till 90 Degree. These work extensively on your glutes.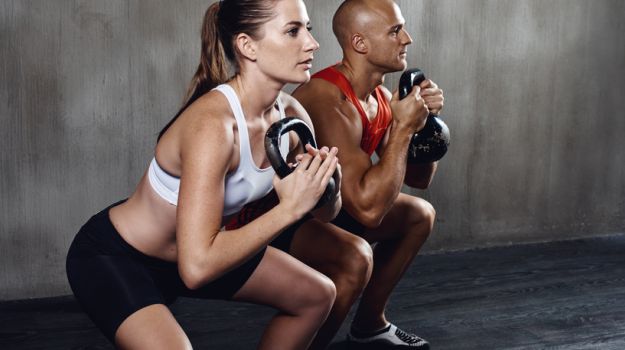 2. Pulsing: Think the opposite of regular squats. You pulse squat by starting from 90 Degree going full down and coming back at 90 Degree. These work wonder on those thighs.
3. Sumo Squats: These are your regular squats turned outwards. Here, your knees turn outside instead of facing front. You can do it along with kettle bell or dumbbells, and it works magic on toning inner thighs.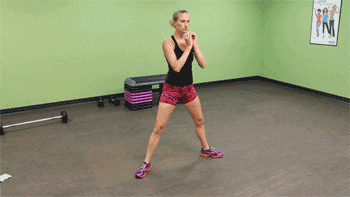 4. Over Head Squats:
Your regular squats plus bar rod kept on the shoulders. Add more variation by introducing the bar road while doing sumo squats or pulsing.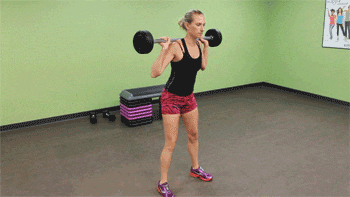 5. Other Variations:
"Hungarian split squats are my personal favourite. These are excellent for butt-fat loss. Here, you keep one leg elevated and go on squatting by alternating your legs.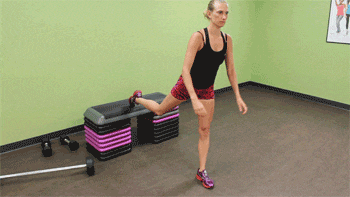 In case you want to mix up squats with
cardio
, go for squat jumps. Squat side-walks are also good for side hips and thighs," shared Sana.

Things to Keep in Mind
1. When you go into full up and down squats (lock version) you also work your ligaments and tendons.
2. It is imperative to warm up (5-10 minutes of cycling) and relax your muscles and ligaments before you start squats.
3. Stretching and cooling down is equally important after you finish squatting.
4. "Foam rolling is comparatively newer technique in Indian fitness space but is excellent for relaxation of the muscles. It involves rolling various parts of your body over a cylindrical bar made of foam," noted Gaurav.
5. Squats focus primarily on quadriceps; it is imperative to work on your hamstrings as well. Patch in a few reps of leg curls, stiff-leg dead-lift, lying leg curl and standing leg curl for a holistic, well-rounded lower body workout.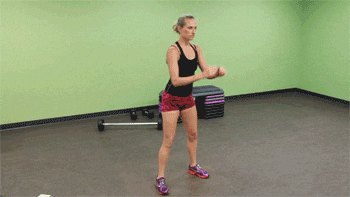 6. As you work your muscles, there is excess production of lactic acid due to which you may experience pain and muscle soreness. Allow your body to heal and recover from the pressure it has gone through. Sana Vidyalankar suggests not jumping into greater number of reps in the beginning but to start slow with fewer reps, gradually building up your stamina.
7. "Go slow with the speed for better endurance and the opposite for the cardio effect," suggests Sana.
8. Start with three sets of 20 reps and keep adding five more reps every week.
9. Correct posture is of the utmost importance. If not done correctly it can impact your lower back negatively.
10. Training with weights - dumbbells, kettle bell and other equipment - should always be under supervision.