Beautiful green leaves with a distinct sweet smell, fenugreek is actually one of the oldest cultivated medicinal plants. Commonly known as
'methi'
in Indian households, it is a prized ingredient in the culinary world, and can be used as a herb, a spice (seeds) or a vegetable (fresh leaves and sprouts).
How to Use Fenugreek
India is the largest producer of this ancient herb with over eighty percent of the production centered in Rajasthan. You'll mostly find it as
fresh leaves
in the market or as a cuboid-shaped, yellow-to-amber coloured seed. The seeds or
methi-dana
are used as a flavour enhancer while the leaves are used to make leafy delicacies. The quintessential '
Aloo Methi
' is a household name synonymous with homely deliciousness.In South India,
methi
seeds are ground into powder or used whole in various delicacies to boost the flavour of the dish by that extra mile. "
You could splutter a little methi-dana in oil and use it to flavour anything from rice to vegetables like okra and even fish (cooked in mustard oil). Or you can add another layer of flavour to fresh chutneys — that can balance sweet, sour and bitter, with the addition of this ingredient," suggests Food Blogger Anoothi Vishal. Fenugreek in home remedies
No ingredient in an Indian kitchen is truly useful unless it is used as a part of a magical home remedy. Fenugreek seeds contain
protein
and nicotinic that are extremely useful against hair fall,
dandruff
and are also known to help in treating a variety of scalp issues like
dryness of hair,
baldness and hair thinning. It contains large amounts of lecithin as well, which hydrates your hair and strengthens the roots. You can make a hair mask by grinding fenugreek seeds into a paste or you could even soak them in water overnight and later use the strained liquid to rinse your hair.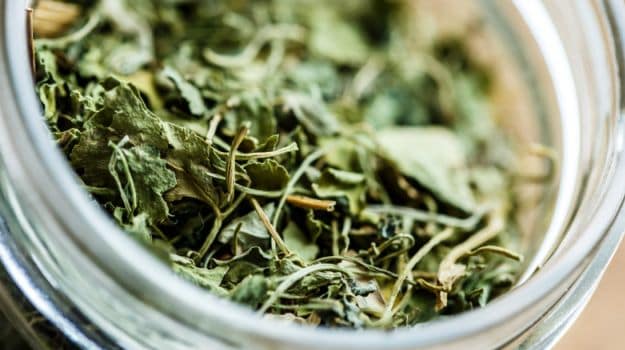 Staying true to its multi-talented form, fenugreek is also a rich reservoir of medicinal properties. Dr. Anju Sood, a Bangalore-based Nutritionist advises us, "According to the Ayurveda, fenugreek falls under the 'hot food' category. In order to maximize the benefits of fenugreek seeds, they should ideally be soaked overnight, or eaten as sprouts to reduce the heat. The seeds can also be chewed but taking them along with water is equally beneficial and effective."
Benefits of fenugreek
Fenugreek leaves are rich in folic acid, Vitamin A and Vitamin C, and are a storehouse of minerals such as potassium,
calcium
and iron. Fenugreek seeds are also an extremely rich source of
Vitamin K
. Let us give you more reasons to make fenugreek your new secret ingredient.
1. Lowers Cholesterol
Fenugreek helps in reducing the body's production of cholesterol, especially low-density lipo protein (LDL or bad cholesterol). The University of Michigan Health System discusses the relationship between fenugreek and high
cholesterol.
One of their studies state that the steroidal saponins in fenugreek seeds are thought to slow the absorption of cholesterol in the intestines as well as possibly slow the rate at which the liver produces the substance too. It's also believed that it decreases the absorption of triglycerides from fatty foods.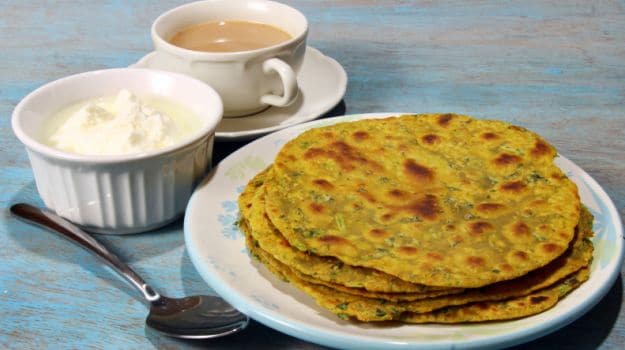 2. Controls Diabetes and Lowers Blood Sugar Levels
4HO-Ile, an unusual amino acid, which is found only in fenugreek, has possible anti-diabetic qualities, such as enhancing insulin secretion and increasing insulin sensitivity. Iranian researchers from Qom University of Medical Science talk about the potential of 4HO-Ile as an adjunct to diabetes treatment. Wellness Expert and Founder of NutriHealth, Dr. Shikha Sharma confirms, "Fenugreek is often used as a part of diet plans prescribed to patients with diabetes as a treatment. It is also suggested to include it in your diet if you are suffering from polycystic ovary disorder." Dr. Rupali Datta, Clinical Dietician at Fortis-Escorts Hospital suggests, "You could consume one to two teaspoons of fenugreek seeds soaked in water every morning but those who are on insulin therapy should consult their doctor before doing so."
3. Protects from Cancer
It has been seen that the fiber content of fenugreek may help in the prevention of certain cancers. Researchers at Rajiv Gandhi Centre for Biotechnology, Thiruvananthapuram, found that fenugreek has estrogenic effects and could be a possible alternative to Hormone Replacement Therapy (HRT). Other studies have shown that saponins and mucilage in fenugreek bind to toxins in the food and flush them out, thus protecting the mucous membrane of the colon against cancer.According to Dr. Ashutosh Gautam,
Clinical Operations and Coordination Manager at Baidyanath,
"Due to their high protein and fibre content, fenugreek seeds inadvertently aid the battle against cancer. Fenugreek's anti-oxidizing qualities, and the fact that it is rich in nutrients makes it a holistic remedy for detoxification.
It cannot cure cancer, but fenugreek could be seen to help in the fight against it
." On an added note he advises, "Fenugreek is also known to be an excellent remedy for heart problems, obesity and joint pain."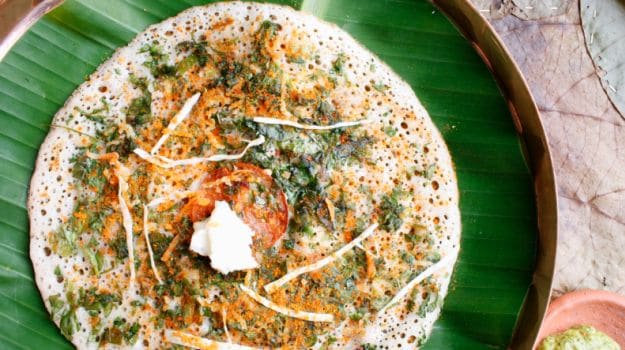 4. Aids Digestion
For those suffering from
stomach ailments
, eating fenugreek can be really helpful. As it is rich in fiber and antioxidants, it helps in flushing out harmful toxins from the body and thus, aids digestion. It is an effective treatment for gastritis and indigestion. It helps prevent constipation as well as digestive problems created by stomach ulcers. This is because it acts as natural digestive, and its lubricating properties help soothe your stomach and intestines. In some cases, fenugreek tea is used to relieve indigestion and stomach pain. You can even drink a fenugreek decoction early in the morning to deal with
constipation
. Mix about a teaspoon of fenugreek powder in a warm cup of water, strain and drink up.
5. Natural Cure for Heartburn and Acid Reflux
Fenugreek is known to be an effective remedy for
heartburn or acid reflux
because the mucilage in fenugreek seeds assist in soothing gastrointestinal inflammation, and coats the stomach and intestinal lining. According to a study published in the journal Phytotherapy Research, a two-week intake of fenugreek taken 30 minutes before two meals by subjects with frequent heartburn, radically diminished heartburn severity. You could sprinkle some fenugreek seeds over your stir fry or throw them in your soup for that added crunch and better digestion.
Disclaimer:
The opinions expressed within this article are the personal opinions of the author. NDTV is not responsible for the accuracy, completeness, suitability, or validity of any information on this article. All information is provided on an as-is basis. The information, facts or opinions appearing in the article do not reflect the views of NDTV and NDTV does not assume any responsibility or liability for the same.