It's festival season in India, and what's the one thing that comes to your mind when you think of celebrations? Sweets, of course! Festivals in India are synonymous with delectable desserts, ranging from mouth-watering Gulab Jamun to the quintessential Kaju ki Katli. The culture of indulging in
mithai
is hard to shake off, especially when festivities are in full swing. Most confectionery stores are bursting with an array of sweets, all colourfully wrapped and ready to be gifted. Be it Gujiya for Holi or Payasam for Onam, celebrations in India call for customary feasting on desserts. Now we don't intend to burst your oh so sweet bubble, but health experts warn that festivities are actually contributing to India becoming the world's "diabetes capital", with more than 62 million diabetic individuals. And unfortunately, a lot of people with diabetes put off festivals because of the hassle involved in taking an insulin shot privately or well, they simply can't resist indulging in that delicious piece of
mithai
. If you have diabetes, you'll have to bid farewell to such desserts, right? Fret not, because we've got some good news for you. "A diabetes diagnosis does not mean you have to give up sweets, especially if you've been diagnosed with Type 2 diabetes", says Dr. A. K. Jhingan, a diabetologist from Primus Hospital.To ensure you have a good time without putting yourself at risk of hypoglycemia or hyperglycemia, we've listed a few measures you should follow. We'll make sure that having diabetes doesn't stop you from doing the things you enjoy, especially celebrating festivals with your loved ones (and a platter of desserts).
7 Do's and Don'ts
Eat CleanDo
: Include foods with high fiber content such as vegetable and fruits in your diet. So if you're hankering for something
sweet
, make a fruit-based dessert like our low calorie
yogurt parfait
layered with pine nuts and watermelon, adding a boost of antioxidants and vitamin C, or our fuss-free
pear granita
or our scrumptious yet wholesome
atta carrot cake
.
Don't
: choose red meats. Opt for lean meats and fish instead, cooked with less oil and salt of course.
Atta Carrot Cake
Will Power 101Do
: limit your portions and choose wisely (after all, moderation is key). Also, cut back on other carbs during your meal to leave some room for dessert.
Don't
: overdo it. It's true, desserts are not off-limits for diabetics anymore, but it's best to save them for special occasions and not indulge all that often.
Doctor's OrdersDo:
"follow the routine of eating small and frequent meals to keep your blood sugar levels in control", recommends Dr. Jhingan, Chairman of Delhi Diabetes Research Center.
Don't
: "use full fat milk or
ghee
if you're preparing sweets at home. Also, replace sugar with natural sweeteners such as jaggery and dates", suggests Dr. Manoj K. Ahuja, Sukhda Hospital. You can try our sugar free granola
recipe
or mouth-watering
phirni
sans the sugar, both made with skimmed milk.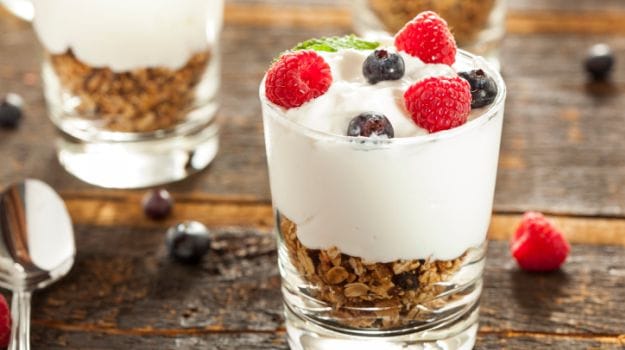 Diabetic people are advised to opt for natural sweeteners instead of sugar.
Snack AttackDo:
reach out for nuts such as walnuts, cashew, hazelnuts but avoid peanuts if you feel a
snack
attack coming your way.
Don't:
eat foods that are high in calories such as deep-fried
samosas, papads
and
puri
.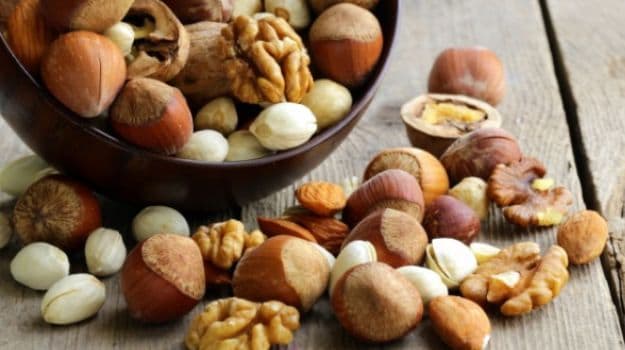 Diabetic people are advised to have dry fruits when they feel famished.
Stay ActiveDo
: drink plenty of water on the day of the festival to keep yourself well hydrated and energized.
Don't
: "skip
meals
that day, especially. Small meals at regular intervals are preferable, since erratic meal schedules results in erratic blood sugar levels.", advises Dr. M. K. Ahuja. And definitely don't embark a strange new diabetic
diet
, dull and devoid of pleasures.
Diabetic people are advised to just eat right and stay active during festivals.
Healthy ChoicesDo:
"continue your
insulin
intake as prescribed and do not skip your exercise routine on the day of the festival", says Dr. Jhingan.
Don't:
"eat foods that have a high glycemic index like flour, pasta, rice, potato or white bread.", he adds.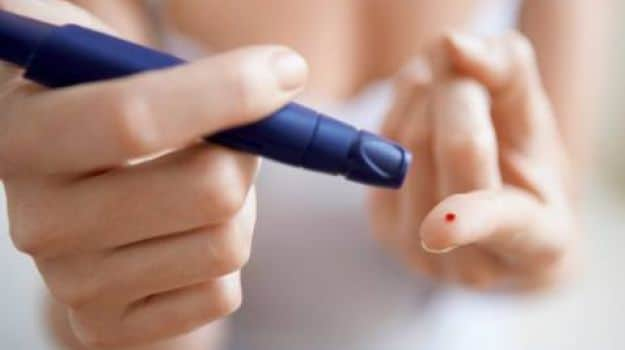 Choose fiber-rich oats and whole grains instead to help lower cholesterol levels.
Party It UpDo:
"eat a few low carb foods at home before stepping out to visit friends or family to avoid indulging, and request them not to force you with sugary drinks or fried foods", says Dr. Ahuja.
Don't
: rob yourself of the enjoyment. If you're throwing a party, serve yourself food in small portions so you can control your intake and feast with your guests at the same time. "You can drink alcohol within limits if your blood sugar levels are under control. Up to 1 drink a day for women, and 2 for men", he adds.Here are some extra
diabetes
-friendly dessert recipes you'll love, made with sugar substitutes and low on carbs:
Sugar Free Chocolate and Plum Cake
Fig Mousse (Sugar Free)