It's not just the weather outside that looks different in winter. Right from our clothing to meals, the world around us goes through an instant transformation as soon as the temperature dips. While sarson ka saag, gajar ka halwa and more such winter specialties appear evidently in our plates, there is one more food that sneaks in our day-to-day diet. If you notice carefully, your tea, soup and even sabzis imbue more flavour of ginger. Right? Ginger too, like other foods, makes its presence stronger in our winter diet, especially when the flu is in the air. Ever wondered why?
Why Is Ginger Good In Winter:
Ginger is a warming spice; it contains an active component called gingerol which is the root of its most profound health benefits. Gingerol warms up your body instantly and provides relief from common infections. Ginger helps greatly with curbing the symptoms of cold and cough, as you would have noticed already. And this is why ginger is considered to be a great immunity-booster in winter.


(Also Read: Should You Have Curd In Winter If Suffering From Cold And Cough)
Ginger Health Benefits For Winter Immunity:
1. Ginger Acts Against Cold And Cough
According to the book 'Healing Foods' by DK Publishing, "Ginger is rich in volatile oils that have anti-inflammatory properties similar to those of NSAIDs (non-steroidal anti-inflammatory drugs). This property makes ginger an excellent food to manage cold, cough and other flu symptoms."
2. Ginger Clears Off Mucus
Nutritionist Dr. Simran Saini says, "Ginger is known to help clear off mucus, and that's why we recommend ginger to people with pollutant allergies. Plus, it also keeps the body warm."
3. Ginger Curbs Inflammation
Ginger helps reduce the effects of inflammation and thus, prevents from infections to get worse. It even aids digestion and avoid issues like bloating and nausea," adds Dr. Simran Saini.


(Also Read: Here Are 7 Health Benefits Of Drinking Ginger Tea)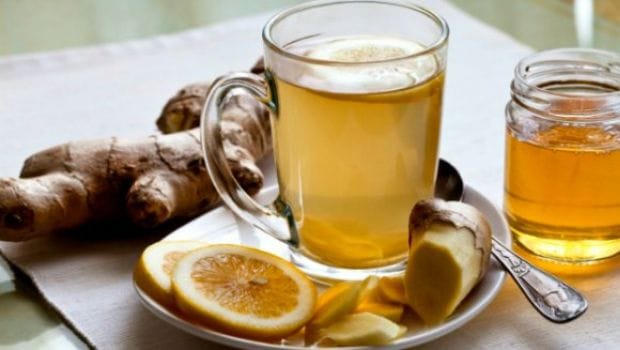 How To Consume Ginger In Winter I Ginger Home Remedies For Winter.
Adding lots of ginger to your tea is a good idea. You can also sip on ginger-infused water throughout the day. Dr. Vasant Lad shared some home remedies for cold and cough with ginger in his book 'The Complete Book of Ayurvedic Home Remedies'. Here they are:
Ginger-Cinnamon Tea Recipe:
Mix one part of ginger with one part of cinnamon and two parts of lemon grass. Steep 1tsp of the ingredients in one cup of hot water for about 10 minutes. Strain it, add honey, and drink warm.
Ginger-Cinnamon-Cardamom Tea Recipe:
Mix equal amount of ginger and cinnamon with a dash of cardamom powder, and steep in hot water to make this healing tea. You can add honey for sweetness if you like.


(Also Read: Why You Should Have Panjiri In Winter: Health Benefits And Basic Recipe To Try)


Enjoy good health with strong immunity throughout the winter season. Make ginger your go-to home remedy.