There is nothing quite like wrapping your hands around a mug of
hot chocolate,
whilst curling up in bed in your patterned pajamas. It's true; as soon as the
temperature drops
, the only thing on our mind is hot
chocolate
topped off with
marshmallows
. Kids, adults, oldies - everyone loves hot chocolate. It's the easiest (and yummiest) way to get rid of the
winter blues
. And the ingredient list could not be more simple. Cocoa powder,
sugar
, milk and vanilla essence is all you need, and maybe a dash of
salt
. If you want to spruce it up, add some peppermint extract or salted caramel or a stick of cinnamon or leftover hazelnut spread or
peanut butter
!. You can even add
a splash of alcohol
to take hot chocolate to a whole new level.So if you want to know how to make the best hot chocolate ever and 5 creative ways to spice (or spike) it up, you're in luck. Whether you like it sweet or boozy, chocolate-y or ASAP, we've got you covered. Go on, up your hot chocolate game this winter.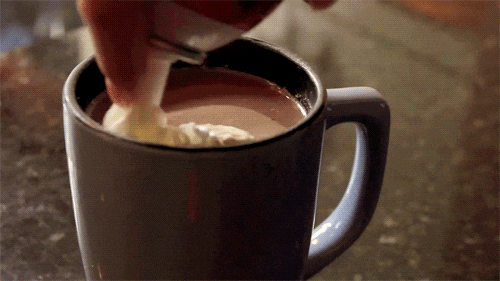 How to Make Hot Chocolate
If you want a really great mug of hot chocolate, this recipe is just the ticket. A cup filled with liquid chocolate heaven. It tastes like the richest, creamiest chocolate bar ever. Your taste buds are in for a treat, We promise.
Yields: 1 cup
Ingredients:
2 1/2 tbsp unsweetened cocoa powder
1-2 tbsp granulated sugar
⅓ cup hot water
a pinch of salt
3/4 cup milk
1/3 tsp vanilla essence
Instructions:
1. Combine the cocoa, sugar, water, and salt in a medium saucepan.
2. Over medium heat, stir constantly until the cocoa and sugar are dissolved.
3. Pour in the milk and heat (but do not boil).
4. Remove from heat and stir in the vanilla essence. Serve hot.
Note: In case you like it frothy, blend it in the blender.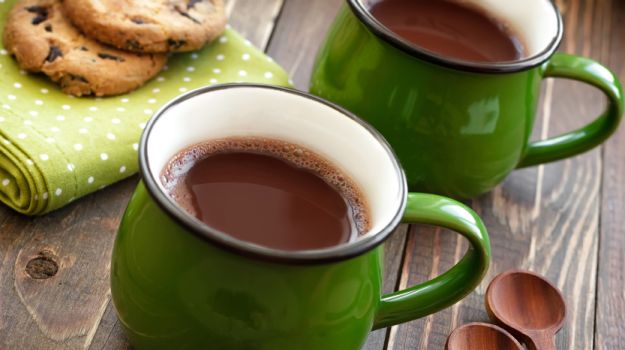 Spicy Hot Chocolate
Yields: 4 servings
Ingredients:
3 cups bittersweet chocolate chips
2 tbsp unsweetened cocoa powder
2 tbsp sugar
1 ½ cups milk
a pinch of chilli powder
1 cinnamon stick
¼ tsp nutmeg
1 tsp vanilla essence
¼ cup heavy cream
marshmallows
Instructions:
1. In a medium saucepan, whisk together the chocolate chips, cocoa, sugar and chili. Place the pan over medium heat and whisk until the chocolate chips begins to melt. Slowly pour in the milk, then the heavy cream. Drop in stick of cinnamon, nutmeg and bring to a simmer.
2. Remove saucepan from heat. Cover pot tightly and let it steep for 1 hour. Whisk in the vanilla essence, and warm over low heat before straining and serving hot, with marshmallows (not optional).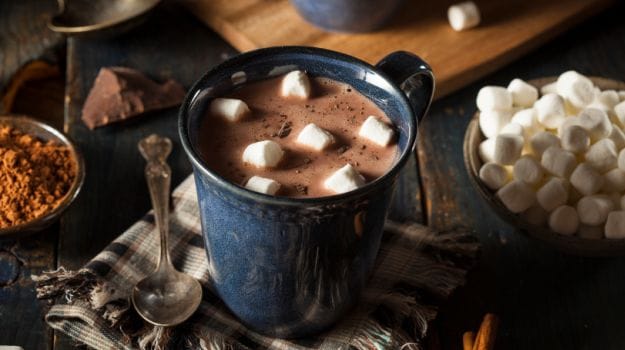 Mocha Hot Chocolate
Calling all coffee lovers! If you (like I) can't start your day without a kick of caffeine, you'll love this recipe. Throw in some instant espresso powder to the
classic hot chocolate
recipe and thank us later.
Orange Hot Chocolate
Yields: 4 cups
Ingredients:
1/4 cup cocoa powder
1 tbsp granulated sugar
a pinch of salt
3 cups whole milk
1 cup bittersweet chocolate chips
1/3 cup Grand Marnier or Cointreau
1/2 cup rum
orange zest
Instructions:
In a medium saucepan, stir the cocoa powder with sugar and salt. Stir in the milk, and bittersweet chocolate chips. Stir constantly over medium heat until the chocolate has melted. Gently whisk.
Add
Grand Marnier
and a splash of rum. Rub the rim of each cup with
orange
zest, and serve immediately.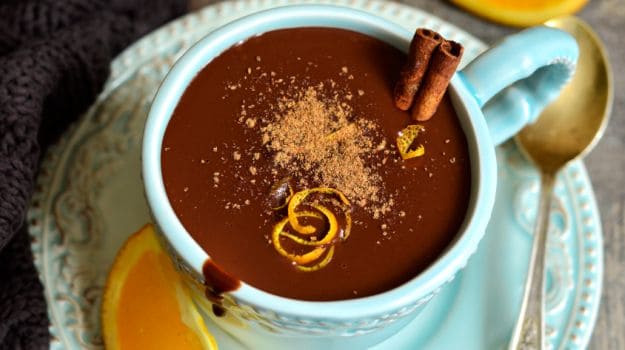 2-Minute Hot Chocolate
Got no time to waste? This quick hot
chocolate
is your dream come true. All you need is 2 minutes to spare, and milk plus chocolate chips. Heat milk and semisweet chocolate chips in a frying pan on medium-low heat. Mix for 1 or 2 minutes, pour hot in a cup and voila!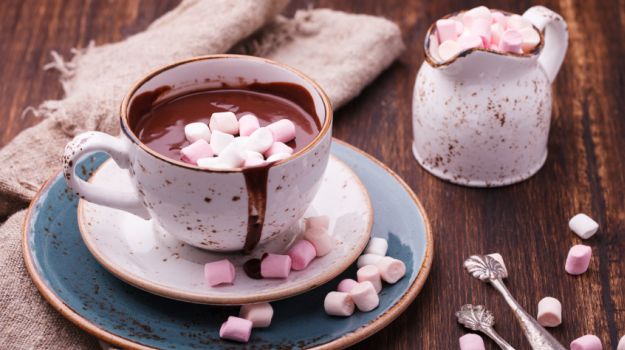 Boozy Hot Chocolate
Having a few bad days in a row at your work? Fret not. Add a few shots of bourbon or
kahlua
and you'll
feel all warm
and fuzzy in no time. It's like the best of both worlds in one big ol' mug, And all that you need to cheer up. Tip: You can even top it off with some whipped cream vodka!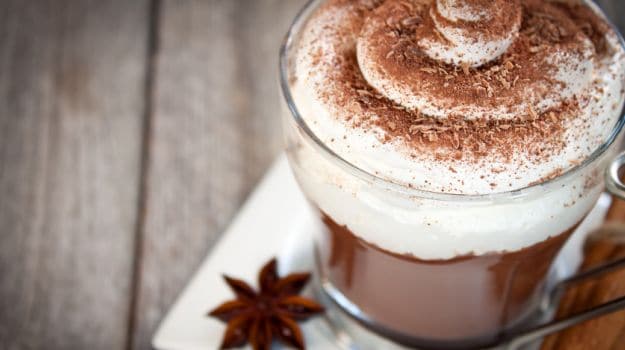 Tis' the season to bundle up and treat yourself to a whole lot of hot chocolate. Sip away!