Kabuli Chana Recipes: Don't you have those days when you simply want to savour an entire plate of piping hot chole bhature or gorge on chatpati chana chaat? Yes, same is the case with us. Such is the charm of these dishes that we can consume them at any given time of the day. Be it a heavy chana kulcha for breakfast or pindi chole for dinner, kabuli chana is one ingredient that can be found across many courses.


Besides being a prominent ingredient in Indian cuisines, chickpeas are also a huge part of Middle Eastern dishes. They are highly versatile and easy-to-cook; from curries, chaats and dips to soups and salads, chickpeas can be teamed up with just about everything. Besides the versatility, chickpeas are popular for their numerous benefits as well.
Let's look at the many health reasons, which may convince you to add chickpeas (kabuli chana) to your diet.
1. Go Gluten-Free: For vegans and gluten intolerant people, kabuli chana is one of the best sources of protein. You can replace meat and other animal-derived food products with chickpeas. Prepare as many dishes as you wish with chickpea or even chickpea flour.
2. Rich In Nutrients: Besides being packed with protein, chickpeas are also enriched with fibre, calcium, phosphorus, iron and folic acid.


3. May Help Regulate Cholesterol: If you include chickpeas in your regular diet, it may also help in lowering triglyceride levels and bad cholesterol.


4. Aids In Weight Loss And Diabetes: Low on fat and enriched with dietary fibre which helps in digestion, chickpeas help in inducing satiety, which further keeps our cravings in check. Besides that, it is low on glycemic index, which helps in maintaining blood sugar levels.


With so many health benefits to look forward, we are sure cooking kabuli chana would be the next thing on your mind! And to ease your confusion on how to include chickpeas in your regular diet, we have got you the best of kabuli chana recipes that are a balanced mix of healthy and tasty besides being extremely easy-to-prepare at home.
Here are the 5 Best Kabuli Chana Recipes To Prepare At Home:
One of the most creative ways to get your kids to eat chickpeas! Bread chana basket is a mouth-watering as well as healthy snack recipe to prepare at home. Chana chaat prepared with a host of spices such as cumin seeds, chilli powder and chana masala served atop crispy, little bread baskets.
Kabuli Chana Recipes: Presenting a party appetizer/ kid's lunch box/ anytime easy snack recipe.
Who doesn't like a serving of rice for lunch? It is the most satisfying meal ever and when it is packed with the goodness of chickpeas along with pomegranate, chillies, cinnamon and cardamom cooked in a host of spices and basmati rice, you just cannot resist. Kabuli pulao can be your perfect next meal.


(Also Read: 13 Best Rice Recipes | 13 Top Rice Recipes | Easy Rice Recipes)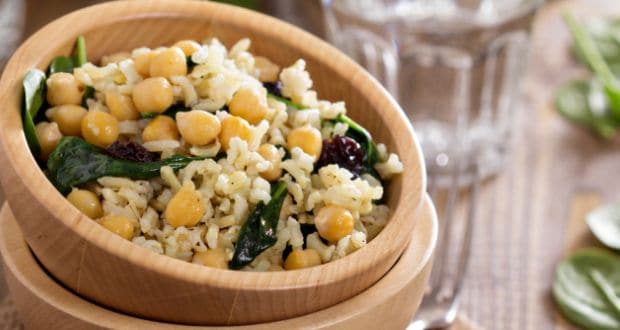 Kabuli Chana Recipes:A light and lovely meal in itself, kabuli chana is a delectable lunch recipe to relish.
A popular North Indian delicacy, chana kulcha is a delicious dish prepared in many Indian homes. You can prepare this as breakfast or have it in dinner too! With spices such as mango powder, red chilli, black pepper, cumin, clove, dry ginger, coriander powder, carom powder and cinnamon, this chana recipe would instantly tantalise your taste buds when served with soft kulchas.
Kabuli Chana Recipes:Spicy chickpeas with a burst of flavours, chana kulcha is a easy recipe from the kitchens of Punjab.
A super healthy bowl of three bean chaat is perfect to satiate those mid-day hunger pangs! Packed with the goodness of kidney beans (rajma), chickpeas (kabuli chana) and green beans, this chaat is a combination of all three with tomatoes, potatoes, cucumber, pomegranate tossed well in the dressing of lime, chaat masala and olive oil. Super easy and quick-to-prepare, pack it for work or start your day with it as breakfast.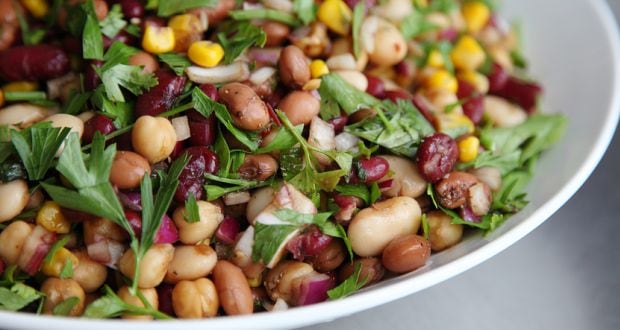 Kabuli Chana (Chickpea)Recipes: A delectable chickpea salad with the drizzle of olive oil dressing.
Kushari or Koshari is a traditional Egyptian dish that is a hearty combination of chickpeas, macaroni, rice and lentils cooked together in a tangy, mouth-watering sauce of tomato puree and various spices. Kushari is also said to be the national dish of Egypt that first originated in the early 19th century. Prepare a delicious bowl of Kushari for brunch or as a side dish at the dinner table.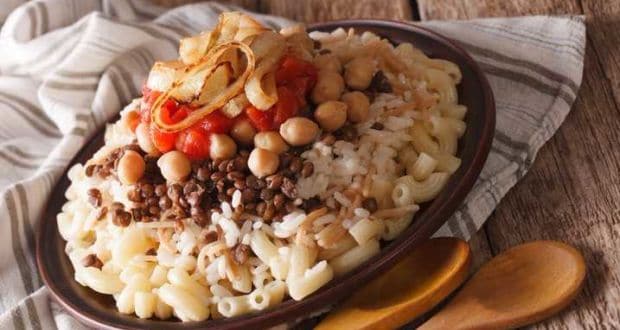 Kabulil Chana Recipes: Now a popular street food, kukshari is an interesting mix of rice, chickpeas, macaroni and lentils.
These delectable kabuli chana recipes are sure to make your meal healthier and definitely tastier! Try at home and let us know your favourite one in the comments section below.
About Aanchal MathurAanchal doesn't share food. A cake in her vicinity is sure to disappear in a record time of 10 seconds. Besides loading up on sugar, she loves bingeing on FRIENDS with a plate of momos. Most likely to find her soulmate on a food app.