North Indian Recipes- Amritsari Chole Bhature, Kashmiri Rogan Josh, Rajasthani Dal-Bati Churma, and Dilli ki Chaat are just a few delectable dishes that North Indian cuisine has to offer. Picture this: rich aromatic gravies, spicy vegetable stir-fries, moist and tender slow-cooked meat, and sinful desserts. The availability of a plethora of vegetables, fruits, grains and spices makes the cuisine vibrant and colourful. And that's why we've listed of our most cooked North Indian recipes. Warning: They will blow you away.

In comparison to other cuisines of India, North Indian food is richer, where a number of preparations are made in pure desi ghee or doused in fresh cream. (The world-famous Butter Chicken being the perfect case in point). Some of the dishes take long hours to prepare as they involve meticulous steps, but once you take a bite, you know you are in for a gastronomic joyride. And the best part? You also have simple, comfort food such as Dal Tadkaand Rajma-Chawal that hold a favourite spot in most people's hearts.

(Also Read: 10 Best Recipes from Uttar Pradesh)

North Indians also love dairy items, which is clearly evident as no traditional meal is served without chaas, lassi,paneerand milk-based desserts like kheer, kulfi. Yes, talk about desserts and the wide range of irresistible treats are sure to bowl you over. We're talking hot malpua with decadent rabdi, melt-in-the-mouth makhan malai, kesar flavoured phirni, burfis and more; mostly prepared from reduced milk or cream.

And then with every changing season as new local produce hit the markets, one can indulge in dishes such as makki ki roti with sarson ka saag, chaulai ki saag, kanji made from black carrots, arbi ki sabji, gajar ka halwa, and others. It is not without reason when people say that the North Indians take their food seriously. Every nook and corner here has many delightful treats to offer.

Here are some of the best recipes from the various regions of North India -
Mouth-watering meal straight from the Punjabi kitchen - garma garam bhature with chickpeas cooked in assorted spices. What's better than that?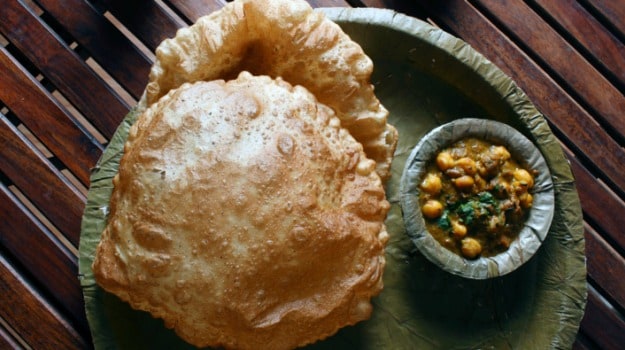 Learn the art of making feather soft bhaturas served with chole or chickpeas cooked in a pool of rustic spices.
Originated in Kashmir, we bring you the signature dish of the valley. This one is an all-time favourite among meat lovers.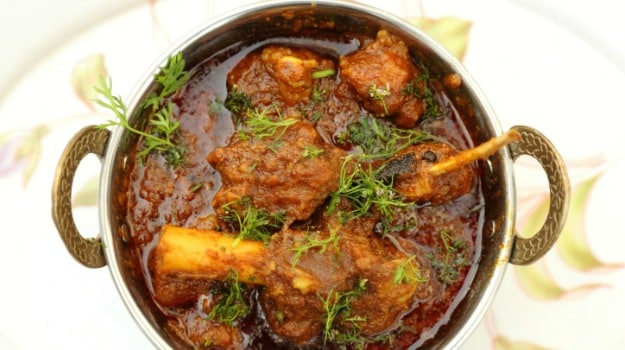 Mouth-watering and simply irresistible!


This Rajasthani bread snack is cooked in ghee and served with chutney and dal. Bati is usually stuffed with paneer and spices.
Traditionally you mash the baati then pour ghee, chutney and dal over it.
It is a perfect dessert after a filling meal. Rice kheer made with condensed milk, khoya, cream and nuts. A bowl of kheer is the ultimate winner when it comes to Indian desserts. Be it a a festival, a celebration or just our taste buds craving a bowl of dessert delicacy.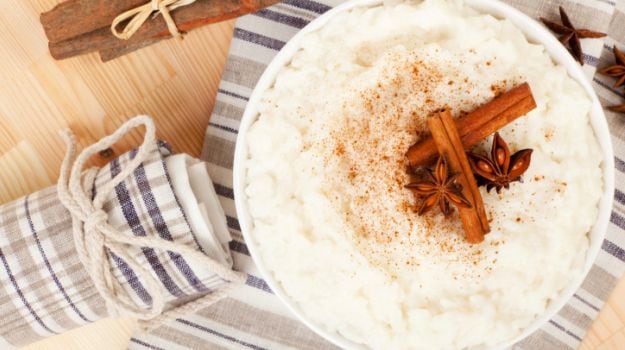 A rice pudding (kheer) is an easy and quick dessert, perfect for parties too.
Flavourful biryani with chicken cooked in assorted spices and garnished with sliced green chillies and ginger juliennes. A quick and easy home made biryani is something you cannot escape.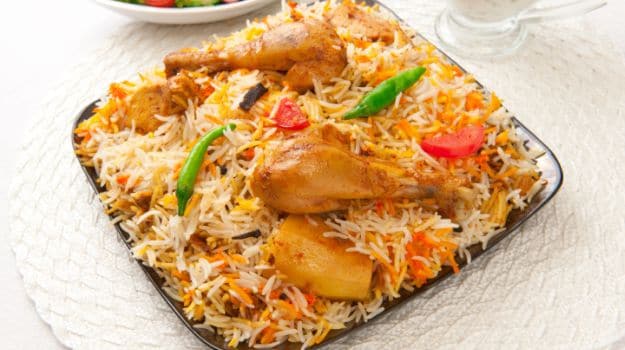 A classic Mughalai dish, Biryani is an aromatic delight loved by all.
The perfect companion for your evening tea. A fried snack stuffed with a mixture of potato and peas.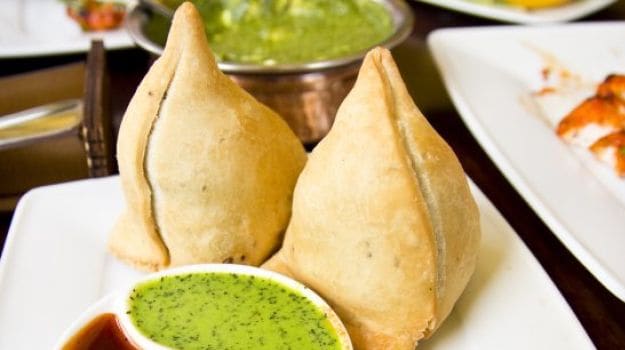 Samosa is an all time favorite tea time snack!
From the royal kitchens of the Mughals, Nihari Gosht is a traditional Muslim dish. Nihari traditionally means a slow cooked mutton stew, which is said o be originated in the Awadhi kitchen of Lucknow. Delicious meat cooked on low heat for several hours and drizzled with a few drops of rose water as a final touch.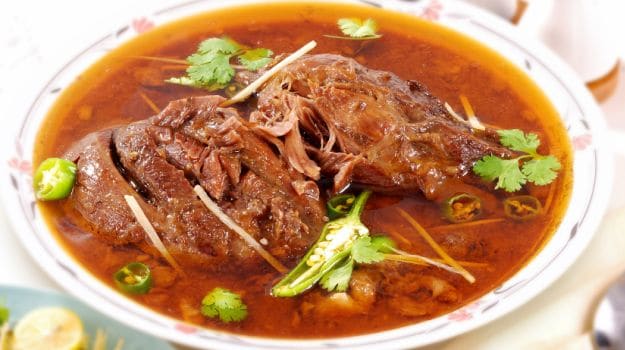 Here is the special royal recipe that you can cook at home with easy steps on festive occasions and dinner parties. Pair it with naan, paratha or rice.


Marinated overnight, the chicken is roasted and cooked in tomato puree, cream and masalas. A perfect dinner party recipe, this North-Indian style chicken recipe is made throughout the country with equal zest. Enjoy this creamy chicken dish, marinated overnight and then cooked to perfection.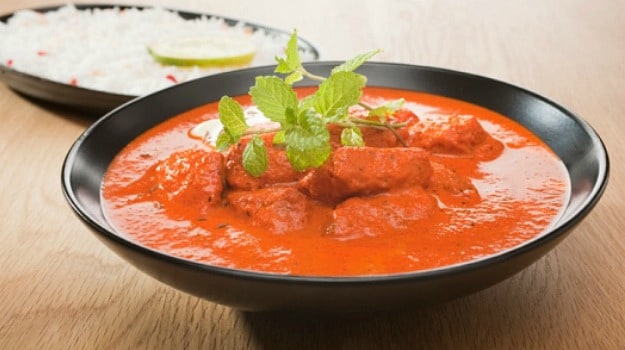 The classic butter chicken will never leave you unsatisfied.
The most loved street snack of India, particularly North India. Dahi Bhalla can also be served as a chilled snack or a starter during festive occasions like Diwali or Navratri. Try your hand at making delicious bhallas topped with sweet curd, sour and tangy chutneys and chaat masala.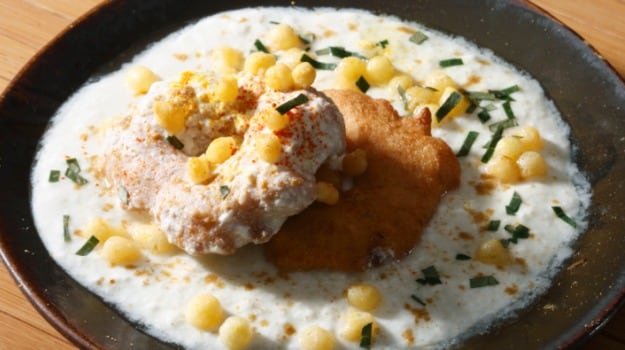 This quintessential street food from the by lanes of Old Delhi will get you hooked.
It is happiness served in a matki! Cooked with dry fruits, condensed milk and saffron, kulfi is a must try. Prepare this on special occasions as desserts and everyone would just love it.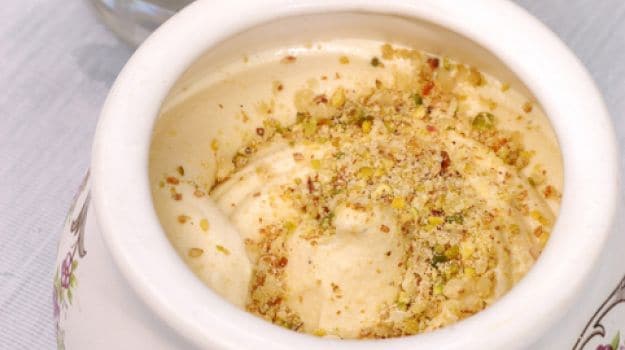 People of all age groups simply loves kulfi.
Lamb cooked in a variety of masalas with a burst of red chillies. This bright red coloured delicious dish garnished with coriander leaves and a good amount of ghee looks extremely appetizing.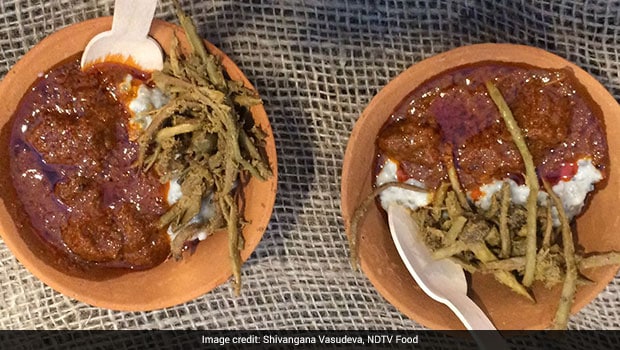 Laal maas is a fiery Rajasthani meat curry that can be paired with rice or naan.
Try these delicious north Indian recipes at home and let us know your experience in the comments section below.