Kulcha Recipes: Gorging on piping hot naans, rotis and parathas for any meal of the day is something all of us would love to do. A part and parcel of a North Indian household, Indian breads incude a variety of such flatbreads which are all simply delicious. One of which is the classic kulcha that is often paired with mouth-watering chole. Kulcha is a variety of leavened Indian flatbread that is mostly found around the northern part of India, especially Punjab.


It is made of maida and a leavening agent, which is mostly yeast. The primary ingredients are then mixed with water and a pinch of salt to form a tight dough and left to rest for a few hours, covered with wet cloth. The result is then pummelled again and rolled flat to be baked in an oven or most commonly in a tandoor to perfection. The final kulcha is then cooked over on a pan with little butter or ghee and savoured with any of the Indian curries. Oh and have you ever tried pairing kulchas with a bowl of curd in summers? The soft and chewy kulcha with curd makes for a light and comforting pair to relish.


Kulchas are super soft in texture and often stuffed with a variety of delicious ingredients such as aloo, vegetables, coriander leaves and much more! There are many varieties of kulchas that are famous across north Indian region. From popular Amritsari kulcha to onion kulcha, there's absolutely no way you can resist these yummy delights! Let's look at the many varieties of kulcha that you can also prepare at home to relish with your favourite curries along with family and friends.
Here are 7 Best Kulcha Recipes To Try At Home:
Hot and fluffy classic kulcha recipe! Made with flour combined with a frothy yeast mixture and curd with a pinch of salt and sugar, the kulcha dough is flattened and baked for a few minutes to perfection. This kulcha recipe would be great when roasted and paired with a bowl of mouth-watering chole.
Kulcha Recipes: Fluffy kulchas made from flour and sour curd.
A crispy, true blue Punjabi delight, Amritsari kulcha is one kulcha recipe that you can have all day in any meal from breakfast to dinner. Stuffed generously with all things flavourful, onion, ginger, green chilli, coriander, anaardana and lemon juice are combined with potatoes and packed into this amazing kulcha. It is roasted with butter over the pan to crispy hot. Pair this Amritsari kulcha recipe with a curry of your choice along with onion rings and pickle that would instantly tickle your taste buds.


(Also Read: The Amritsari Kulcha Trail: Where to Get the Best?)
Amritsari Kulcha Recipe- A crisp Punjabi delight, stuffed kulchas are the Indian bread, now made healthy with canola oil.
The classic pair of chana and kulcha! One cannot talk about kulcha without mentioning the chana kulcha recipe. Mouth-watering curry of chickpeas with a burst of eclectic flavours served with a choice of kulcha, you can choose your favourite stuffing or have the plain kulchas.
Kulcha Recipe: A popular recipe from the Punjab region that goes best with kulchas.
A simple and easy stuffed kulcha recipe, cooked quickly in a microwave. Onion kulcha has a scrumptious combination of stuffing with mint leaves, carom seeds, green chillies, coriander, ginger, red chilli powder and pomegranate seeds along with chopped onions. Grilled in a microwave to a perfect crisp, this kulcha recipe is super quick and delicious!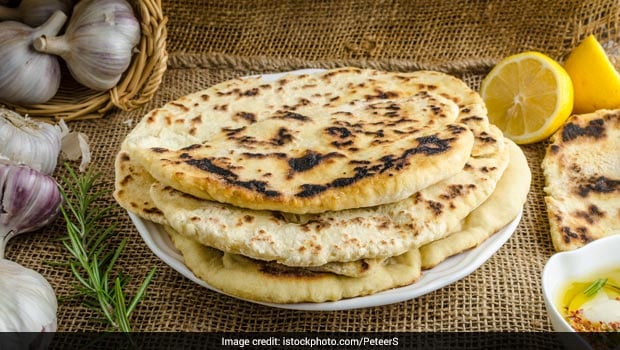 Kulcha Recipe: Stuffed with onions, seasoning and cumin seeds, kulchas are carefully grilled in a microwave.
Here is a kulcha recipe packed with the goodness of nutri soya chunks! While all the other kulcha combinations would be too mainstream now, this exciting variety would be a welcome change to try at home. It is a delight for all the soya lovers, complete with flavourful ingredients like green chillies, ginger, garlic, onion and tomato sauce along with a melange of hearty spices cooked with nutri. This Punjabi-style nutri kulcha combo is a must-try at your next dinner party.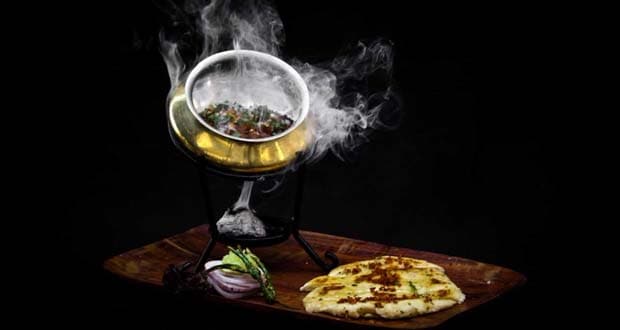 Kulcha Recipe: A healthy and tasty nutri kulcha recipe to spice up your dinner/lunch table.
A simple, quick and super easy street food from the streets of Jammu, Kaladi kulcha is one of the easiest snacks you can binge on for your evening hunger pangs!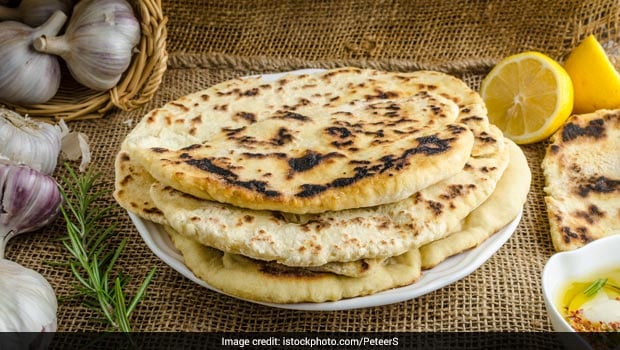 Kulcha naan is basically an Indian flat bread made with all purpose flour and topped with black sesame seeds. Pair it up with spicy chole, tangy mint chutney and enjoy the wholesome meal.
So the next time you think about piping hot kulchas, try these appetising kulcha recipes instead of going the classic way and let us know your favourite one in the comments section below.
About Aanchal MathurAanchal doesn't share food. A cake in her vicinity is sure to disappear in a record time of 10 seconds. Besides loading up on sugar, she loves bingeing on FRIENDS with a plate of momos. Most likely to find her soulmate on a food app.