I had my first taste of
Chettinad food
somewhere in Tamil Nadu, many years ago, thanks to the wanderings of my intrepid father who ferried his family across the country, long before it was the hip thing to do. The details are hazy but I remember piling into a large, creaky Ambassador with my mum and dad, steaming creakily up a little slope and the car suddenly stalling halfway. This happened, fortuitously, just outside a little eatery serving Chettinad food, into which we dove for an early lunch.
The lunch was the most splendid part of my memory. I remember there being a Chicken 65, a fiery mutton Chettinad dish and a plate of liver (or perhaps it was brain?). Heavy rain had begun seeping down the windows while we sat cosily ensconced within the restaurant. The food was steaming hot and cleverly spiced, the moustachioed waiter whisked away our dirty plates as soon as we were done, all the while encouraging us to eat more. That meal was for me the most charming introduction to Chettinad food anyone could ever have and it has remained one of my favourite cuisines ever since. (Alas! Much later I found out that the famous Chicken 65 was thought up by Buharis in Chennai - there was nothing really Chettinad about it.)
In my quest to recapture that elusive taste of nostalgia, I have eaten at various Chettinad restaurants across the country, and especially in Chennai where I have family. Here are a few of the places I've enjoyed eating at (in no particular order and with no guarantee for authenticity though!). All that consumption has taught me that Chettinad food is not in fact, a vehicle for blistering amounts of spice - rather, it is a complex, layered cuisine with an equal emphasis on the cooking of both vegetarian and nose-to-tail meat dishes.
1. Dakshin
For Chettinad food in grand environs, I might visit the Dakshin at the Crowne Plaza that still draws in crowds even after nearly 30 years of being in the business. Tremendous research goes into each and every dish and it shows. Dakshin, as its name suggests, is a restaurant that serves a smattering of dishes from all the southern Indian states. It makes a delicate Keerai Kozhambu (the staple vegetarian kozhambu) and Kai Pidi Chops (deep-fried lamb chops swathed in a Chettinad masala), and all without the heavy hand of masala that has come to characterise the Chettinad cuisine today. This is the sort of restaurant I come to with my family; it's cheery, with live Carnatic music, knowledgeable waiters and just really good food.
Address: Crowne Plaza, Adyar; Meal for two: Rs 2,000.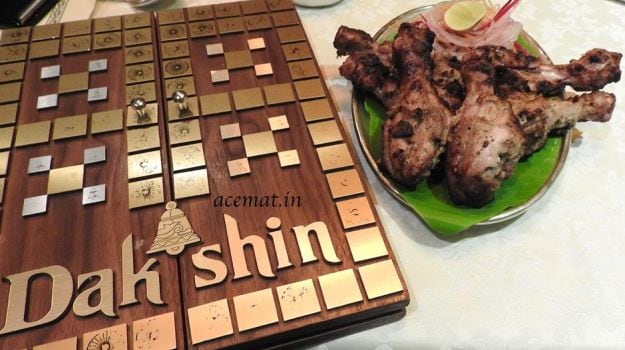 Image Credits: Facebook/acemat
2. Ponnusamy Hotels
After haranguing her for days, my cousin took me to the original Ponnusamy, which she told me has been spruced up considerably, with a rather swanky new AC section. Thankfully, the quality of the food hasn't wavered, as was proven by the enormous amounts of dishes that we ordered - a bowl of Chettinad Chilli Chicken that came speckled with curry leaves, Mutton Nalli Fry, Nethily Fry (a small, crisp-fried fish that resembles anchovies) and individual special meals that came with a gigantic mound of rice, dal, vegetables, appalams and three types of gravy (chicken, mutton and fish) that were poured into little buckets. As if this wasn't enough, we asked for the Viraal Fish Fry, but were told that it was out of season. Next time, I'm returning for the vast amounts of offal (and rabbit) that the restaurant serves; brain, liver, kidney and trotters.
Address: Gowdia Mutt Road, Royapettah; Meal for two: Rs 700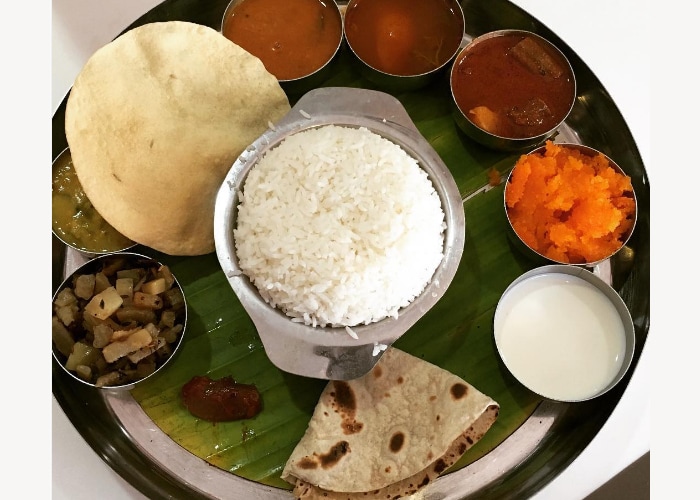 Image Credits: Instagram
3. Anjappar
Anjappar is one of Chennai's most popular restaurant chains specialising in Chettinad food. So popular is it that the chain has swollen to include outlets in Dubai, Canada, Malaysia and even the USA. At Anjappar in Pondy Bazaar, we tried some popular dishes - Chicken Kottu Parottas, the infamous Chicken 65 and Chettinad Chicken Masala. Everything was delicious, but seemed a tad too masala-clogged. I preferred the vegetarian Set Meal with rice, sambar, potent rasam, kozhambu (a thick vegetable gravy), kootu (a mildly-spicy, creamy vegetarian dish), poriyal (stir-fried vegetables with a sprinkling of coconut), keerai greens and buttermilk.
Address: Nungambakkam High Road; Meal for two: Rs 700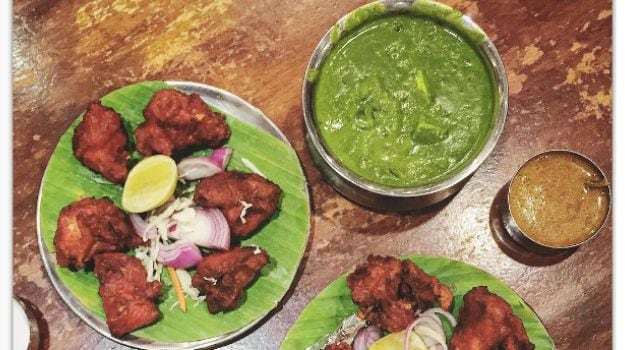 Image Credits: Instagram/chootopia
4. Street Food in T Nagar
On my last trip to Chennai, my cousin, an avid follower of food blogs and columns, dragged me down to T Nagar, to a small shack on Venkatesan Road. My surroundings may have been somewhat less than sublime but my evening snack was anything but that. The stall's speciality is the soft rice paniyaram, a sublime Chettinad staple. Here, it is crisp fried in a bubbling kadhai and served with a tomato and coconut chutney. The chutneys are good but the paniyarams are better and we polished off about eight in quick succession. On this trip, my cousin informed me that she went back to have the sweet coconut-flecked paniyarams that the stall also offers, but vastly prefers the savoury ones.
Address: Venkatesan Road, T Nagar; Meal for two: Rs 50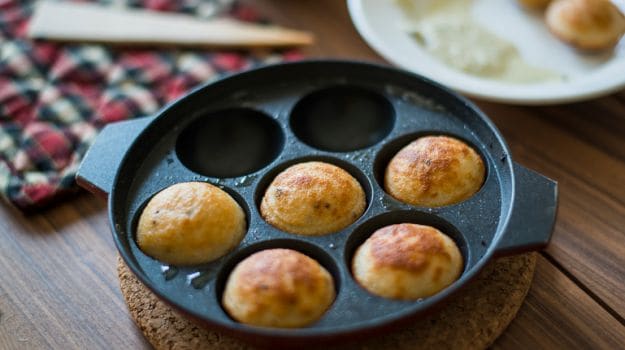 5. Raintree
The last time I visited Raintree at the Vivanta by Taj Connemara was at the end of last year. I had heard from friends that the menu had been refined and the food, although indubitably Chettinad in origin, managed to eschew the lashings of spice that one tends to associate with the cuisine of the Chettiars. It was all true of the dishes that I tried - remarkably flavourful Chicken Kozhambu and Prawn Roast, with its notes of ginger, lemon and chilli. But what struck me most was the lavish decor; apparently, the pillars in the walkway were originally part of a 16th C temple in Mahabalipuram. Here's a heads up though. I hear that the Connemara is being revamped now, which is a pity. I would so much like to eat there on this trip.
Address: Vivanta by Taj Connemara, Binny Road, Egmore; Meal for two: Rs 3,000.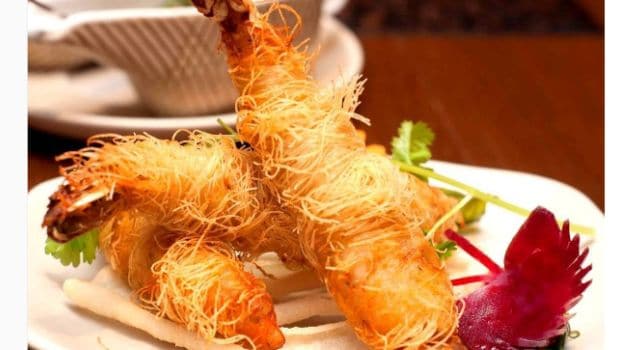 Image Credits:Instagram/theraintreechennai
About the author:
Meher Mirza is an independent writer and editor, with a focus on food and travel. Formerly with BBC Good Food India, she loves anime, animals and artsy things but also comics, technology and death metal.
Disclaimer:
The opinions expressed within this article are the personal opinions of the author. NDTV is not responsible for the accuracy, completeness, suitability, or validity of any information on this article. All information is provided on an as-is basis. The information, facts or opinions appearing in the article do not reflect the views of NDTV and NDTV does not assume any responsibility or liability for the same.