If you have ever cooked pasta you might know that the starchy water in which the pasta was cooked can be used as a flavour enhancer. It's the same principle for mandis except in this case the rice is not cooked. The rice is washed once and then soaked (typically two cups of water for 1 cups of rice) for 5-10 minutes. The rice water is then drained and used in combination with green chillies and garlic lending a distinctive flavour. These could be a mixed vegetable mandi or the more popular Vendakkai Mochai (okra and lima beans) mandi.

One of the region's most scrumptious vegetarian dishes is the Kola Urundai Kozhumbu (steamed lentil dumplings in a gravy dominated by tamarind). This dish also uses a generous dose of fennel seeds, a spice that is used across India and in a variety of Chettinad dishes.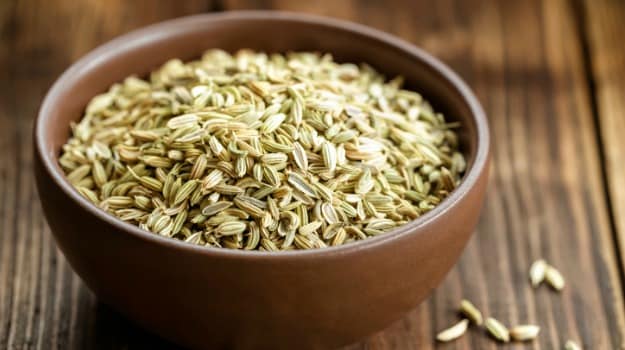 Fennel seeds

7. Thennai Kuruthu (coconut shoots)
Years ago, a podimas (scramble) made with tender coconut shoots was a delicacy at Chettinad weddings. This pale white disc is the part of the trunk which holds the coconut blossoms at its end. These shoots which are somewhere between sweet tender coconut and a mature coconut have become almost impossible to source, and are thus fast disappearing from wedding menus.

8. Karupatti Vellam (Black Jaggery)
Extracted from the date palm trees that are commonplace in Southern Tamil Nadu, this mild sweetener is rich in calcium and is believed to possess blood purifying properties. It is used to make some of the region's sweet delicacies like the Karupatti Paniyaram (sweetened dumplings with a delicious filling).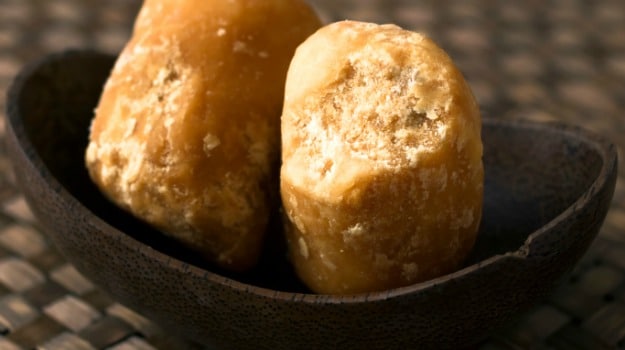 Jaggery

9. Jathika (Nutmeg)
It is not as commonly used in the rest of Tamil Nadu as in Chettinad. Jathika is an essential ingredient in some of the region's best known meat dishes like the traditional Chicken Chettinad curry where it is combined with other fragrant spices like cinnamon and bayleaf during the cooking process.

10. Kavuni arisi (Black rice)
Evidence of the community's strong links with Burma, black rice is prevalent across South East Asian cultures where it has also earned the 'forbidden rice' moniker. A simple rice pudding is made using this rice, where it is soaked overnight, pressure cooked and tossed in ghee, sugar and a hint of cardamom. It is one of the best ways to end a Chettinad meal.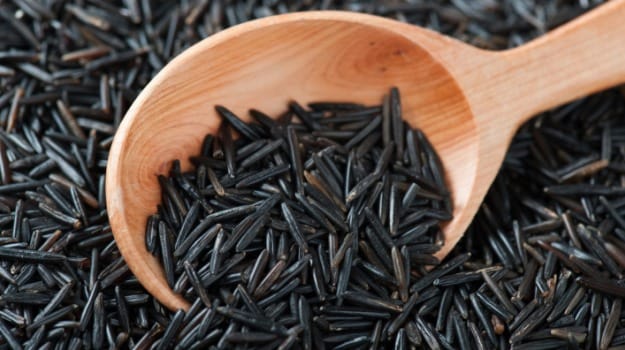 Black rice

Disclaimer:

CommentsThe opinions expressed within this article are the personal opinions of the author. NDTV is not responsible for the accuracy, completeness, suitability, or validity of any information on this article. All information is provided on an as-is basis. The information, facts or opinions appearing in the article do not reflect the views of NDTV and NDTV does not assume any responsibility or liability for the same.