If there's one thing that irks true-blue Nattukottai Chettiars it's how their cuisine has been misrepresented in restaurants across Chennai and Bengaluru.
Chettinad
cuisine is not just fiery but is a highly-evolved cuisine where subtle
flavours
hold the key. Today Chettinad has become synonymous with restaurants that serve spicy non-vegetarian food. Not long ago, such restaurants were branded as Military hotels in Chennai and Bengaluru. While many of Bengaluru's iconic military hotels have survived, Velu Military hotel is one of the few restaurants that hasn't shed its 'military' suffix in Chennai.Many Chennai historians and foodies concur that the term 'military hotel' gained popular parlance around the Second World War when the city had a large posse of military troops; the military hotels catered to this large transient population serving
home-style
non-vegetarian cuisine. It's this home-style food that is tough to come by in Chennai. It's why many Chennaites still frequent Madurai's popular family-run eateries like Amma Mess and Chandran Mess where authentic home-style recipes still rule the roost.(Also Read:
10 Best Chettinad Recipes
)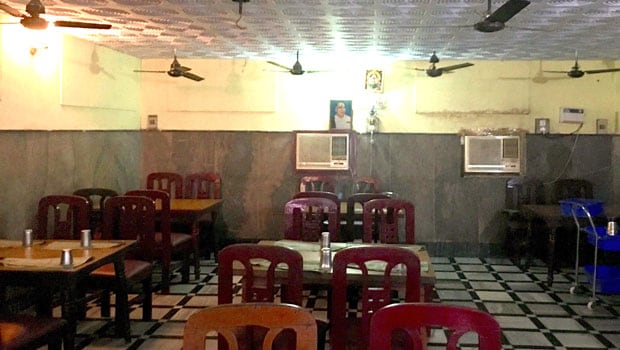 When Velu Ambalam left Melur (near Madurai) in the early 1950s to set up a restaurant in Chennai, he would have never imagined one of his patrons would be the legendary MGR (MG Ramachandran, a charismatic movie star who went on to become Chief Minister of the State). It's one of the many stories I heard during my last visit to Military Hotel that was established on Eldams Road in 1955. It's been many years since Velu passed away but the senior staff in the restaurant still talk about him. They told me about his obsession with food quality and how he would throw a fit if that quality slipped. Gajapathy, the present Manager told me about how he dumped a large vessel of Meen Kuzhmabu (Fish gravy) because it wasn't cooked right and then rolled up his sleeves and showed his team how to cook it right.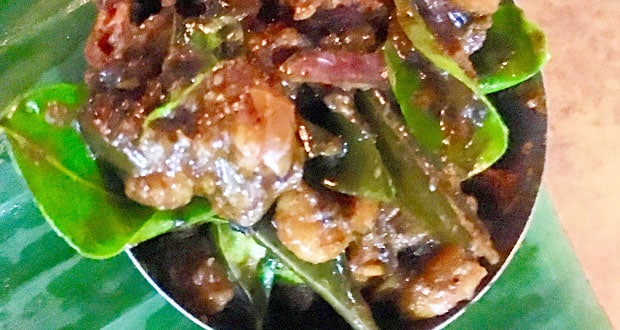 Velu Military Hotel still functions in the same location on Eldams road and is managed by Velu Ambalam's grandson – Selvakumar; the family also opened a second outlet in the Nungambakkam area in Chennai. The fish gravy is still one of the restaurant's top draws; Velu's obsession with quality continues to pay even after all these years. It's not just the fish gravy that hasn't changed, the restaurant's interiors are stuck in another time and place. A partial renovation is on the cards but this restaurant is certainly no fine diner.It doesn't deter many foodies and regulars who are willing to ignore the ambience in exchange for traditional recipes. It's not just the fish gravy and the scrumptious
seafood,
there's a host of meat dishes that are terrific. Most diners order the 'full meals' at lunch and then order meat and seafood dishes as accompaniments. The full meals cost just over Rs 100 and includes a chicken and mutton
gravy
. Like some of the restaurants in Madurai, the staff also bring some of the day's specials to each table and not surprisingly many diners fall for the trap. The same gravies and accompaniments also feature on the dinner menu. Most diners order
dosas
,
idiappams
or even
Appams
as
staples
during dinner.MGR was not the only high-profile celebrity who approved of Velu's culinary credentials, back in the 1960s many film units would order 'carrier' meals or takeaways from Velu that would be delivered at film studios and shooting locations. Some of Velu's regulars who don't want to deal with the crowds or the ambience still exercise the carrier meals option to this day. Velu's list of trademark dishes hasn't changed a lot over the years - from
nethili
(
anchovies
) fry to
Kaadai
(Quail) fry to dishes made with free range chicken and mutton signatures like their brain and liver fry. There's a long list of dishes that you may struggle to find in conventional restaurants in Chennai.(Also Read:
8 Best Restaurants in Chennai You Must Visit
)While some meat lovers frequent Velu for these dishes, for many others it's nostalgia. Some of Velu's contemporaries like Anjappar and Ponnusamay have expanded beyond Chennai with multiple branches, but Velu has continued to be the military hotel it once was. It's why despite its slightly dated interiors Velu is a unique food Chennai institution.
About the Author:
Ashwin Rajagopalan is a cross cultural training expert and lifestyle writer. When he's not writing about food, he thinks about gadgets, trends and travel experiences. He enjoys communicating across cultures and borders in his weekday work avatar as a content and editorial consultant for a global major and one of India's only cross cultural trainers.
Disclaimer:
The opinions expressed within this article are the personal opinions of the author. NDTV is not responsible for the accuracy, completeness, suitability, or validity of any information on this article. All information is provided on an as-is basis. The information, facts or opinions appearing in the article do not reflect the views of NDTV and NDTV does not assume any responsibility or liability for the same.
About Ashwin RajagopalanI am the proverbial slashie - a content architect, writer, speaker and cultural intelligence coach. School lunch boxes are usually the beginning of our culinary discoveries.That curiosity hasn't waned. It's only got stronger as I've explored culinary cultures, street food and fine dining restaurants across the world. I've discovered cultures and destinations through culinary motifs. I am equally passionate about writing on consumer tech and travel.