Here are our 13 best Chettinad recipes, simple and delicious.

Chettinad Recipes: Tamil Nadu boasts of a brilliant variety of delicacies that simmer in its local kitchens. Celebrated across the country, Tamil delicacies range from simple Upmas, Papads and Pachadis to sensational Dosai, Uttapam and Idlis along with some spicy curries. Talking of Tamil cuisine, Chettinad preparations are top of the pile. This cuisine hails from the Chettinad region of Tamil Nadu, an area which is dominated by the Chettiar community. This community brims with a clan of bankers, merchants and traders. Their calculated lifestyle reflects in their culinary culture where every dish offers a perfect balance of flavours.

It is believed to be one the spiciest cuisines in India. While the preparation and presentation is simple, Chettinad cuisine is known for the complexity of flavours. Most traditional dishes are loaded with pepper along with heavy use of local spices like star anise, kalpasi (stone flower) and maratti mokku (dried flower pods). Chettinad food bristles with a distinct aroma of freshly ground spices including cumin, fenugreek, fennel, clove, bay leaf, turmeric and tamarind. Meats, seafood, vegetables, grains and fermented rice are used regularly. Being blessed with a long coastline, a variety of seafood like fish, crabs, lobsters and fresh prawns adorn a Tamil table.

The fiery base or gravy that adds depth to most of its curries is usually made with a combination of tomatoes, chillies, freshly ground spices, coconut, ginger and garlic and is reasonably hot. A unique characteristic of this cuisine is the use of a boiled egg as garnish. Another distinct feature is that they mostly use sun-dried vegetables and even meats, a technique which is known to enhance the nutritional value. Most curries are served with rice-based preparations like Appams, Idlis, Idiyappams, Adais and Dosais. The mild taste of these accompaniments compliments the fierceness of the curries. Their meals are also accompanied with sips of buttermilk to tone down the heat.
From feather-light, stringy Idiyappams and fried fish to the classic chicken curry, Chettinad food is vibrant, vivid and vivacious by all means. We bring you the 13 best flavours from Chettinad, every recipe here is a culinary masterpiece:
Paal Payasam is a South Indian dessert, a version of Kheer, made on various festivals and celebratory occasions like Onam. It is a kheer-like dessert made with milk, rice, nuts and cardamom. With a luscious creamy layer, garnished with nuts, you might just need no reason at all to make this other than a heart indulgence! The rich and creamy taste lingers on your taste buds for long.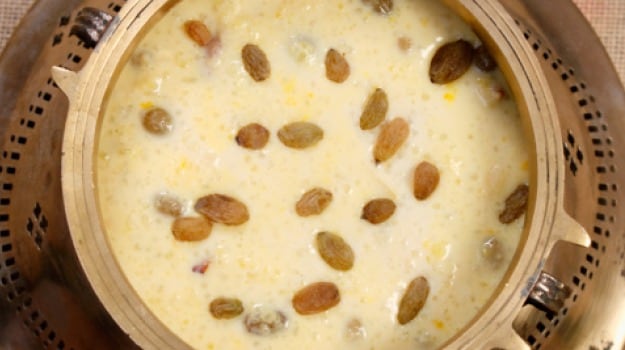 Payasam is often offered as 'prasadam' in various temples and pujas across the southern part of India.
A lovely mix of local spices, this Chettinad has all key flavours in place. Spruce up your curries with this fiery homemade Chettinad masala made with a myriad of spices and herbs.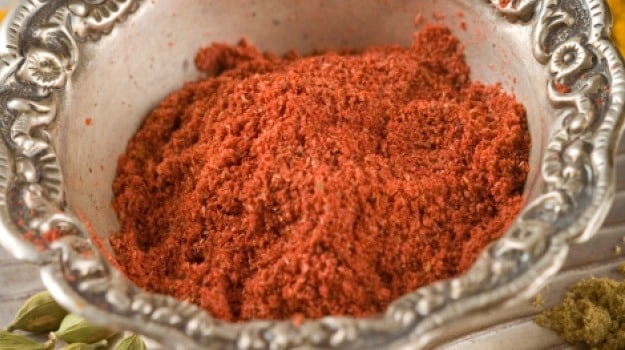 Chettinad cuisine from Tamil Nadu is one of spiciest cuisines in India.
A fiery curry, Chicken Chettinad is one of the most popular dishes from this region. The tanginess of tomatoes, the sweetness of the onions and cinnamon and the heat from red chillies, all of these together make this dish a treat for your senses.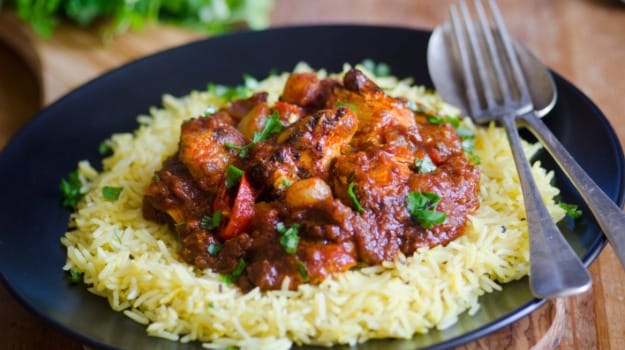 Bring some magic to your plate with this southern style chicken curry.
Made with mushrooms, this recipe is boldly spiced. Tamarind, coconut, chillies and freshly ground spices make this dish stand apart.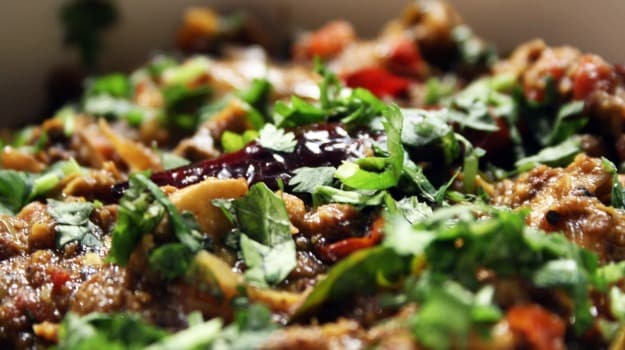 Mushroom Chettinad can be served with rotis or rice.


Fleshy surmai fillets are marinated and wrapped in an exquisite Chettinad masala paste and then pan fried. These succulent fish fillets are perfect as appetizers for a dinner party on a chilly winter night with friends and family.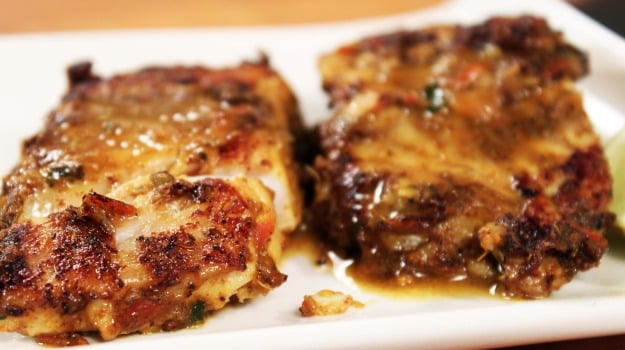 Nothing better than a succulent fish fry for snacks!
Velvety cubes of cottage cheese are bathed in a gravy made with mustard seeds, urad daal, curry leaves, onions, tomatoes and a freshly Chettinad paste. (Recipe Video)


A delectable, rich and simple recipe of cottage cheese tossed in spicy chettinad masala.
Baby potatoes tossed in fragrant masalas. This quick and easy recipe is just what you need when you are short on time. Quick, easy and absolutely delicious to pair with some rice or appams. (Recipe Video)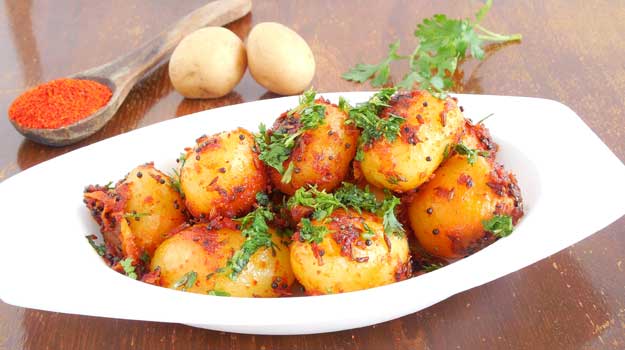 Poriyal is the Tamil word for fried or sautéed vegetables. This recipe uses shredded cabbage along with mild spices and lots of grated coconut. Cabbage poriyal is an easy and quick recipe that you can cook for healthy, fuss-free meal.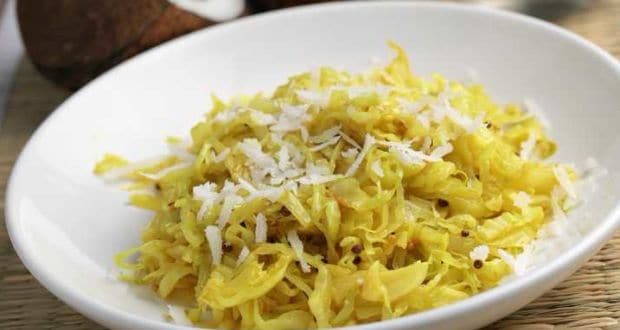 Coriander and coconut goves a refreshing touch to this southern special dish that you can also pack for tiffin.
Kuzhambu is a popular Tamil curry with a gravy base. Made with the goodness of tamarind, urad dal and toor dal, this version has lamb meat which yiu can also replace with chicken.
A delicious lamb curry to prepare for a dinner party.
Crisp croquettes made with coconut, soya and cottage cheese. A delicious vegetarian snack to prepare at home for a party. Serve them with freshly made tomato chutney and curd rice.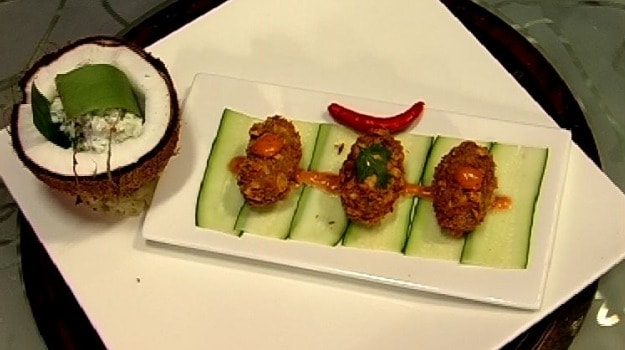 A simple recipe to prepare as an appetizer at home, complete with he goodness of coconut.
Eggs (Anda) are one of the most versatile foods that can be cooked in numerous ways for each course if meal. Apart from being simple and easy to cook, eggs have numerous health benefits too. This chettinad egg curry is a simple egg recipe to prepare and has a myriad of spices mixed with some coconut milk adding to the thick gravy. It is spicy and tangy with the addition of lime. Perfect a a dinner time treat.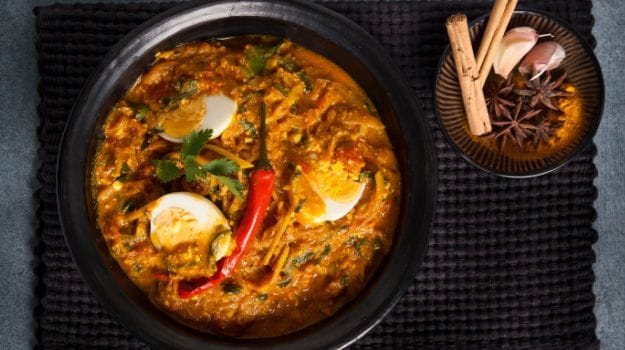 A stellar egg recipe with a host of spices.
Whether it's an all day dinner at a luxury hotel or a tiny hole in the wall type eatery, nothing quite hits the spot when you seek comfort food at 1 am, like a Chettinad Chicken Curry served with kal dosai.


Chettinad cuisine from Tamil Nadu is one of spiciest cuisines in India. Use this freshly made fiery masala to liven up your meals.