Punjabi Recipes: Punjabi food never fails to delight our taste buds. It is packed with exciting flavours and enjoys a huge fan following all across the globe. While dishes like butter chicken, sarson da saag, and chole bhature are quite famous, their cooking process is slightly longer and may not be everyone's cup of tea, especially if you're a beginner. If you enjoy Punjabi food and fall into this category, you're at the right place. Today, we're going to start with the basics and explore some traditional Punjabi dishes that you can easily make at home. They don't require long hours of cooking, taste incredibly delicious, and will become your new favourites. Without further ado, let's start with the list right away.
Here are 7 Delicious Punjabi Recipes Ready in 30 Minutes:
1. Amritsari Paneer Tikka (Our Recommendation)
Paneer tikka is one of the most loved vegetarian snacks. But if you want to spice things up a little, you should definitely try this Amritsari version of it. Its marinade is made using besan, yogurt, and fresh Punjabi masalas, which give it its unique taste. Pair it with pudina chutney and serve it as a snack for your next dinner party. Click here for the complete recipe.
Also Read: 9 Best Veg Punjabi Recipes | Delicious Veg Punjabi Recipes
2. Tandoori Chicken
For non-vegetarians, nothing quite compares to the satisfaction of biting into a juicy and perfectly charred piece of tandoori chicken. This recipe will help you make this irresistible snack in the microwave. Yes, you heard that right! It tastes just as good as a regular one cooked in a tandoor, and you'll want to keep making it again and again. Find the full recipe here.
3. Amritsari Machhi
Another popular Punjabi snack that you can easily make at home is the classic Amritsari machhi. Fish fillets are coated in besan, yogurt, eggs, lemon juice, and spices, and deep-fried until golden brown and crispy. It makes for a delicious snack or appetizer to serve at get-togethers. Click here for the complete recipe.
4. Punjabi Samosa
Samosa is one snack that no Punjabi can do without. It is commonly enjoyed along with a hot cup of chai in the evenings. But now you don't need to rush to your nearby market whenever you're craving it. Make it at home with this easy recipe and pair it with some chutney to relish its taste. Find the full recipe here.
5. Aloo Paratha
Aloo paratha is a go-to breakfast option in Punjabi households. It is extremely wholesome, and the aloo filling inside it is full of flavour. Don't forget to top it with a dollop of butter (white makhan if possible), some curd, and pickle. For days when you're short on time, aloo paratha will be your saviour! Click here for the complete recipe.
Also Read: Love Punjabi Food? Here's How You Can Make A Six Course Fun Punjabi Meal At Home
6. Amritsari Paneer Bhurji
This simple yet wholesome sabzi is one of the most popular options for lunch or dinner. Make this Amritsari-style paneer bhurji today, which is packed with flavour, and impress your loved ones with your culinary skills. Garnish with coriander leaves, butter, and lemon juice for extra richness and a tangy kick of flavour. Find the full recipe here.
7. Nutri Kulcha
If you're bored of having plain kulcha, then this Punjabi-style nutri kulcha should definitely be on your must-try list. Kulcha is first cooked in ghee and then smothered with a generous amount of Nutri gravy, which is made using soya chunks. This kulcha is oozing with flavour and will become your new favourite option. Click here for the complete recipe.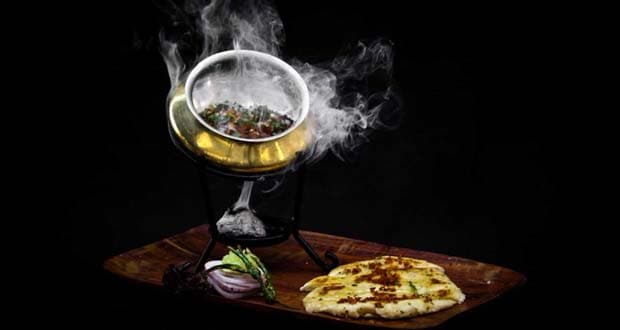 Which is your favourite Punjabi delicacy? Let us know in the comments section below.
About Vaishali KapilaVaishali finds comfort in eating parathas and rajma chawal but is equally enthusiastic about exploring different cuisines. When she's not eating or baking, you can often find her curled up on the couch watching her favourite TV show - FRIENDS.