The use of Indian condiments, or masalas is increasingly becoming popular in various global cuisines. The ingredients used in Indian cuisine are unique and their mixing is an art mastered in the subcontinent over centuries.
In the olden days when there were no refrigeration techniques, the use of spices in dishes also acted like preservatives. When the Europeans came to the Indian subcontinent, they soon discovered local spices and were impressed with the aromas and tastes. They took them back home and soon the demand in Europe sky-rocketed.
At one time, the cost of spices was more than that of gold and precious stones and it was one of their most profitable trades. The use of Indian spices in the West gradually became popular but not in the mainstream dishes.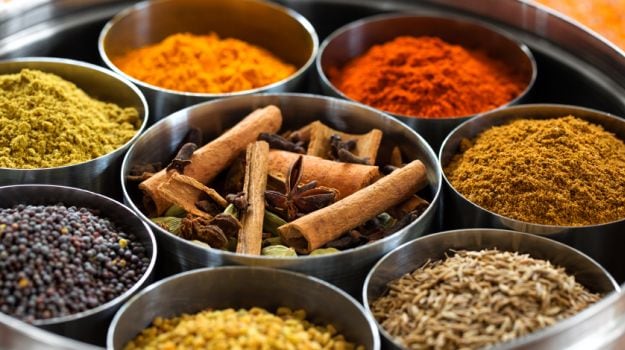 Recently, with increasing globalization of trade and communications, Indian cuisine traveled across the world.
The word spices have been used as a misnomer to describe hot food. In actual terms, spices provide different aromas and flavours. The hotness of the food comes from green, red, yellow chilies and black peppers.
The surge in Indian restaurants across Europe and the US has helped the spread of Indian aromas and tastes. The culinary world is rapidly advancing in both techniques and different flavours. Increasingly, the chefs are mixing flavours and ingredients from different regions of the world.
This phenomenon has created fusion cuisine. As the world discovers distinct flavours and spices, chefs are not inhibited in experimenting with the spices. Thus, fusion food has taken another dimension in the culinary world. Indo-French, Indo-American and Indo-Chinese restaurants are sprouting all over the world.
The masala chaionce exclusive to India is one such example which is a popular drink in Europe and the US. A high-end chain in the US named Teavana extensively sells spice chai, maharaja chai and Ayurvedic chai. The spices used include cloves, cinnamon, cardamom, garam masala and other ingredients.
Cinnamon is commonly used in tea, coffee and confectionery across the world. It's use in meat dishes is popular now in the Western hemisphere. I have seen its use in African cuisine along with cumin seeds and bay leaves. Black pepper ha been quite popular as a table top condiment but its popularity in the dishes for cooking and marinating meat has increased significantly. Clove oil and cloves are now used as flavouring agents in various South American cuisines as well.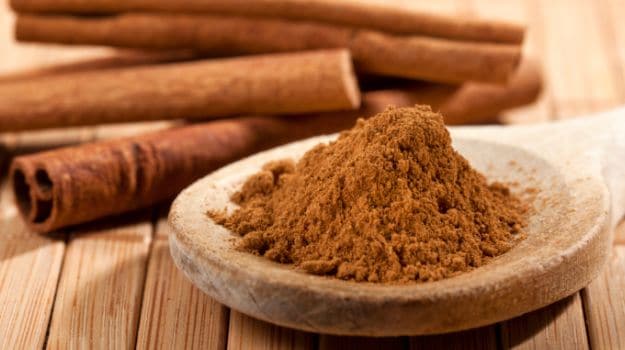 Of late, there has been a surge in the use of turmeric across the world. Once an exclusive Indian spice, turmeric is now available as capsules and consumed raw for medicinal purposes. Although this has been the practice in India for centuries and is a common ingredient in almost all dishes in India, turmeric and milk is now popularized in food shows across the US as an exotic drink. Various food shows in the West are showing use of turmeric in various meat dishes in the West.
Marinating meat and poultry is commonly done with Indian spices. The traditional Indian garam masala is available extensively across the super markets across Europe and USA. During my stays in the US, I have seen the use of Indian condiments in Thai as well as Italian cuisines. Ethiopian cuisine is heavily influenced by these spices especially in kababs.
The kebabs in Middle Eastern cuisine have similar reflections. Recently, an Anthony Bourdain show revealed that Iranian cuisine was immensely influenced by Indian spices too. Indian spices have always influenced Middle Eastern cuisine. The spice trade from 16-18th century left a trace of spices all throughout the route.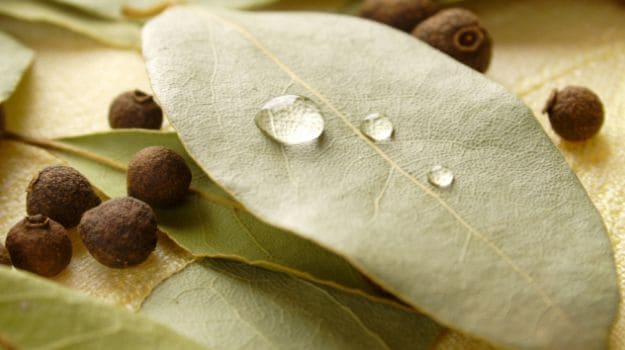 Bay leaves, once an exotic addition to Indian recipes, is now being grown in households in the world and used for aroma in African, English and French cuisines. Coriander leaves and seeds have their counterparts in other cuisines but are now used for garnishing entrees and appetizers.
There has been an increasing evidence of health benefits of herbs and spices as well. Various spices have plant-derived chemical compounds that have disease preventing and health promoting properties. Certain spices could provide antioxidants that are important in combating disease and improving immunity.
The anti platelets and clot prevention properties of some of the spices may explain the lower incidence of venous clotting of the legs in the Indian subcontinent.
Spices have been used since ancient times for their anti-inflammatory and anti-flatulent properties. Turmeric has been used over wounds swollen and painful joints and is now proposed to reduce the post menopausal symptoms. Its cholesterol lowering properties have been reported too. Clove oil and dentistry is another example.
It has also been proposed that spices may reduce the incidence of certain cancers. With the renewed interest in spices around the world and changing palates I'm not surprised that Indian spices are increasingly used all over the world in various cuisines.
(This story has not been edited by NDTV staff and is auto-generated from a syndicated feed.)