Story Progress
Back to home
Methi Machchi Recipe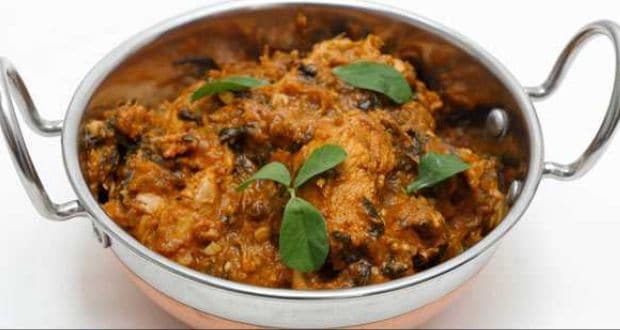 How to make Methi Machchi
Sole fish cooked with ingredients like tomato, spinach and fenugreek gravy.

Ingredients of Methi Machchi
750 Gram Sole fish
1 Lemon (juiced)
1 1/2 tsp White pepper
250 gram Spinach
250 gram Fenugreek
1 1/2 tsp Ginger, finely chopped
1 tsp Garlic , finely chopped
1 tsp Cumin powder
1 Onion, chopped
5-6 Tomatoes, pureed
1 tsp Red chilli powder
to taste Salt
Oil
1.
Smear the fish with lemon juice, white pepper and 1 tsp salt.
2.
In a pan, take 6 tbsp. of oil and deep fry the fish till golden brown.
3.
In another pan, boil the spinach and fenugreek together with some water. Keep the fish aside once fully cooked.
4.
Heat 2 tsp. oil in a pan. Add garlic, ginger, cumin powder, chopped onion and a little oil from the pan where the fish was fried.
5.
Meanwhile, remove the spinach and fenugreek from the fire and chop it finely.
6.
Add the tomato puree little by little to the frying pan.
7.
Once a thick gravy begins to form, add the spinach and fenugreek mixture, along with 1 tsp salt and a pinch of red chilli powder.
8.
Finally add the fish and mix gently.