Story Progress
Back to home
Rice Dhokla Recipe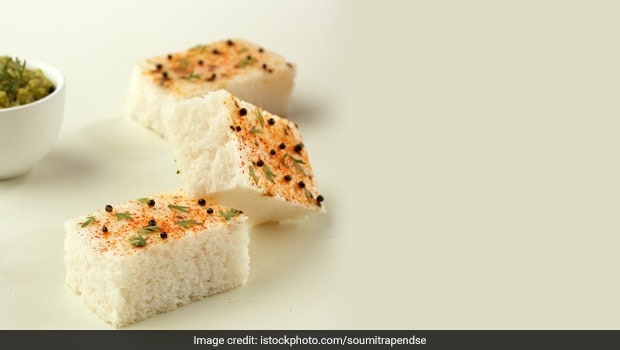 How To Make Rice Dhokla
About Rice Dhokla Recipe: The all-time favorite Gujarati snack made with rice flour, suji and mild spices, dhokla is the perfect dish to njoy with your cup of tea. Light and lovely!

Ingredients of Rice Dhokla
200 gms rice flour
30 gms suji (semolina)
100 ml curd
to taste sugar
4 tsp oil
1/2 tsp mustard seeds
1-2 Whole red peppers
A pinch of asafoetida powder
Water (as per need)
to taste salt
1 tsp lemon juice
1.
Mix together the rice flour, suji, yogurt, sugar and 1 tsp oil into a smooth paste.
2.
Add enough water so as to make a batter of dropping consistency.
3.
Add the lemon juice and asafoetida and leave to ferment overnight.
4.
Keep the steamer over the stove for the water to boil.
5.
Pour batter into prepared plates, cover and steam for 20 minutes. Remove, cool and cut into cubes.
6.
Heat oil in a pan and add the mustard seeds, when crackling add the red pepper, when the colour darkens add 2 tbsp water, bring to a boil and pour over the dhokla cubes.
7.
Garnish by sprinkling grated coconut and coriander leaves.