Ragi is a wonderful ingredient that was lost as the popularity of wheat and rice grew. One of the forgotten ancient millets, ragi is slowly resurfacing as the latest desi superfood. The grain which was once considered as 'coarse' during the colonial times is now renowned nutritionally. A rich source of calcium, protein and iron, these deep red pearls definitely deserve some more love. Ragi really is very small that it cannot be polished all that much, which means it basically retains all the good stuff. It is gluten free, cheap and easily accessible making it a great option for anyone. Ragi has thirty times as much calcium as rice, more then ten times as much fibe and the nutrients in these millets are easily absorbable.
India is the world's largest producer of ragi, yet its use has been largely dismissed in most urban households. One reason could be that many people are not aware about the amazing health benefits that it offers. Or let's just say most people may know that it's healthy but how?
This natural wonder is one of the best sources of calcium. It is recommended for people suffering with a Vitamin D deficiency. A powerhouse of nutrients, ragi helps relieve stress and anxiety and is a great remedy for gastro-intestinal problems. It is packed with fiber and is digested slowly. This keeps you full for longer, makes you less hungry and aids weight loss. Fiber is also beneficial for diabetics as it helps lower blood sugar levels in the body.
Ragi is often included in a new mother's diet as it improves haemoglobin levels. It is fed to infants and is one of the healthiest baby foods. The calcium and amino acids in ragi help in tissue repair, improve body metabolism and reduce bad cholesterol. This humble grain is also gluten free and a great alternative for those suffering with Celiac disease.
Buying Tips - While purchasing ragi, make sure the package is sealed without any evidence of moisture. It stays fresh if stored in an air-tight container and placed in a dry and cool place. It is available as grains or in flour form.
Ragi is immensely versatile. From breads to bakes, ragi flour complements almost every recipe. Now that you have enough reasons to embrace ragi, we bring you our ten best recipes that present this humble millet in a whole new avatar.
Recipe by Chef Ila Loomba
For those who love bread, this recipe will be your life-long companion. Crisp bread made with healthy ingredients like ragi, yogurt, wheat, gur and spinach.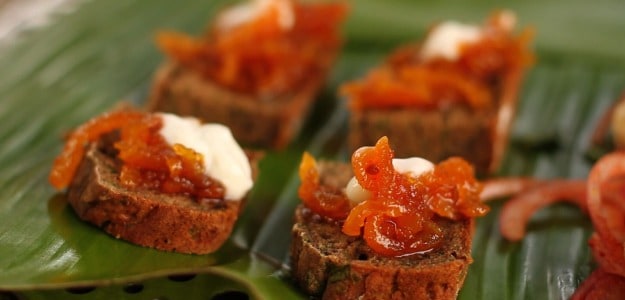 2. Ragi Malpua
Recipe by Chef Seema Chandra
A healthy version of one of the most popular Indian desserts, this one is made with ragi flour, whole wheat and oats.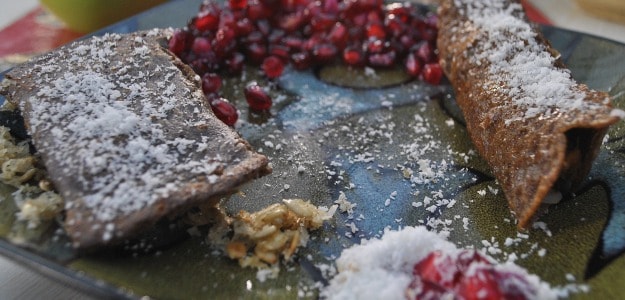 Recipe by Chef Seema Chandra
Cookies get a healthy makeover! Dark brown crisps with the goodness of ragi. They taste great and your kids will never know. (Recipe Video)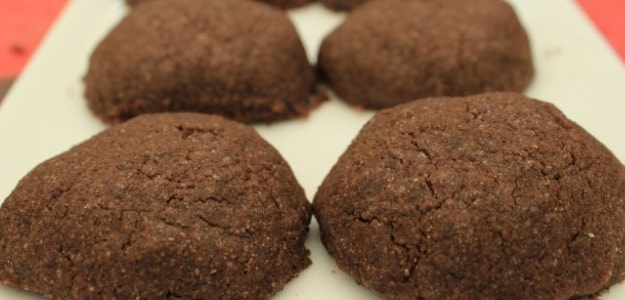 4. Ragi Roti
Recipe by Chef Bindu Madhavi
A whole Indian bread for your everyday meals. Stuff with carrots, sesame seeds and spices.
User Recipe by Soujanya M
Now, a sweet treat that's healthy too! Make it with ragi flour, oats flour, dates and honey and then wrap these small rounds in ground sesame seeds and coconut flour.
Recipe Chef Niru Gupta
A great brunch option, this ragi wheat dosa is filling and wholesome and will keep your hunger pangs in place.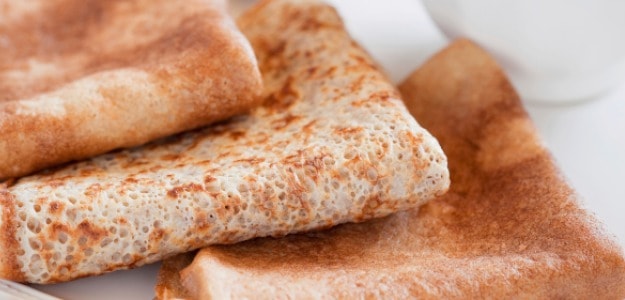 7. Ragi Mudde
Recipe by Chef Niru Gupta
A simple yet satisfying dish. Ragi mudde are dainty roundels that are served best with sambar.