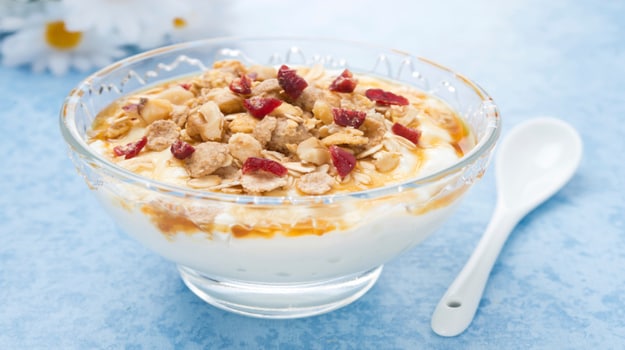 Why is Granola Good for You?
The fact that it is nutritious, lightweight and easy to store makes granola an ideal choice for hikers, campers or backpackers. Granola can often be made into a bar - which makes it easy to carry for packed
lunches
, hiking, or just on the go.
Besides the fact that it can be eaten when combined with
yogurt
, honey,
maple syrup
, milk and so on, granola makes for a crunchy topping for several pastries or
desserts
. Besides, baking your own granola at home will make your entire home smell like heaven.
(Nutty, sweet, amazing heaven)!
Granola is Pretty Recent
And for those of you who really love trivia, granula and granola were registered trademarks in the late 19th century in the
United States
as foods consisting of whole grain products crumbled and then baked until crisp. These were in contrast to the at that time (about 1900)
contemporary
invention, muesli, which is traditionally neither baked nor sweetened.
Granola was invented in 1863 in Dansville,
New York
, by Dr. James Caleb Jackson at the Jackson Sanatorium - a prominent health spa that operated into the early 20th century on the hillside overlooking Dansville.