Many proponents of healthy eating will tell you,
breakfast
is the single most important meal of the day because it wakes up your body's
metabolism
. People who eat breakfast are better
fueled for the day
than people who skip breakfast. They also have better eating habits as they are less likely to be hungry for snacks during the day. Honestly, starting a day minus breakfast amounts to starting the car with no fuel in it.
The big breakfast bummer though, is the effort that is likely to go into preparing a meal that is nutritious and tasty. The struggle that most people who want to eat healthy are faced with is that nutritious may not always be delicious. However, a granola is one thing for starters, that could turn that myth on its head.
What is Granola?
Granola can be used both for breakfast and as a mid-meal snack that is made using oats, seeds, nuts, honey or similar low-calorie sweeteners - combined together till it is crisp and toasted. Stirring while baking helps maintain its consistency to make it a good breakfast mix. If you would like it lumpy to use as a snack, simply don't stir it. Dried fruits, such as dried apricots, candied and dried pineapples or more commonly, raisins, prunes or dates may be added to increase nutritional value or as substitutes for sweeteners.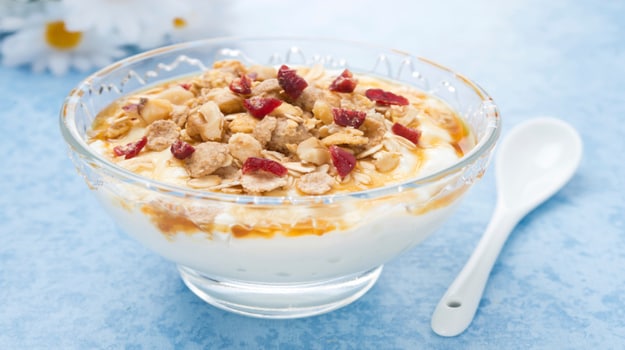 Why is Granola Good for You?
The fact that it is nutritious, lightweight and easy to store makes granola an ideal choice for hikers, campers or backpackers. Granola can often be made into a bar - which makes it easy to carry for packed
lunches
, hiking, or just on the go.Besides the fact that it can be eaten when combined with
yogurt
, honey,
maple syrup
, milk and so on, granola makes for a crunchy topping for several pastries or
desserts
. Besides, baking your own granola at home will make your entire home smell like heaven.
(Nutty, sweet, amazing heaven)!
Granola is Pretty Recent
And for those of you who really love trivia, granula and granola were registered trademarks in the late 19th century in the
United States
as foods consisting of whole grain products crumbled and then baked until crisp. These were in contrast to the at that time (about 1900)
contemporary
invention, muesli, which is traditionally neither baked nor sweetened.Granola was invented in 1863 in Dansville,
New York
, by Dr. James Caleb Jackson at the Jackson Sanatorium - a prominent health spa that operated into the early 20th century on the hillside overlooking Dansville.
Make Your Own Granola
All granolas are essentially variations of the same technique. Try out this meal-in-a-bowl granola for that super yummy start to a morning. The best part - it is simple to make and you can make a batch to last a week.
Ingredients:
3 cups oats
1/2 cup seeds of your choice -
Pumpkin seeds
are a great option. You could also use sunflower, flax (for great digestion), and
sesame seeds
. Just don't add too many different kinds to avoid giving the granola a confused flavour
1 cup nuts of your choice - walnuts, almonds, pine nuts or
pistachios
1 tsp cinnamon
120 gm honey
2 Tbsp oil
1/2 cup brown sugar
Method:
1. Mix all the ingredients thoroughly in a bowl and put on a baking tray. Bake for 20 minutes till desired golden colour is attained.2. Let it cool completely and store well. When you wish to eat it, sprinkle some
cranberries
and a handful of chocolate chips and enjoy with yoghurt, milk or just as a snack.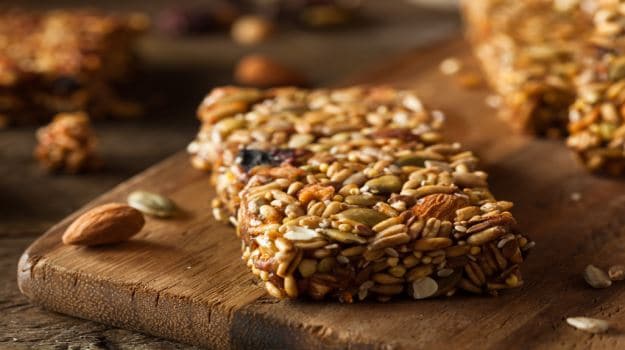 About the Author:
Chef Neha Lakhani brings fresh and innovative culinary skills to the art of baking inspired by classic training and world travels to various eateries as well as her own outfit, Patisserie Royale. An alumnus of Le Cordon Bleu Ottawa, Neha has learned the artistic aspects of bakery from Chef Christian Faure, Chef Herve Chabert, Chef Heinrich Stubbe at Stubbes Chocolates, Chef Fredrick Monti, Stephane Treand, Stephane Glacier, Jean Francois Arnaud, Peter Yeun, Martin Lipo, Sebastian Chavilliar, Martin Lippo and others. She is also Faculty /Trainer Chef for bakery at Le Cordon Bleu at GD Goenka School of Hospitality and also a member of the Indian Culinary Forum.One can catch a glimpse of her life and her love for food through her social media platforms and Youtube channel where she loves to showcase her classic creations and the magic that she makes at her Patisserie Royale.
Disclaimer:
The opinions expressed within this article are the personal opinions of the author. NDTV is not responsible for the accuracy, completeness, suitability, or validity of any information on this article. All information is provided on an as-is basis. The information, facts or opinions appearing in the article do not reflect the views of NDTV and NDTV does not assume any responsibility or liability for the same.