Our soulful minds and bodies are the precious gifts of the Almighty God, which we are all supposed to treat respectfully, protecting it from every word woe. A healthy mind resides in a healthy body, therefore, it is advised to keep our bodies healthy, be it mentally, spiritually, emotionally or physically. Ramadan, the holy month is the perfect time to purify toxic emotions and feelings and focusing on mental well-being with positive and optimistic approaches. Kindness and forgiveness will help in imbibing the best of characteristics in mankind.


Doctors from all around the world prescribe a detox to cleanse our bodies and restore our health. The holy month of Ramadan brings out the best of detox; it helps people in carrying out a soulful complete detox i.e, of physical, emotional, mental and spiritual health. Ramadan is believed to be a time for spiritual reflection, self-restraint and kindness. It is considered as the best time to fuel our spiritual energy, purify our thoughts and emotions. In short, Ramadan is a great opportunity to embrace and work not only on your body but also your soul.
The following are the benefits of fasting during Ramadan:
​
1. Fasting helps us to detoxify our system. It boosts immunity, it strengthens the ability of white blood cells to fight back the pathogenic attacks, helps in purification of blood, gives rest to the gastrointestinal system that further helps in regeneration of the gastrointestinal lining, improves the health of kidneys and enhances the functioning of the liver.


2. Everyone in the new age society, especially the millennials, are engrossed way too much in the fast-paced life. None of us has time to appreciate the things that we have or to pay gratitude. This Ramadan, let's take a pause, and just for a few days, live in the moment and go with the flow, have faith and believe in yourself and the universe. Reformulate your thinking process, appreciate the blissful boons and blessings, which you are blessed with. In short, stop embarrassing and start embracing the beauty of life.


Regenerate your soul and bring in action the renewal of thoughts and intentions and ponder over the purpose of life and find its true meaning. In order to carry out a healthy soulful detox, you need to embrace mindful, kind, clean and healthy eating. Eat fresh, natural, simple foods which are loaded with nutrients like minerals, vitamins and antioxidants.


Soulful eating is all about sharing laughter and happiness, hearty celebrations, connection, sweet communal experience, de-stressing and a lot more.


The following are a few food ideas, which you can consider for soulful eating during Ramadan:
Eat Green
Eat salads that are prepared with fresh, raw and healthy fruits and vegetables.


You can try sprinkling your salad with nuts and seeds to make it more delightfully flavoursome. For the dressing, use only extra virgin olive oil, or apple cider vinegar which is considered as a great detoxifier.


Vegetables are not only healthy but are also nutrient packed i.e, full of vitamins, minerals, phytonutrients and what not, which reduces inflammation and helps in detoxifying blood.


Include vegetables like kale, broccoli, celery, cauliflower, spinach etc. which are extensively high in fibre and help in aiding digestion and promoting gut health.


(Also Read: 11 Best Salad Recipes)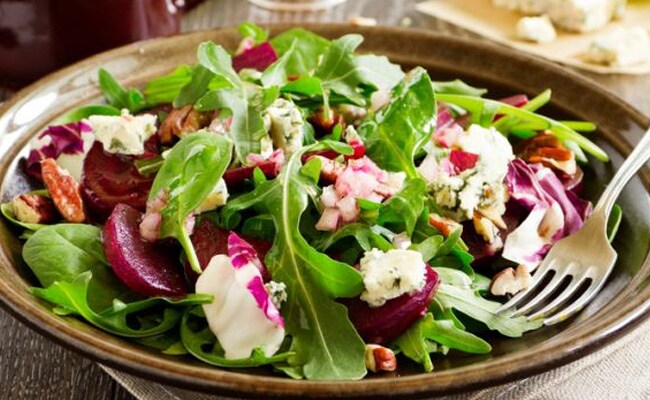 Eat clean and green to stay lean
Substantial consumption of yoghurt and buttermilk during suhoor and iftar will give you a decent amount of probiotics, which will help in maintaining good gut health and digestion. Make your daily dose of probiotics interesting by adding flavours or combining the goodness of fruits and vegetable in the yoghurt.


For e.g., you can prepare a wide variety of smoothies for suhoor, which will not only keep you hydrated for the entire day but will also fill you up.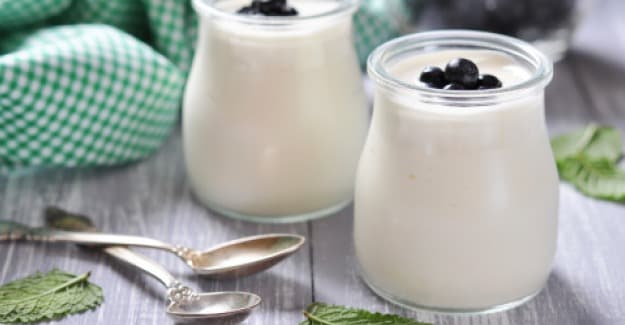 A regular dose of Probiotics improves your gut health.
Avoid processed foods as much as you can and lessen the intake of high starch, sugar and carbohydrates.
Counting on calories? Say 'No' to Processed food.
Protein is important for growth and repair of tissues and muscles, therefore during Ramadan, it becomes super essential to include an adequate potion of protein in your diet to cope up with muscle or tissue loss during the fasting period.


You can include lentils or sprouts in your diet for better sustenance.


Gain strength with a daily dose of protein-rich food.
Now does that sound like a riddle? It should not because our body requires healthy fats to sustain throughout.


Our body essentially requires fats for hormone production, for maintenance of cell membrane health. It's surprisingly essential for the absorption of vitamins as well. Intake of fats during Ramadan is important because it fuels up our body with energy to sustain upon.


Include healthy fats in your diet by adding nuts, avocados, eggs, meat, flax seeds etc. in your diet.
The secret to good heart health is eating healthy fats.
6. Stay Hydrated
To avoid dehydration, drink sufficient liquids during both suhoor and iftar.


If you find drinking plain water boring, then you can flavour your regular plain water with the goodness of ingredients like mint, lemon, ginger, rose petals, fruit and vegetable slices etc. or can prepare a variety of sharbats with fruits and vegetables.


(Also Read: 8 Most Hydrating Drinks Besides Water)
A refreshing dose of health and nutrition
Ramadan is that time of the year which helps us to change our lives from stressful to soulful. It brings a sacred culinary adventure through intermittent fasting which helps us in understanding and appreciating not just food but also the precious mankind.


So, this Ramadan, let's detoxify both our inner and outer selves to become a better version of our own selves.