A good dip can make all the difference to snack time. Whether you're having good old pakoras or fancy spiced crackers, pairing them with the right dip is important. Many people simply eat tomato ketchup with everything. While this is certainly convenient, it does not bring anything new to the dish. Most varieties of packaged ketchup are also full of additives and preservatives that may harm your health if consumed in excess. So what should you do? The answer is simple: opt for healthy homemade dips. Just because a spread is nutritious does not mean it is less tasty. You can get the best of both - flavours and benefits - if you choose your ingredients smartly. Get started with these 5 easy recipes:
5 Delicious And Healthy Green Dips | Easy Homemade Dip Recipes
1. Pesto
The name 'pesto' is derived from the Italian word 'pestare', which means to pound or crush. Typically, pesto is made using basil leaves, cheese, pine nuts, garlic, olive oil, salt and pepper. For most of us, pesto is simply the green sauce used for making pasta. But this yummy blend of ingredients can be paired with a range of other dishes. You can spread this Italian sauce on your sandwiches, use it as a salad dressing or coat pieces of meat with it. Here are a few recipes that use this dip in unique ways. If nothing else, it's great to make and store this sauce to be enjoyed with any type of finger food. Click here for the full recipe for pesto sauce.
2. Guacamole
The key ingredient of this spicy Mexican dip is avocado. You don't need us to tell you how healthy this veggie is - its status as a superfood has been a well-known fact for many years. The dip also contains tomatoes, green chillies, onions and lime. A delightful explosion of flavours, guacamole is a chunky dip that is super simple to make at home. Click here for the full recipe.
Also Read: 15 Most Cooked Mexican Recipes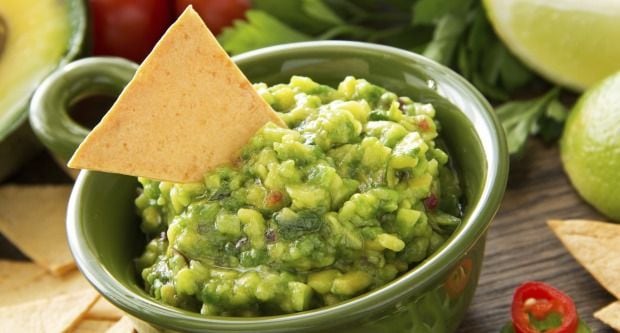 3. Hari Chutney
How can we talk about green spreads without mentioning our all-time favourite hari chutney? This dip has many variations in India. Generally, it contains coriander, mint, lemon, sugar, salt and other seasonings. Some versions add coconut, others add tomato. Whatever the recipe, hari chutney is always full of refreshing flavours. While it's a classic choice for pairing with Indian snacks, why stop there? Go ahead and eat it with your nuggets, corn cheese balls and crackers. We assure you, the result is sure to be a yummy twist of taste. Here's a list of not one, but five ways of making this dip at home.
4. Coriander Avocado Relish
Guacamole meets Hari Chutney in this unique dip. Made using avocados, cilantro, parsley, garlic, yoghurt and seasonings, this relish can be an impressive accompaniment to any appetiser. Each ingredient takes the dip up a notch - in the end, you get a relish that is full of nutrients and flavour unlike any other. Click here for the full recipe.


Also Read: 7 Chip And Dip Combinations To Include In Your Weekend Binge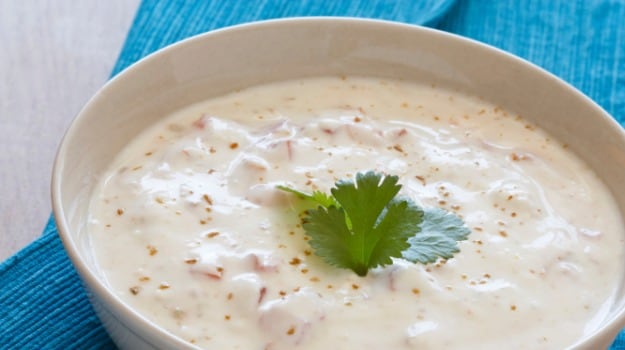 5. Spinach Dip
If you're tired of the same old ways of cooking palak, give this tasty spinach dip a try. It is made using chickpeas, cheese, garlic, hung curd, chillies and olive oil. This creamy spread can be prepared in less than 15 minutes. You can enjoy it as a snack dip or use it as a spread with rotis and parathas. Click here for the complete recipe for Spinach Dip.


Who knew green veggies could make such cool dips? Try them for yourself and experience their goodness!
About Toshita SahniToshita is fuelled by wordplay, wanderlust, wonderment and Alliteration. When she is not blissfully contemplating her next meal, she enjoys reading novels and roaming around the city.