Camphor
, also known as
kapur
in Hindi, is widely used in Indian households, mainly as a room freshener, essential
oil
and for religious ceremonies. Not many may know, but there is something known as edible camphor which is used as an important ingredient in our dishes, yes you heard us! Don't confuse it with the synthetic or normal camphor, which is made using chemicals like turpentine. Edible camphor is used to enhance the taste and flavour of various sweets and
desserts
, especially in South India. It is not only used for flavouring a dish, but also known for its medicinal properties. The use of edible camphor helps to cure digestive problems,
inflammation
, cold and
cough
, improves
blood circulation
, stimulates hormones, and may also relieve you from spasms.According to the book 'A Historical Dictionary of Indian Food' by K.T. Acharya, with regards to food, camphor was used to flavour
pickles
in Karnataka and for curd-rice dish in Gujarat. Long ago, wealthy people used it as one of the ingredients for making betel quid (paan). Together with four other expensive spices, namely
cardamom
, clove, nutmeg and mace, it is known as
pancha-sugandha
. In fact, people chewed
bhang
along with aromatic
spices
that included camphor. (Also Read:
Wonderful Benefits of Winter Spices: Turmeric, Cinnamon Cloves and More
)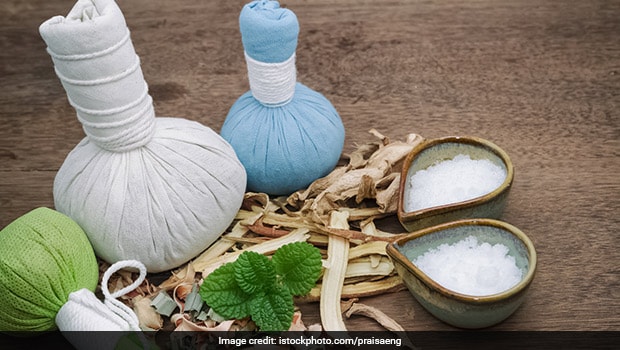 Note:
Edible camphor has a mild flavour and shouldn't be confused with the other form that is inedible.
Culinary Uses Of Edible Camphor
Camphor is used to flavour desserts, especially during the festival of Pongal or Sankranti, also known as Suggi Habba. People prepare Chakkara Pongal, or sweet Pongal, which is cooked with rice and yellow lentils sweetened with jaggery. One of the ingredients added to the dish is edible camphor, or pacha karpuram, which lends a unique flavour to this dish.
People from south India add a dash of camphor in sweet rice with milk, bay leaves and black pepper and offer as bhog to deities.
A pinch of edible camphor may also help you to get a sound sleep. Add some of it in warm milk and ensure a good night's sleep.
Boil a dash of edible camphor and ajwain seeds in half cup of water. Allow it to reduce to half of the original quantity. Filter the water before drinking it regularly. This concoction will treat various digestive problems.
Edible camphor is used as one of the ingredients in preparation of a paan with other ingredients like fennel seeds, katha, cardamom, et al.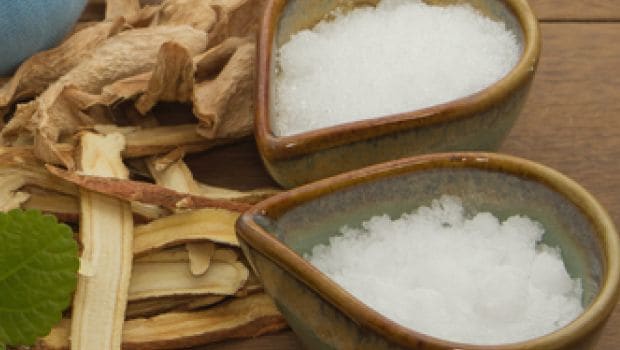 Make sure you buy camphor that is labelled as "edible camphor" in order to prepare a dish using it. Remember to use only a small dosage of the ingredient. Consult an expert before using it in your dish.