India has a variety of
spices
grown in various parts of the country with different climatic conditions, each offering a distinct flavor and aroma. Indian cooking wouldn't be what it is without the use of all the spices we use in our everyday dishes. In fact, not just food, spices are used for their medicinal benefits in so many home remedies as well. Be it a homemade
kadha
which helps provides relief with a sore throat or a hot glass of
milk
with a pinch of turmeric and black pepper to relax your body, we cannot deny that spices are an integral part of everyday living.Many spices have wonderful antimicrobial properties which enhance their medicinal properties and provide resistance to fight against diseases. Spices also provide a healthy and natural way to keep ourselves warm during the winter months, here's a list of spices that you must be stocking up on as we head towards the winter chill.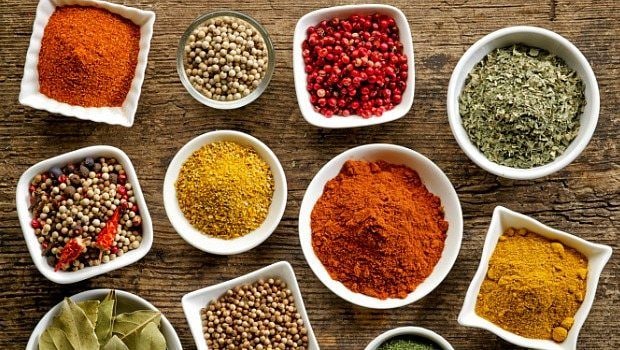 Many spices have wonderful antimicrobial properties Photo Credit : Istock
1. Cloves
While cloves are mostly known to provide relief in problems related to your teeth and gums, there are several other reasons you should be consuming this spice.
Cloves
are know to be antioxidant-rich, antiviral and anti-inflammatory which help stiff winter joints, cold,
cough
and fever. Cloves are also believed to be effective expectorants, which means they help loosen the mucus in the throat help you to cough it up.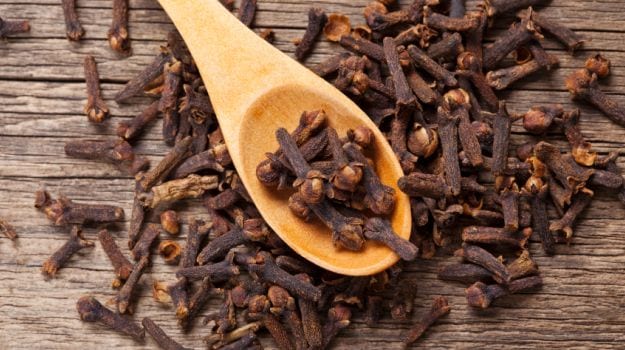 Cloves are believed to be effective expectorants Photo Credit : Istock
2. Cinnamon
It is a member of Laurel family and has been used as a medicine for thousands of years by ancient Indian and traditional Chinese cultures. It acts as an excellent cold reliever and also soothes a hoarse throat by helping to dry out dampness and warming the body. According to Dr. Ashutosh Gautam,
cinnamon
stick soaked in warm water with few drops of honey about two-three times a day can help clear a soar throat and cold.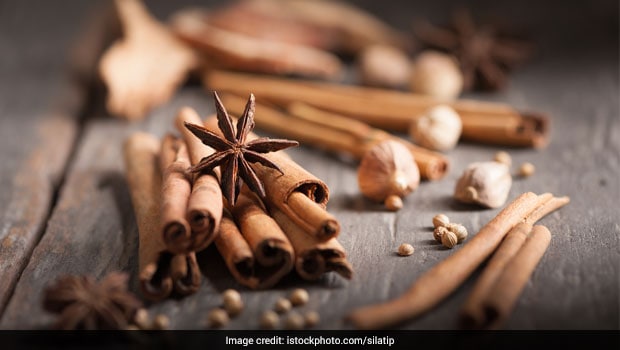 Cinnamon acts as an excellent cold reliever.
3. Turmeric
Haldi ka Dudh (
Turmeric Milk
) is often considered as golden milk and is very famous in India as a home remedy for cold and flu, and repairing body cells. Turmeric is an antiseptic and anti-inflammatory spice which helps combat cold and cough, especially effective for dry and painful cough.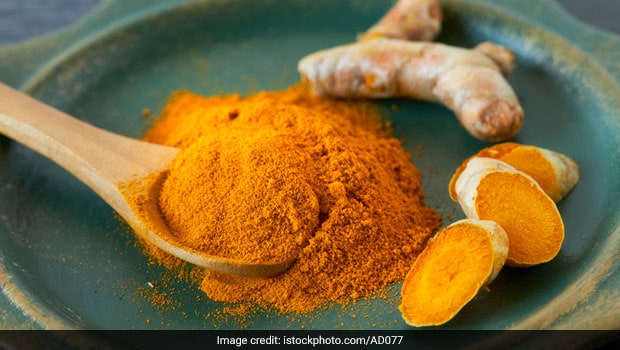 Turmeric is an antiseptic and anti-inflammatory spice.
4. Cardamom
"
Cardamom
is packed with antioxidants. There are two kinds of cardamoms, green and black. Black cardamom help in curing colds and cough and certain respiratory problems." says Bengaluru based nutritionist, Dr. Anju Sood.Being from Zingiberaceae(ginger) Family it not only provides warmth to the body and helps relieve symptoms of cold and cough during winter season but also provides a smooth and nourished skin if home-made cardamom oil is applied on the skin.
5. Black Pepper
Black pepper
contains many nutrients like vitamin C, flavonoids, antioxidants and antibacterial properties, which acts as natural remedy for cough and cold along with a delightful spicy aroma. Having a cup of pepper tea in the morning or pepper with honey is the best traditional medicine to prevent or winter-related chills. It fights dehydration of skin as well, keeping your skin baby soft in winter if consumed with
hot water.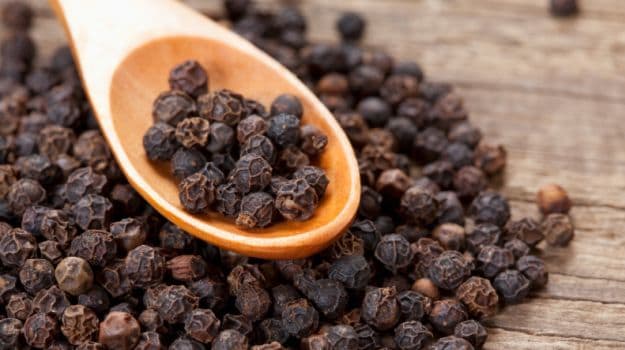 Black Pepper acts as natural remedy for cough and cold. Photo Credit: istock
6. Coriander Seeds
Coriander seeds
contain special volatile oils and fatty acids which help in healing wounds, maintaining healthy tissues and also protecting against common cold and flu during winter months. It also helps protect skin elasticity by production of collagen, and other nutrients such as folic acid, vitamin A, and almost 30% of vitamin C (12).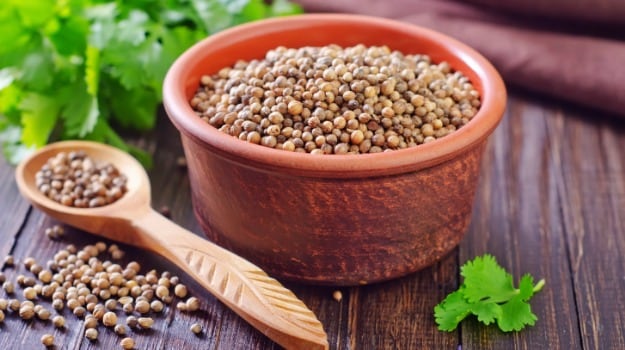 Coriander seeds contain special volatile oils. Photo Credit: Istock
Like the wise always say, 'prevention is better than cure', so this winter make use of these winter spices to give your body warmth from inside and relief from cold and flu. Add them to your teas and hot beverages, use them in tadkas and subzis and keep the chill away.