If a mere mention of South Indian cuisine takes you on a journey of delicious dosas, idlis, vada and appe alongside a soul-soothing bowl of sambar, congratulations, you've experienced some of the best and popular South Indian delicacies! Be it a plateful of vadas or crispy dosa and fluffy idli, South Indian food is just what we need to make any event or occasion memorable. In fact, this cuisine fits perfectly for any occasion and even when you want something comforting to have after a long hectic day. Imagine some puffy idlis, crispy vadas, uttapam and dosa with a bowlful of tantalising sambhar, right in front of you. We'll be lying if we said we didn't slurp while writing that.


If dosa, idli, vada and uttapam are your favourite South Indian dishes, it's time for us to reveal the surprise. Here we bring you 5 instant south Indian recipes that can be prepared with oats. All you need to do is soak oats, blend them into the fine batter and make your favourite recipe. So, what are you waiting for? Let's start with the list!


Also read: 11 Best South Indian Curries You Can Try At Home
Oats Dosa, Oats Idli And More: 5 South Indian Oats Recipes You Can Try At Home:
1.Oats Dosa- Our Recommendation
Let's start with this one. Here we bring you one easy-peasy dosa recipe that teaches us how to make delicious spiced oats dosa, prepared with nutritious oats and curd batter spiced with common Indian spices like asafoetida, cumin, ginger and green chillies. Find the detailed recipe here.
2.Oats Idli
This super fluffy and nutritious Oats Idli is an easy and light dish to prepare. A perfect breakfast/snack food, this idli has suji replaced with healthy oats, which is best for those who are health conscious. Truly, a great blend of taste and health. Click here for the recipe. For more idli recipes, click here.
3.Oats Vada
We are sure you must have had the classic medu vada or the one filled with masala. However, if you want to give these vadas a healthy twist, we have just what you need. Here we bring you a yummy recipe: oats masala vada! Try it out, click here!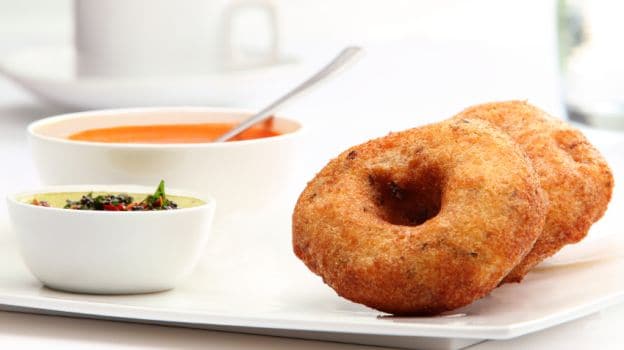 4.Oats Upma
This oats upma recipe is a great snacking or breakfast meal that is wholesome, nutritious, as well as delicious. It is full of veggies including carrots, peas, cauliflower etc. Find the recipe video here.
5.Oats Uttapam
We bring you a South Indian-style uttapam recipe that includes nutritious oats flour, instead of regular rice flour or dal. The inclusion of oats flour in the batter makes the dish rich in protein, fibre, vitamins, iron and several other nutrients. Click here for the recipe.


For More South Indian recipes, click here.


For more Oats recipes, click here.


Now, you know what to do, try out these amazing recipes and let us know how you liked them in the comment section below. Stay tuned for more such recipe articles! Happy Cooking!