Being a tropical nation, India gets to enjoy summers longer than many countries around the world. But, we get to see the worst side of it too. The temperatures soaring to 45-47 degrees, can get even the most patient person in the room cranky. Yet, you would see many Indians long for summers more than winters. Why you ask? We are not too sure. However one of the reasons why we particularly wait for summers with bated breath is because of the extensive and delectable range of summer fruits in India. Here, we have picked 5 of our all-time favourite fruits. Have a look.
Summer Fruits In India You Must Have Till The Season Allows

1. Mango or aamMango, also called the king of fruits, happens to be the national fruit of India. History has proof of how mangoes have made foreign kingdoms and colonies fall in love with the pulpy wonder. Mangoes were said to be the favourite of Lord Buddha, and also finds its mention in the most ancient Hindu Vedas. Mango and its many forms is perhaps one of India's best gifts to the world. Alphonso, daseri, chausha, himsagar, langda and so many more, this summer make sure you don't miss out on any variant! (Also Read:8 Incredible Benefits of Mangoes, The King of Fruits​)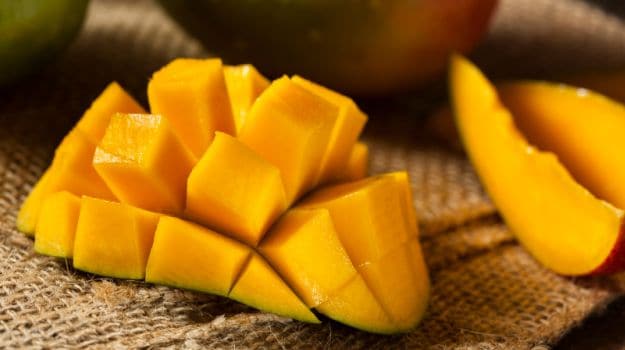 2. Watermelon or tarbooz
The juicy, cool and ever-so-delightful, watermelon is everything that you need on a hot summery day. Honestly, we would not mind the juicy fruit at any point in the year. Did you know, 94 percent of watermelon weight is just water? Turns out, that one nice juicy wedge of the fruit is an amazing way to replenish the fluid that your body loses on a scorching day. One of the best summer fruits in India, watermelon is a
negative calorie
fruit. Negative calorie fruits tend to burn more calories during digestion than add in. Watermelon has decent amounts of potassium, vitamin A, and C. Watermelon is also rich in lycopene, which is great for your vision and also promotes heart health.(Also Read:
Drinking Water After Eating Watermelon: Is it Safe or Not?​
)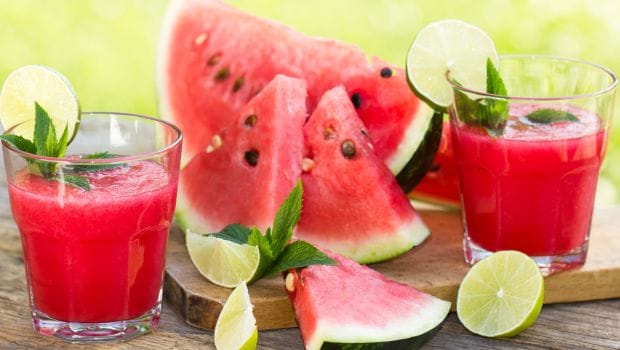 3. Muskmelon or kharbooza Cucumis melo or muskmelon is one of the most loved and cultivated summer fruits of India. Muskmelons are good for your eyes. Cantaloupes derive their bright colour from antioxidant beta-carotene which supports overall eye health. According to the book, 'Healing Foods', by DK Publishing, a single serving provides around half of your daily vitamin C and A needs. The rich vitamin C content of the fruit helps fight infections and induces a natural glow in skin. You can include chunks of muskmelon in salads, or blend them in a smoothie or shake. You can also have muskmelon seeds as snacks(Also Read:5 DIY Muskmelon Face Packs For A Supple And Radiant Skin)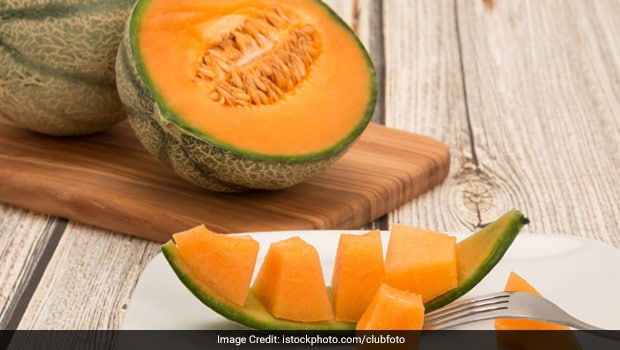 4. Mulberry or shehtootRemember picking in to some delicious shehtoot from the mulberry plant in the neighbourhood on your way back from school. We are sure, most of us are also guilty of tucking these sweet and sour delights without even washing them, for that would have been a serious test of patience. In addition to being delicious and flavourful, mulberries are also a storehouse of health benefits. According to the book, 'Healing Foods', mulberries are ancient fruit with a long tradition of medicinal uses. "All parts of the plant, from root to tip can be used medicinally," notes the book. They are rich in antioxidant anthocyanins and cancer fighting reservatrol. The bite-sized berries are rich in vitamin C and are also good for digestion. (Also Read:Bhumi Pednekar Is Loading Up On Mulberries This Summer: Heres Why You Should Too!)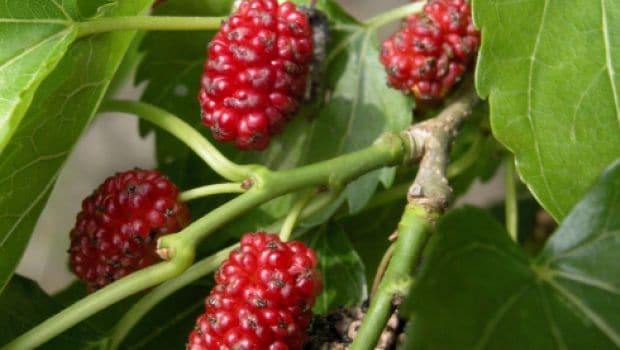 5. Black plum or JamunLet's admit, you never just eat jamun and leave it at that. It is almost imperative to stick out your tongue and check for the purple hue right after eating jamuns. The deep purple colour of the fruit is due to its rich antioxidant content. Jamun or black plum is referred to as the 'Fruit of Gods' and has multiple benefits. One jamun packs in 1.41 mg of iron, 15 mg of calcium and 18 mg of vitamin C. It is also a rich source of B vitamins, iron and calcium. You can have them alone, blend them into smoothies and even churn out fun popsicles. Here's a recipe of delicious Jamun popsicle you can try out this summer.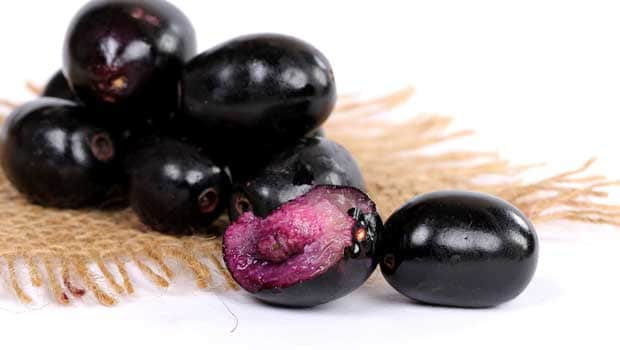 That's the list of some of the iconic and loved summer fruits in India. Did we miss out on your favourite? Do let us know in the comments section below.
About Sushmita SenguptaSharing a strong penchant for food, Sushmita loves all things good, cheesy and greasy. Her other favourite pastime activities other than discussing food includes, reading, watching movies and binge-watching TV shows.