Would you travel for food? It's 2016, the age of Instagram, Snapchat and 'food porn' and so the answer might well be, Yes! Even in the 2000s, food or culinary experiences were rarely the sole driver to travel to a destination. That's changed and how.
South India
's bigger cities like Chennai and Bengaluru have seen an explosion of
culinary options
with a morphing of strong local
culinary traditions
with international dining trends. It's also fueled by the large expat communities and well-heeled locals who are looking for the next Instagram sensation. But these are cities that might already be on your radar or on your routine business travel lists. Our list also includes cities that deserve to be on your travel wish list, with unique culinary experiences:
1. Chennai
From the alleys of Mylapore where nondescript eateries likeKarpagambal Mess and Mami Mess churn out invigorating
filter coffee
and afternoon snacks (aka Tiffin) to iconic
Andhra-style restaurants
in the old 'George Town' area like National Lodge, Chennai's culinary map is an eclectic blend of the old and new. From street food stalls along its beaches where you can crunch of fresh catch of the day and
sundal
(assorted lentils) to a long list of iconic restaurants like Buhari's and Ponnusamy with menus dominated by meat dishes and
biryanis
, you're never out of options. Add the city's fine dining restaurants and a long list of cult
Japanese
(from ramen to sushi) and Korean restaurants, you have a formidable mix.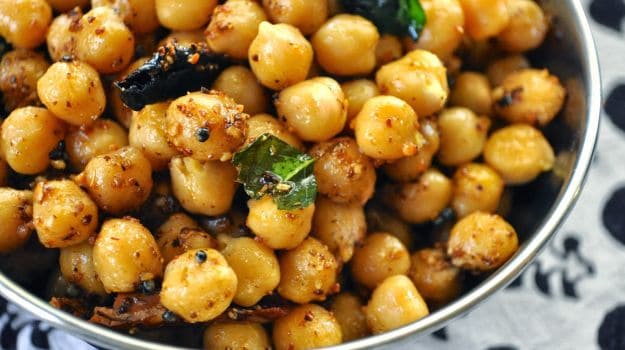 Sundal
2. Bengaluru
India's start-up capital is also home to some of the country's most innovative restaurant start ups. From Monkey Bar to Permit Room and Toast and Tonic where great food and cocktails are always in the mix and they have raised the 'bar' of stand-alone dining in the city to a long line of craft breweries (this is India's unofficial
beer capital
after all) like Windmills Craftworks to The Biere Club where the food keeps up with the beer. But it's not all just new age dining that it is known for, the city's military hotels (like Ranganna) and traditional vegetarian eateries like Vidyarthi Bhavan and Brahmin's Coffee Bar counterbalance the culinary mix.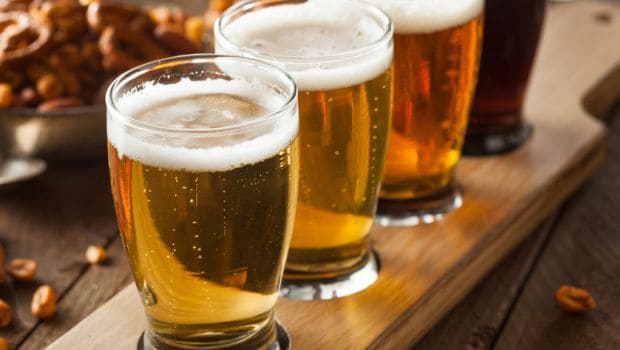 3. Pondicherry
The city's location as the perfect quick getaway (with the launch of the East Coast road) from Chennai has altered its culinary credentials. The French traditions were an easy inspiration for restaurants like Rendezvous and Le Club that created the template for a Pondicherry-style French cuisine that Chennaites and French tourists lapped up. It sparked a wave of bistros and cafes that have each scrambled to find their niche including Pondicherry's own version of Creole. There's Villa Shanti and Fun (at the Dune resort) that have added quirky touches to the city's burgeoning dining scene and charming cafes like Le Maison Rose that might momentarily transport you to France.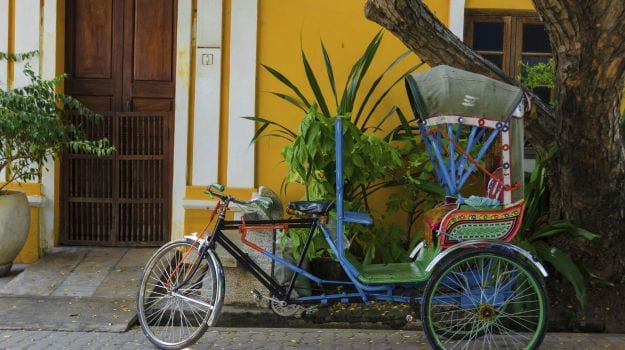 4. Kozhikode
Vasco da Gama first set foot in India here. You too can unleash the 'food' explorer in you in the streets of this fascinating city. Most roads lead to Paragon, home to the city's most scrumptious Malabar-style
biryani.
But Kozhikode is more than just its
biryani
; many restaurants serve the flaky Malabari
parotta
and there's the
pathiri
, a type of rice flour
roti
that tastes delicious with fish curry. Restaurants like Zain's and Sagar are flagbearers for the region's Mapilla cuisine – from Ari Kadukka (mussel dumplings) to traditional favourites like the Pazham Pori (banana fritters),
samosas
and mutton cutlets. And yes, you can wash it all down with a Sulaimani (black tea) or refreshing Nannari Sherbet.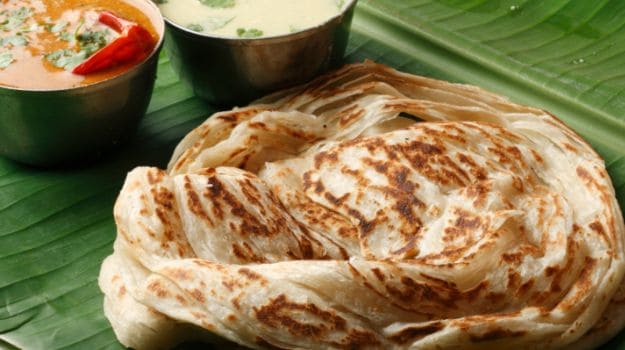 5. Hyderabad
One of India's marquee food destinations where the glorious food traditions of the Nizams still live on. Say
biryani
and the city's iconic Paradise restaurant is usually the first stop for most foodies but it doesn't end there. From the melt-in-your-mouth
luqmi
– the city's take on the mutton
samosa
and a perfect tea time snack or the Osmania biscuits that make an equally compelling case at tea time. Speaking of 'melt-in-your-mouth', Hyderabad's
haleem
is truly inimitable just like the city's dessert traditions from Qubani ka Meetha to the ghee sweets at Pulla Reddy.
6. Madurai
Chennaites might disagree, but if you want the real taste of Tamil Nadu you have to visit Madurai. Madurai loves its mutton (and offal dishes), traditional restaurants like Amma Mess and Chandran Mess use hand-ground
masalas
(no factory made
masala
powders here) to elevate mutton and other meat preparations while the idlis at Murugan Idli shop are as soft as they get. Join the queue at Famous Jigarthanda and sample the city's clever spin on the
falooda
and don't leave town without digging into the excessive yet delish three-layered Kari (mutton) Dosa at Konar Mess.
7. Udupi
Might be best known for its ubiquitous
masala dose
(
dosa
) but that's barely the tip of the iceberg. The free meals at the Sri Krishna Temple are a great showcase for the town's vegetarian culinary credentials; there's also Mitra Samaj and Woodlands where you can try Udupi snacks like the Buns and the Goli Baje with outstanding filter coffee. Contrary to popular perception, Udupi is not just a hub for vegetarian cuisine. Head to Thamboolam and watch the crispy Kori Roti (made with rice) dissolve in a fiery chicken curry or try Moode (cylindrical
idlis
) and their signature
etty
(prawn) chutney. Make the 45-minute trek to Kundapura for Chicken Ghee Roast at Shetty's Lunch Home or the Kane (Lady fish) Bezule at Sharon's.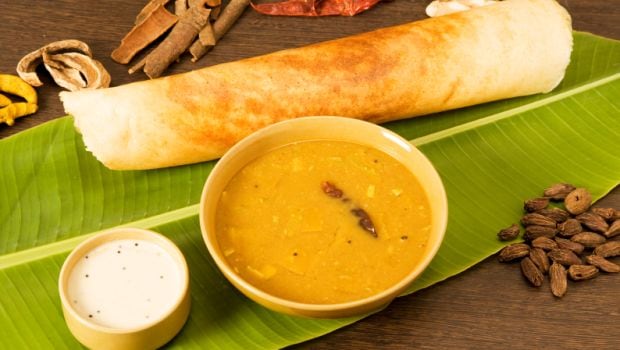 About the Author:
Ashwin Rajagopalan is a cross cultural training expert and lifestyle writer. When he's not writing about food, he thinks about gadgets, trends and travel experiences. He enjoys communicating across cultures and borders in his weekday work avatar as a content and editorial consultant for a global major and one of India's only cross cultural trainers.
Disclaimer:
The opinions expressed within this article are the personal opinions of the author. NDTV is not responsible for the accuracy, completeness, suitability, or validity of any information on this article. All information is provided on an as-is basis. The information, facts or opinions appearing in the article do not reflect the views of NDTV and NDTV does not assume any responsibility or liability for the same.
About Ashwin RajagopalanI am the proverbial slashie - a content architect, writer, speaker and cultural intelligence coach. School lunch boxes are usually the beginning of our culinary discoveries.That curiosity hasn't waned. It's only got stronger as I've explored culinary cultures, street food and fine dining restaurants across the world. I've discovered cultures and destinations through culinary motifs. I am equally passionate about writing on consumer tech and travel.