Planning a tour to the beautiful north east of India, but confused about the type of food or cuisine you will get to try out? Food from the 7 sisters has an exotic blend of spices and taste, and cannot really be described in a few lines alone. The dishes you find here are so diverse in their taste, use of ingredients and style of cooking, that only after a few visits can you be assured of having tasted it all. Street-side shops are usually the best way to get a glimpse of the eating habits of locals. What these vendors sell will always make use of locally available produce, following recipes treasured over generations. Here's our list of must-have street/local dishes in the region, especially if this is your first trip.

9 unique dishes from the various states of north east which are a must try on your first visit.

1. Laksa – An Assamese favorite

Like many other parts of the country, rice is a staple in Assam too. Laksa is a delicious noodle soup which is made using rice noodles. The rice noodles are mixed with chicken, prawn or fish with a blend of coconut milk, tamarind and spices to come up with a delightfully soul-satisfying broth. The very taste of this exquisite food, awakens your taste buds and makes you want it more. A similar soup with more south-east asian flavours is served in parts of Malaysia, Singapore and Indonesia too.
(Also read: Most Famous Breakfasts from North East)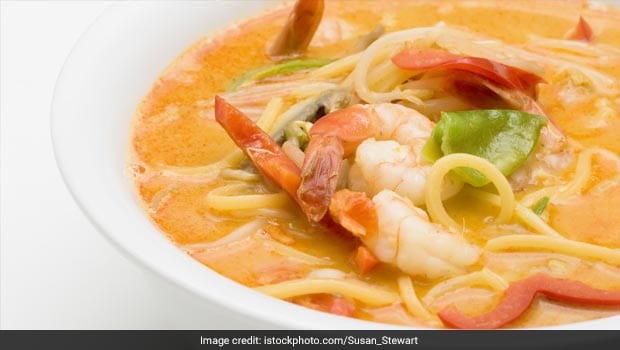 Laksa is a delicious noodle soup​.

2. Thukpa – Taste of Arunachal Pradesh
Thukpa is known to have originated in Tibet but the dish has travelled far and beyond and is now a favourite amongst the locals of Arunachal Pradesh. It is prepared with flat
noodles
along with meat or local available hill veggies. Thenthuk is a similar dish available here and uses hand-pulled or bite sized noodles instead of flat noodles. This comforting dish is eaten especially during freezing winters of Arunachal Pradesh to stay warm and cozy.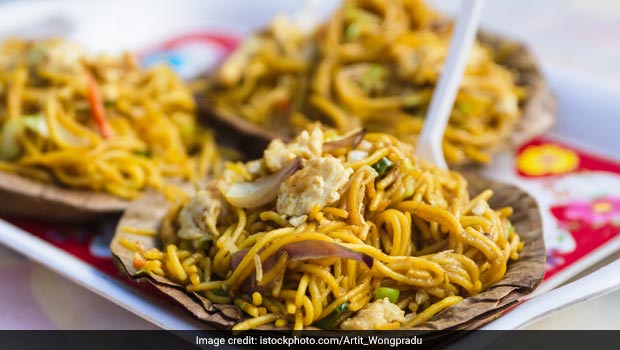 Thukpa is known to have originated in Tibet.

3. Kelli Chana – Spicy peas from Manipur

Kelli chana is a popular food on the streets of Manipur. The dish got its name, it seems, from an old lady named Kelli who used to sell spicy chickpeas under a tree. It is prepared with flavored herbs and spices with chickpeas being the main ingredient in it. Traditionally, Kelli Chana is served on a lotus leaf which contributes a beautiful local and fresh touch to this mouthwatering dish.

4. Kappa – Tourists favorite in Shillong (Meghalaya)

Tourists love to have kappa on the streets and alleys of Shillong. The dewy climate of Meghalaya makes this a perfect snack to keep them warm. It is made using chicken entrails (chicken intestines and other inner body parts), the freshness of this soup can be attributed to the fresh garden spices added at the end.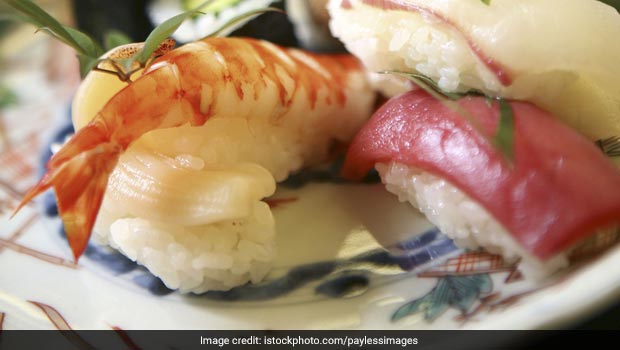 The dewy climate of Meghalaya makes this a perfect snack.

5. Aloo Muri – Locals favorite in Meghalaya
Another local favorite in Meghalaya is Aloo-muri, made with boiled potatoes and puffed rice mixed with papaya skin,
oil
, roasted spices and
tamarind
chutney. This is an amazingly appetizing street food and is loved by locals and tourists alike all over Meghalaya. Every street you visit is sure to have at least one aloo muri stall.
6. Sanpiau/Arsa Buhchiar – Blend of taste from Mizoram
Sanpiau and Arsa Buhchiar and similar in that they are both essentially a type of rice
porridge
served here. The one striking difference is that Arsa buhchiar is served with chicken and a litle sprinkle of local herbs, Sanpiau, on the other hand, is served without chicken and comes with a
coriander
paste, fish sause, powdered rice and spices. This imparts a mouth-watering taste to the dish.

7. Kinalas and Smoked Pork stir fry in Nagaland
A noodle dish made from pork head with the brown sauce topping, gives the soup excellent flavors. Another delicious dish found here is smoked pork stir fry. Both these use the famous Raja Mirchi or Bhut Jholokia known to be two of the hottest chillies in the world. The dishes contain fermented soy bean, yam leaves or bamboo shoots that impart an intense smoky taste.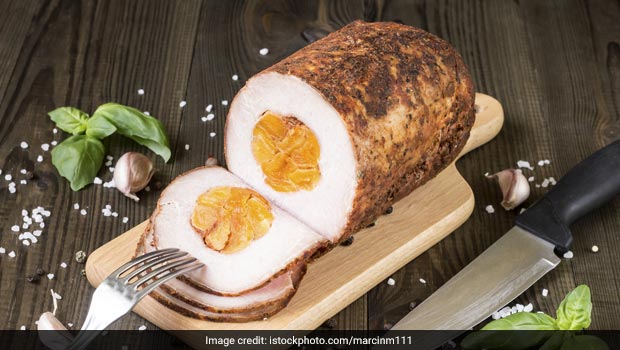 Delicious dish found here is smoked pork stir fry.

8. Chikhvi/Pork Bharta from Tripura
Pork is commonly eaten by locals in Tripura, and the meat is enjoyed in several different ways. One of the more popular dishes is chikvi or pork bharta and is a must-try if you are a foodie. A stir fry of sliced pork with bamboo shoots or peeled onions, ginger, roasted chilli, and flavored herbs, this can also be prepared with soaked green papaya seeds, green chillies, turmeric, rice flour and lime leaves which give it an enhanced flavor.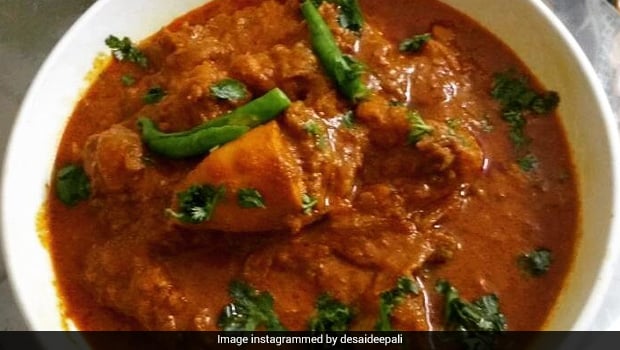 A stir fry of sliced pork with bamboo shoots​.

9. Shapale – Samosa with North-eastern (Sikkim) flavors
A crunchy exterior with soft juicy filling of minced chicken or meat, deep fried and served with a hot chilli sauce or rutang soup (Soup made from meats), Shapale is exactly what you need on a cold evening. This snack is very similar to deep fried momos or a north-indian samosa.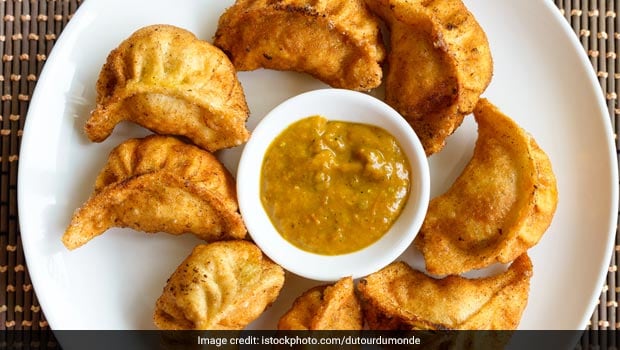 A crunchy exterior with soft juicy filling of minced chicken.
Enjoy these amazing street-side delicacies when you go visiting the gorgeous north-east states next time.