America's Best Food Invades London
Richard Vines, Bloomberg | Updated: October 19, 2016 17:28 IST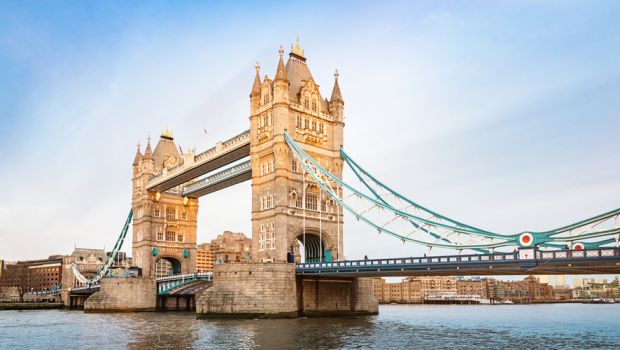 American food in London have it better than ever, and it just may be that the best is yet to come.

Just as London's pizza, burger and barbecue joints are streets ahead of a decade ago, New York chefs are coming to the city in increasing numbers.

An incomplete list of imports looks like this: Dominique Ansel has just arrived after forcing New Yorkers to wait hours for a Cronut, that buttery doughnut-croissant. Marcus Samuelsson's Red Rooster, a Harlem comfort-food joint will open in London's hip Shoreditch early next year, around the same time Emma Bengtsson's two-Michelin-star Aquavit arrives from Midtown. Two more high-profile New York chefs have big plans for London that are still under wraps.

So much for the British doom brought on by the nation's June vote to leave the European Union. Most of the investors are optimistic even after the shock outcome.

"London is the capital of the world," says Shimon Bokovza, founder and chief executive of Sushisamba, operated by Orange Brands Management, which arrived in 2012. Bokovza went for broke at the time, opening two restaurants atop the Heron Tower in London's financial district. The site is half the size of an NFL football field.
The gamble paid off: Sushisamba and Duck & Waffle are packed day and night. He plans to add at least two more venues.

It's a similar story for The One Group, which opened STK in London four years ago with the slogan, "Not Your Daddy's Steakhouse." The restaurant attracts millennials with cocktails and loud music. STK plans to add an outlet in Edinburgh next year.

"We were nervous at first because the British can be more conservative," says Jonathan Segal, chief executive of The One Group, which is using London as a push into Europe and beyond. "But London embraced STK from the day we opened."

The attraction of London for U.S. restaurateurs is a still-growing market versus a mature eating-out industry in America, says Simon Stenning, executive director of MCA, a research firm, "There are many opportunities because of the city's nature as a vibrant, foodie-savvy destination for residents, and U.K. and foreign tourists."

"Experienced operators in America can do well if they bring their version of hospitality, whatever makes them stand out," Stenning says. "Sushisamba, with its Brazilian-Japanese menu, is a good example. STK is another. It's an American experience which can translate."

There are obvious risks. One of the great U.S. steak houses, Smith & Wollensky, promised to bring the "best steak in London." Instead it attracted little attention and a couple of hostile reviews.

Operations manager Nathan Evans dismisses the critics. He blames the slow start on delays in the opening of nearby businesses and says things are now on track.

"We are going to have a great year," he says. "My one regret is that we should probably have opened with a little less swagger."

It can be difficult to get a table for steak at CUT on Park Lane, a Wolfgang Puck import from the U.S. Puck says he would like to open a London outpost of his showbiz restaurant Spago of Beverly Hills.
"I haven't found the right site yet," he says. "If you hear of one, let me know."

Another U.S. import, Daniel Boulud is also doing fine. Bar Boulud, which opened in the Mandarin Oriental in 2010, is often busy.

First the Americans brought fast food to a nation swimming in fish and chips. KFC first opened in northern England in 1965. Hard Rock Cafe rocked up in London in 1971. McDonald's opened its first U.K. outlet in 1974 and Burger King in 1977.

Move a little upmarket and you find Joe Allen, which opened in London's Covent Garden in 1977 and is still going strong.

"There was nothing like it in London at the time," says Russell Norman, who started his career there as a waiter and now owns the Polpo restaurant group. "Most restaurants were either really fancy or else nasty brewery-owned chains. Joe Allen had a very New York vibe. You'd be transported: You weren't in Covent Garden anymore."

Planet Hollywood arrived on May 17, 1993, for one of the biggest celebrity parties the city has seen.
When it comes to serious restaurants, one of the first was Jean-Georges Vongerichten's Vong, at the Berkeley Hotel. The chef, who holds three Michelin stars at Jean-Georges in New York, remembers his time in London fondly. Vong, a pioneer in modern fusion dining, opened in 1995 and closed about seven years later.

The pinnacle of London success is Nobu, which arrived on Park Lane in 1997 and is still there.

"London embraced us immediately," says Drew Nieporent, who owns Nobu with Robert De Niro and chef Nobu Matsuhisa. "London then reminded me of New York but 10 years behind. But now London has caught up and is one of the greatest food cities in the world."

One U.S. operator that foundered in London was Palm Restaurant, a successful chain with restaurants across the U.S., including three in New York. Palm opened in Belgravia in 2009 with high hopes.

Owner Wally Ganzi was gung-ho, with plans for at least two more restaurants in London. "I love London," he said at the time. London failed to reciprocate and Palm left five years later.

Balthazar received a mixed, and sometimes hostile, reception when it opened in Covent Garden in 2013. That was noted by U.S. restaurateur Danny Meyer, who brought Shake Shack's famous burgers to London five months later, at the same time as Five Guys.

"We watched and learned," Meyer says. "We had seen other New York imports treated harshly, and we tried to draw as many lessons as we could from those experiences."

Shake Shack has cautiously grown to four U.K. sites, while Five Guys is expanding more aggressively, with 13 spots in London alone.

Chefs watching London but yet to commit include April Bloomfield, the British-born chef of the Spotted Pig in New York. She and her business partner Ken Friedman haven't found a site, but she has opened a farm-guesthouse Coombeshead in the west of England with chef Tom Adams of Pitt Cue.

"If I see a space and it's got more of a pub vibe, maybe we'll do another Pig-style," she says. "It would make sense for me to open a restaurant in London, but I'm not planning on doing it right now."

That low-key approach suits Ahmass Fakahany, whose Altamarea Group includes the two-Michelin-star Marea, on Central Park South. He opened Chop Shop so quietly on Haymarket in 2013 that most people don't know it is there. He says he's happy without the hype.

"I wanted to open something that didn't exist in the U.S. and to make it for Londoners, not visitors," he says. Chop Shop is a foothold, and he doesn't rule out bringing over a higher-profile restaurant such as Marea once he knows the market better.

"London is the global nexus of finance and eating and many cultures," he says. "But this is a marathon not a race. I think Marea would possibly do well here if all the right variables aligned. London is always in my sights but it's a market that, while alluring, requires a thoughtful and balanced approach."


(This story has not been edited by NDTV staff and is auto-generated from a syndicated feed.)


Fans of