Steamed food is often misconstrued to mean bland food, but the two don't necessarily have to walk hand in hand. The process of steaming is probably one of the oldest in culinary books and a simple one to master. It is all about correct timing, as a few minutes difference could either make or break your dish.Steaming has been a common practice in Indian kitchens for centuries. If you travel along the eastern Himalayan belt, you'll find plump steamed dumplings called
momos
, stuffed with meat and served with a spicy dip; in Kolkata, the
bhapa bhetki
or
ilish
is one of the most popular dishes wherein the fish fillet is smeared with a spicy mustard paste, wrapped in a banana leaf and steamed; in the south, no breakfast is complete without
idlis
or
puttus
; and in the west, the Maharashtrians patiently wait for Ganesh Chaturti celebrations every year to relish their beloved
modaks
(steamed, dome-shaped dumplings with a jaggery-based filling) whereas the Gujaratis are known for their gram flour-based steamed cakes called
dhoklas
.
The best of Gujarat: Dhokla recipe in 6 new avatars
Simply Delicious: Top 5 Idli Recipes
Let Out the Steam
Steaming is considered to be one of the most effective techniques to preserve the texture, flavour and nutrition of the ingredients. When we pressure cook or boil food, most of the vitamins and minerals are lost in the water. But the process of steaming uses only moist heat to cook the food. All the ingredients cook in their own juices thereby retaining all their nutrients.
Hot or Not? How Serving Temperature Affects the way Food Tastes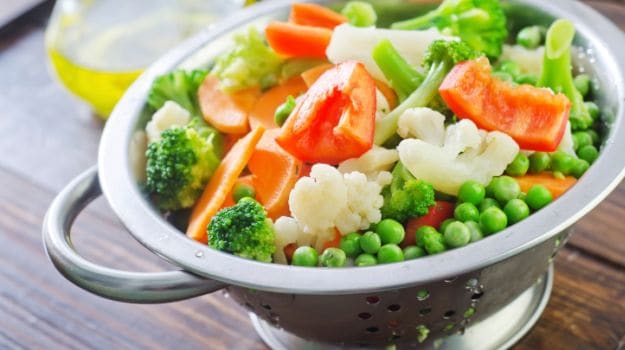 Delicate ingredients like green veggies and fish need special care during the process of cooking and therefore steaming helps to retain their structure and texture. For example, try boiling a batch of French beans and steaming another one. You will notice that the steamed beans are perfectly crunchy and retain their colour as well. They tend to retain their texture and colour because the gentle steam diffuses slowly through the beans to create a uniform heating environment. Unlike other vigorous methods like boiling or frying, the steam does not agitate the cellular structure of the food tissues or their flavour components.
The Art of Fermentation: Indian Cuisines' Much-Loved Fermented Foods
Spice it Up
It is a common perception that steamed food is boring. On the contrary, it is a great way to diffuse flavours into the ingredients during the process of cooking. There are several ways you can turn up the flavour quotient in your steamed dishes.In the pan of water that you use for steaming, throw in some spices like pepper, ginger, cardamom, coriander, etc. and you'll find these flavours seeping into the steamed ingredient and lending to the final dish.
From Kewra to Kalpasi: The Hidden Gems of Indian Spices
One of my favourite ways of steaming food is a technique called cooking
en papillote
or cooking in paper. Traditionally, in many parts of the country, you will find banana leaves being used as a parcel to wrap up the food which is then steamed. There are recipes that also make use of aluminium foil. I like to make a hearty fish dish by smearing whole pomfret or red snapper with a range of spices like chilli, mustard, garlic or basil pesto; wrapping it in foil and carefully sealing the edges; and then let the steam work its magic by blending all the flavours into the fresh fish.
10 Best Fish Recipes
Start Stocking: 6 Healthy Foods You're Probably Neglecting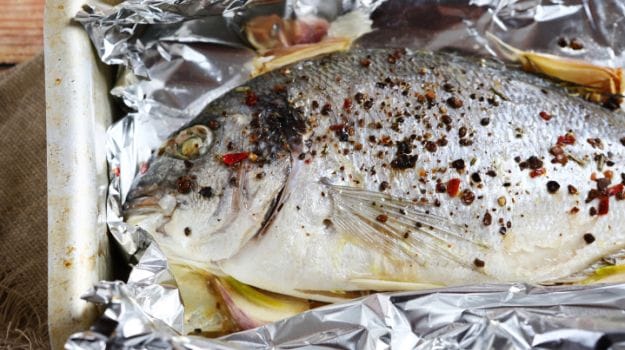 For a quick and fuss-free dinner, take a good mix of veggies like broccoli, beans, mushrooms, baby corn, beets and carrots, toss them in a little oil and spices of your choices, and steam them for five to seven minutes to retain the crunch. Potatoes, squash and turnips require a longer time (15-20 minutes) whereas green leafy veggies like spinach, bok choy and kale only take three minutes. You could also pour over different sauces like sriracha, hoisin, honey mustard, fish sauce, etc. before serving for a flavour boost.
Quick recipe for Steamed Vegetables
Beat the Summer Heat
With the Indian summer in full swing, the smartest way to avoid the heat taking a toll on you is by eating light and healthy meals. This is probably the best time to invest in a steamer. You could choose between the easily available bamboo cases reminiscent of Chinese restaurants, the multi-tiered aluminium steamers and hot pots. For a quick fix, you could also simply place a perforated plate over a pan of boiling water and cover it with a lid. Here are five easy and delicious recipes to get you started:
Thai Steamed Fish
Recipe by Seema Chandra
Delicately steamed fish fillets, smeared in an aromatic Thai sauce made of lemongrass, kaffir lime leaves, galangal and red chillies.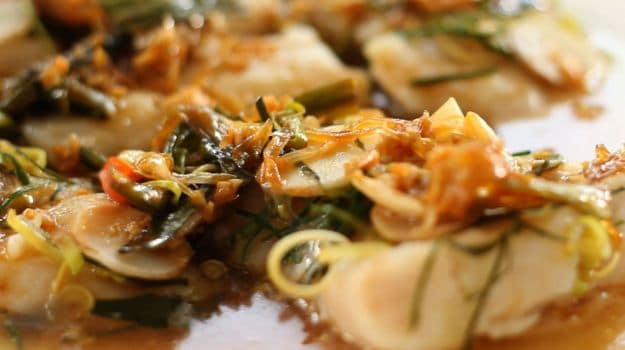 Steamed Chinese Cabbage Parcels
Recipe by Divya Burman
A healthy twist to dumplings, the flour-based casing is replaced with cabbage leaves, and stuffed with spiced minced chicken.
10 Best Dumpling Recipes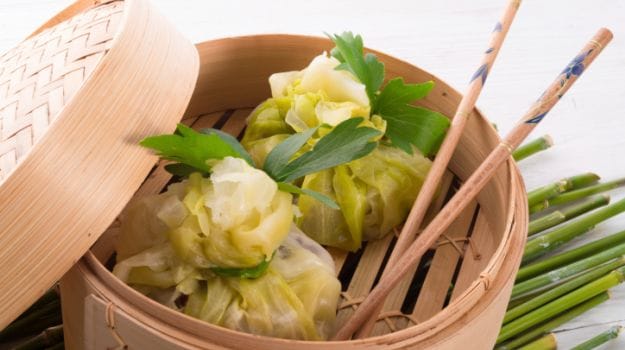 Steamed Asparagus with Potato and Leek Sauce
Recipe by Chef Vicky Ratnani
Steamed yellow squash, zucchini, green beans and asparagus batons served in a pool of potato and leek sauce.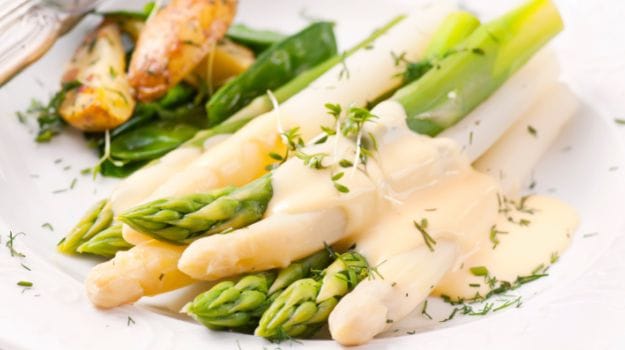 Steamed Tofu with Egg
Recipe by Aditya Bal and Devanshi
Fresh tofu cubes are marinated in a Chinese spice mix an carefully steamed to make this hearty treat.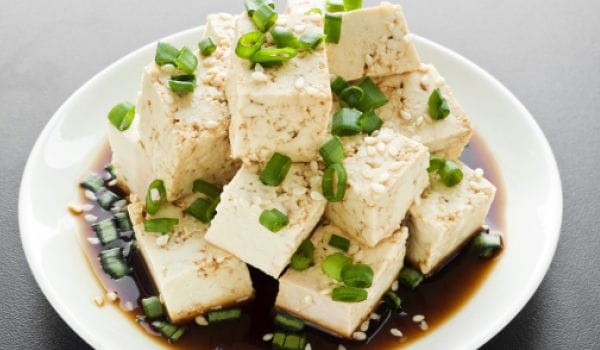 Bhapaa Aloo
Recipe by Chef Joy Banerjee
Farm fresh potatoes smeared in a tantalising paste made of mustard, coconut and curd, and steamed. Comfort food at its best!