Bengal Government To Hold Food Fest Amid Opposition Protest
Indo-Asian News Service | Updated: October 18, 2016 16:21 IST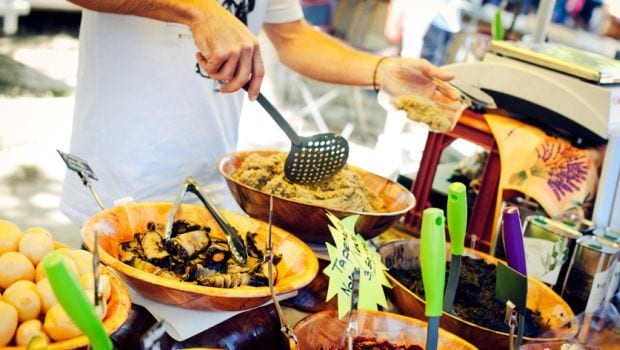 West Bengal government will organise a Bengali food festival for the second year on the trot from October 21, officials said on Monday.

'Ahare Bangla', the five-day food festival, will be held at the Milan Mela ground.

"Going by the public response to the last year's festival, this year it shall be held in a larger area with a seating capacity of about 2,500 visitors," the officials said.

The food fest will be primarily organised by Animal Resource Development Department in association with other government sectors related to food processing and cultural affairs.

Sufal Bangla - West Bengal State Export Promotion Society, Benfish and Mother Diary Calcutta have also tied up with the organisers to showcase their conventional as well as innovative products at the festival.

The entry will be free for all.

"This Fair shall provide a platform where the producers and the consumers can interact under one roof," claimed an organiser.

A theme food zone featuring unique food and a dedicated kids zone would be the added attraction of this year's festival.
However, the opposition Left Front has strongly opposed the event, calling it "unnecessary".

In a press release, the Left Front appealed to the people of Kolkata and districts to be a part of their demonstration named 'Anahare Bangla' (Bengal without food) in protest against the food festival.

"The left parties will organise rallies all over the state on October 19 to protest against the festival. On the first day of the event, they will hold mass demonstrations from 11 a.m. to 6 p.m. in more than hundred places in the state," the release said.

"A protest rally will be held from Topsia crossing to Milan Mela ground on October 20."

(This story has not been edited by NDTV staff and is auto-generated from a syndicated feed.)


The