In India, what we call buttermilk isn't exactly what it stands for. However, in common parlance, the delicious curd-based drink called
chaas
, has come to be known as buttermilk for lack of a better term.
Traditionally made by churning out the butter from milk, or even curd (think of Lord Krishna's love for churned butter), one of India's favourite coolers has undergone plenty of changes over the years. What used to be made by diluting curd with water, is today made in various different ways across the country.
Chaas is brilliant as a digestive, and the addition of spices such as cumin only enhance its benefits. Commonly had during the warmer seasons, the desi buttermilk helps to balance one's body temperature, and is a healthy option if one is on a diet (mostly because sugar does not feature here). It brings with it all the benefits of curd, and watering it down helps to reduce the fat content.
The recipe for this tall drink varies from state to state. It's mostly called chaas in North India, mor in Tamil Nadu, mooru in Kerala, and majige in Kannada and Telugu. In West Bengal, it's called ghol, and incidentally is sweetened with sugar. While the plain salted one is the most popular method of making a simple chaas, addition of ingredients, apart from roasted cumin seeds, such as chopped coriander, chopped ginger, crushed mint leaves, green chillies, chaat masala, rock/black salt, does add a lot of flavour and benefits to this drink.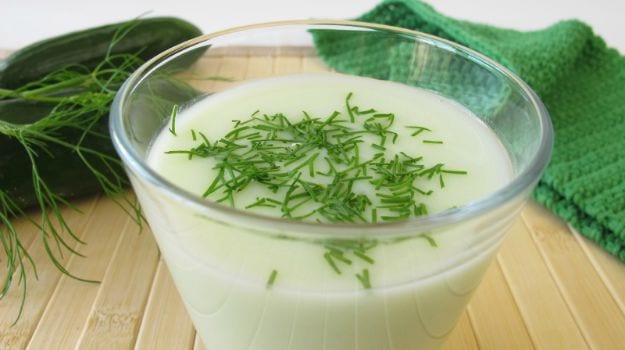 In some homes, all the spices are slightly tempered in oil before they're added to the diluted curd, and that gives an interesting kick to the beverage. However, the drink is almost always served chilled. In fact, in olden days, before refrigerators became commonplace, chaas used to be stored in mud pots to keep cool.
In other nations, buttermilk is also made by churning butter out of milk cream, and is often used as an ingredient in cooking. For instance, adding it to a Red Velvet cake mix is what makes this delicious dessert extra soft.
One can find chaas in its various avatars almost everywhere in India - from small eateries to five star hotels. And despite being a summer favourite, it is in fact popular throughout the year. Making it at home is of course a lot of fun because it involves almost no cooking, and very little time.
Here are some of our other favourite recipes: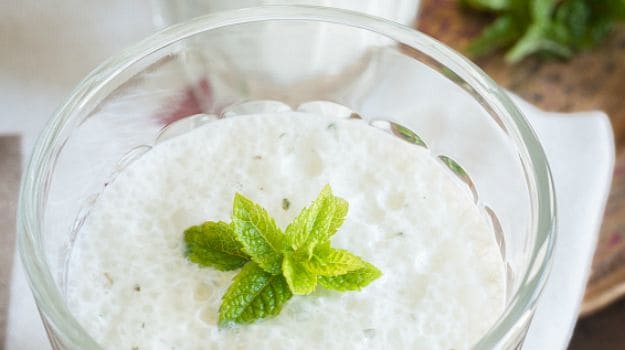 Masala Chaas
2 cups plain curd
2 green chillies, chopped
A small bunch of coriander leaves, chopped
1 tsp rock salt or black salt
Salt to taste
Method:
1. Without adding water to the curd, add all the ingredients together.
2. Using a blender (or a hand churner), blend the mixture well. You can do this in a food processor (using a whipping blade) on low speed too.
3. In a large pot, add the mixture and pour in 2 cups of chilled water. Mix it well so there are no lumps.
4. Refrigerate till it's ready to be served. However, give the chaas at least 20 minutes to set.
5. You can sprinkle some chaat masala on top before serving, and garnish with a sprig of coriander as well.Pudina Chaas
1 litre plain buttermilk
Two bunches of mint leaves, coarsely chopped
One small bunch of coriander leaves, coarsely chopped
1 1/2 inch ginger, crushed or finely chopped
1/2 tsp cumin seeds, dry roasted
Salt to taste
Method:
1. In a big jar, take the mint and coriander and hand crush it. Add the buttermilk and blend the mix gently.
2. Add the remaining ingredients and mix it well with one of those old-school butter churners. You can also use a big ladle.
3. Chill it in the refrigerator for about 20 minutes or so, and serve.
Spiced Majige
2 cups curd
6 cups chilled water
A big pinch of asafetida
2 inch ginger, crushed or finely chopped
4 sprigs of curry leaves
2-3 small green chillies, chopped
Method:
1. Add salt and asafetida to the curd, and pour in the water. Blend the ingredients well.
2. In a separate bowl, use the back of a spoon to crush the green chillies and curry leaves.
3. Pound the ginger in a mortar and pestle. You can use the mortar and pestle to pound all the ingredients together as well.
4. Add the spices to the buttermilk, mix it well with a hand blender or a wooden churner, and refrigerate it for about 15-20 minutes. This not only chills the drink, but also enables the majige to absorb the flavours of the spices.
5. Serve it with a sprinkling of chaat masala on top, or a couple of curry leaves.
Bael Ghol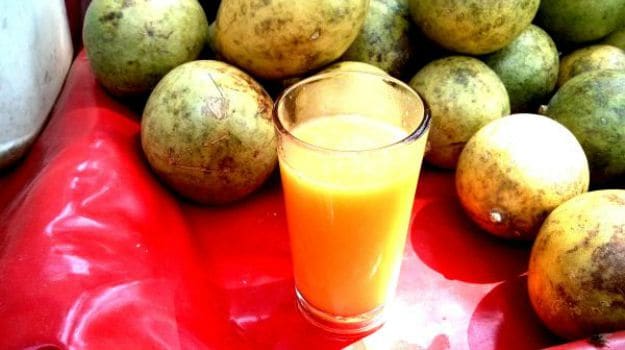 1 wood apple (
bael
), ripe
1 cup curd
1 Tbsp sugar
1 cup chilled water
A pinch or rock salt (optional)
Method:
1. Pulping the wood apple is the toughest job. Crack the fruit by smashing it with a heavy object. Typically it would be thrown against the floor. Scoop out the pulp using a large spoon. Mix sugar into the pulp and mix well with your hands in a mixing bowl.
2. Strain the juice of the fruit into another bowl, and leave aside.
3. In another bowl or pan, blend the curd with some more sugar as per your taste (but don't add too much of it).
4. Add the wood apple juice, and using a hand blender, or a wooden churner, mix the two really well.
5. Add chilled water to dilute it according to your liking, and serve. Or you could chill it in the refrigerator for about 30 minutes.
6. Spice it up a bit with a sprinkling of black/rock salt on top before serving. You could also rim the glass with the salt.
Disclaimer:
The opinions expressed within this article are the personal opinions of the author. NDTV is not responsible for the accuracy, completeness, suitability, or validity of any information on this article. All information is provided on an as-is basis. The information, facts or opinions appearing in the article do not reflect the views of NDTV and NDTV does not assume any responsibility or liability for the same.