India's love affair with
papad
needs no introduction.
Papad
, poppadum, happalas, or appalams - call it whatever name, but they have been a constant accompaniment with our meals across most regional cuisines. These delicately thin, disc-sized sundried wafers can transform any meal. They can be both spiced or un-spiced, and can be rolled out of different kinds
pulses
and flours like
rice
,
ragi
or
millet
.
In his book, "A Historical Dictionary of Indian Food " Food Historian and Author KT Achaya shares that "the parpata (papad) was first mentioned in about 500BC in Buddhist-Jain canonical literature, and they were made from pulses like urad, masoor, chana and the like." Papad is a must in many traditional thali served in different regions. Punjabi Masala Papad is a popular Indian snack where a variety of ingredients are mixed and used as a topping for papad like onions, tomatoes, chillies, chaat masala and fresh coriander leaves. In some cuisines, it is also used to make a curry like the famous Rajasthani Papad ki Sabzi.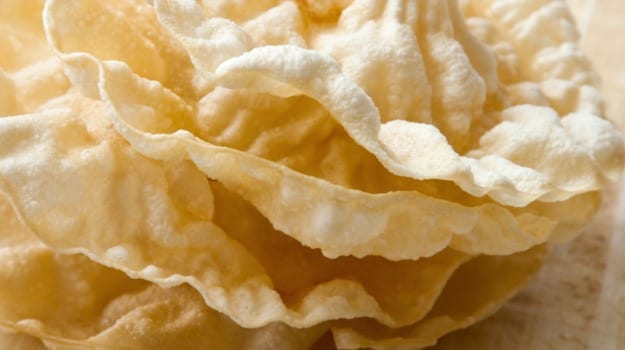 Back in the day, papads were only made at home and it was a ritual for the women in the house to get together slicing, peeling and sun drying these crunchy delights. It may seem easy, but to get the perfect thin texture the right portions of different mixtures need to be rolled as thin as possible. After this, they are dried in sun, and then stored carefully in air tight containers and made crisp on the stove just before serving. Papads made of urad dal or moong dal are the most common ones but there are quite a few other varieties also available. Here are 10 of them you must try.
1. Aloo Ka Papad: Made with boiled and mashed potatoes and salt, these thin discs are famous across Punjab, Delhi and Uttar Pradesh. Aloo ka papad is also a popular snack served during Holi.

2. Shakuli: A simple yet delightful treat from the Hills. Shakuli is a popular papad of Himachal Pradesh, and is a common accompaniment with a typical Himachali Thali. A paper thin fried delight made of refined flour and salt. It is so light that we bet you can't stop at one.
3. Kali Mirch Papad
: If you love the hot and pungent notes of black pepper, then the Kali Mirch Papad will be the perfect crispy treat for you. It is best to use it to make the Punjabi Masala Papad topped with onion, chillies, tomatoes and chaat masala!
4. Bajra Na Papad: Made with goodness of bajra flour and salt, this is a popular crunchy delight of Gujarat.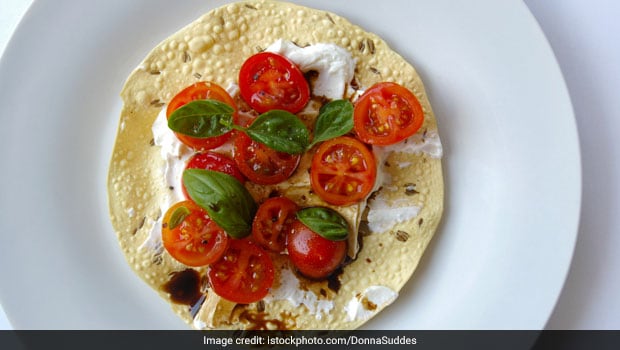 5. Nachni Papad: A famous Maharashtrian delight, Nachni Papad or Nagli Papad is made with goodness of ragi flour. The rich brown colour and a slightly more course texture of the this papad distinguishes it from the others.
6. Garlic Papad: A dal papad with the pungent flavor of garlic. One bite into this crunchy goodnesss and you can't stop munching. Popular across Gujarat, Maharastra and Madhya Pradesh, garlic papad comes along with a hint of spices.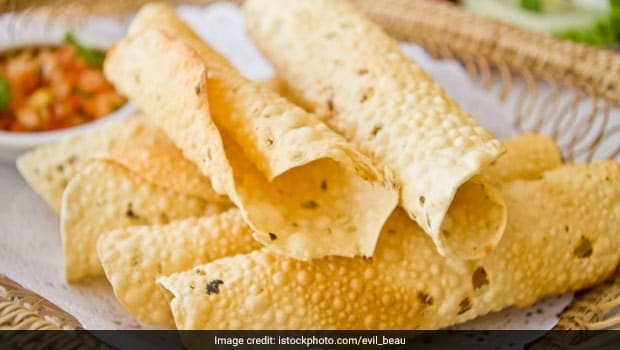 8. Khichiya Papad: In Gujarat, rice papads are known as Khichiya Papads. The papad is often enjoyed with curries or just by itself with heaps of ghee.
9. Hing Papad: The Hing or Asafatida Papad is also one of the variants of western belt of the country. With its distinct flavour and aroma, it is a delight when had along with simple dal and rice.
10. Sabudana Papad: Tiny white sabudana or rapioca pearls are used across the country. This papad is especially enjoyed during festive occasions and fasts like the Navratris.

What are you waiting for? Now that you have the round up, start munching already.
About Sushmita SenguptaSharing a strong penchant for food, Sushmita loves all things good, cheesy and greasy. Her other favourite pastime activities other than discussing food includes, reading, watching movies and binge-watching TV shows.