There's a lot of interest in ancient grains these days. Before the 1950s, whole grains such as barley, brown rice, amaranth and ragi were staples in our traditional diet after which rice took over completely. A whole grain is one which contains all three parts of the kernel - the bran, germ and endosperm while refined grains are processed to retain only the endosperm. This makes whole grains healthier as they contain the fiber-dense bran and along with other essential nutrients that are not lost due to processing. Ragi is one such super grain that has recently made a comeback. It is a hardy crop that can grow in high altitudes and withstand harsh weather conditions, making it perfectly suited for the Indian climatic conditions. Popularly known as Finger Millet or Nachni in North India, the grain actually originated in Africa and has been cultivated in Uganda and Ethiopia since many years. We tell you some amazing benefits of ragi. Ragi flour is prepared by either crushing dried grains or spouting, drying and then grinding them. The good thing is that Ragi is a rich source of good carbohydrates and since it is too tiny to be polished or processed it is mostly consumed in its purest form. Dr. Ritika Samaddar, Dietitian at Max Hospital in New Delhi, agrees "Because of its high nutritional value, Ragi can be placed at the pinnacle of food grains. The cereal is gluten-free and highly suitable for those who are gluten or lactose intolerant. Besides this, it can easily become a part of your daily diet in the form of chappatis or as porridge for breakfast." If you find it too dense, mix it with wheat flour in the ratio of 7:3 and make breads or bake with it. Some modern spins on finger millets include Ragi Cookies and Ragi Flakes (Noodles) that make for easy-to-cook and healthy snacks.
"It wouldn't be an exaggeration to call Ragi the staple food of South India.Traditionally, it has been especially valuable for containing the amino acid methionine, which is lacking in the diets of hundreds of people who live on starchy staples such as cassava, plantain, polished rice, or maize meal," says Ashwin Rajagopalan, Chennai-based Food Blogger.(Also Read: Cooking Tips 101: How to Use Ragi Flour Like Never Before)
"In Karnataka, which is the leading producer of finger millet, it is generally consumed in the form of Ragi Mudde (balls), prepared by cooking the Ragi Flour with water to achieve a dough-like consistency. The steamed dish is best served with spicy meat gravies. Another dish, Ragi Kanji (porridge) is a commonly found as a healthy dish in the state of Tamil Nadu," he adds.
Despite many health benefits, Ragi remains absent in our diets and we haven't really embraced it. Besides South Indian restaurants, not many are willing to experiment with the grain. This is probably due to its bland taste that many may not appreciate. Seema Chandra, Food Editor at NDTV Food suggests a simple trick to enhance its flavour, "It's nice to roast some Ragi before using it which gives it a great nutty flavour. Ragi is all encompassing. It takes on the flavour of the dish. When baking with it, you can use different types of sugars like brown sugar or palm sugar to give it a kick and enhance the taste." The brownish hue resembles like that of chocolate when cooked. You can easily sneak it in muffins or evening snacks and your kids will never know.
If you are unaware about the benefits of including Ragi in your diet, we have reasons and expert advice for why you most certainly should.

1. Loaded with Calcium: Ragi flour is one of the best non-dairy sources of calcium when compared to any other grains. According to the National Institute of Nutrition in India, 100 grams of Ragi contains 344 mg calcium. Calcium is critical for healthy bones and teeth and prevention of osteoporosis - a disease which weakens the bones. "It is extremely beneficial for growing kids and can be given in the form of Ragi Porridge," recommends Bangalore-based Nutritionist, Dr. Anju Sood.
2. Helps in Controlling Diabetes: The grain's seed coat is abundant in polyphenols and dietary fibres as compared to rice, maize or wheat. The low glycemic index lessens food cravings and maintains the digestive pace, consequently, keeping blood sugar within the safe range. "It is best to add it to your morning meal or have it for lunch in order to keep your system on track the whole day," says Dr. Sood.
(Also Read:
7 Gluten Free Grains You Should Know About
)
3. Reverts Skin Ageing: Ragi works wonders for maintaining young and youthful skin. Vital amino acids like Methionine and Lysine present in it make the skin tissues less prone to wrinkles and sagging. Dr. Sood explains, "Ragi is also one of the very few natural sources of Vitamin D which is mostly derived from sunlight. Vitamin D is a carrier molecule for calcium, which accounts for vitality."
4. Battles Anemia: Ragi is an excellent source of natural iron and thus a boon for anemic patients and also for those with low haemoglobin levels. Once ragi is allowed to sprout, the Vitamin C levels tend to increase and lead to easy absorption of iron into the bloodstream. Dr. Sood tells us, "For the optimum absorption of iron, you can consume it in the form of Ragi Dosa or Ragi Balls, with plenty of vegetables and a generous squeeze of lime or a bowl of tangy Sambar."
5. Relaxes the Body: Regular consumption of Ragi is highly beneficial in dealing with conditions of anxiety, depression and insomnia.The presence of antioxidants, mainly Tryptophan and amino acids, helps as they work as natural relaxants. As per a study conducted by MedIndia in 2000, Ragi consumption is also useful for migraines. What better way there is than to calm yourself down by munching on some healthy and crisp Ragi cookies?
6. Helps in Weight Loss: The high amount of dietary fibre combine keeps the stomach full for a longer and prevents unwanted cravings. This in turn leads to a minimised appetite and weight loss. "Ragi flour lowers your blood sugar levels in the body by activating insulin. Like I said before, it is best consumed in the morning to make the most of its qualities and keep you full through the day," says Dr. Sood.(Also Read: 7 Best Ragi Recipes​)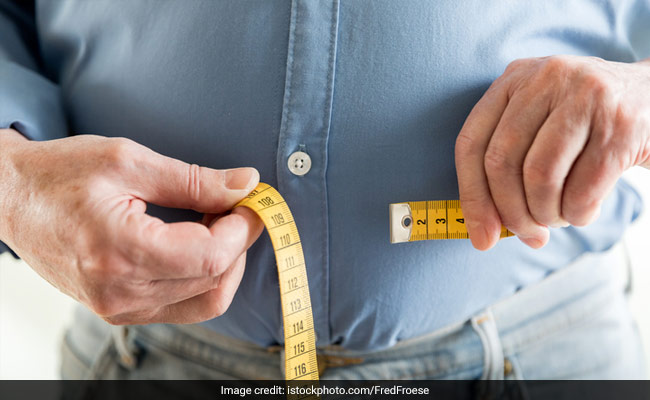 Disclaimer:The opinions expressed within this article are the personal opinions of the author. NDTV is not responsible for the accuracy, completeness, suitability, or validity of any information on this article. All information is provided on an as-is basis. The information, facts or opinions appearing in the article do not reflect the views of NDTV and NDTV does not assume any responsibility or liability for the same.