Curd (or dahi) is the perfect accompaniment for almost all Indian meals, especially in summer. The cool and creamy dish not only instantly cools us down, but also helps our digestion system running smoothly. The probiotics in it help keep gut healthy. In every Indian household, curd is made in loop with leftover curd mixed with warm milk. The curd is left to ferment till we get a smooth, velvety paste we love to gorge on. But, sometimes, we tend to keep let the curd ferment for a bit too long, or forget to keep it in a cool place in time. Happens with you too, right? Then what we get is sour curd that is not really palatable.


What do you do with the sour curd? Throw it away or smartly use it to make other dishes? If you fall in the former category and have been wasting your sour curd all this while, please stop! Now you can use the same sour curd to churn out some unbelievably yummy recipes, and we will help you do that.


Here are some genius recipes you can try with sour curd, and never will your curd, even if it's too khatta for your palate, go to waste.
7 Recipes To Make With Sour Curd:
1. Kadhi - Our recommendation
The famous Indian dish of kadhi tastes best with sour curd (if you didn't know this already). So, just use your curd-turned-sour to make a tangy kadhi dish with the curd and fried besan balls. Want the recipe to make perfect kadhi? Click here.
Kadhi is a popular curd-based dish of Indian cuisine.
2. Buttermilk
Buttermilk (or chaas) is perfect for the summer season. A great hydrating drink, it instantly lifts up our mood with every single sip. Make masala buttermilk with your sour curd and you'll love it even more. Click here for an easy buttermilk recipe.


3. Dhokla
The classic Gujarati snack just got better with the help of sour curd. Don't believe us? Try out this dhokla recipe with sour curd instead of regular curd, and you'll keep coming back to it.


4. Bhatura
Ever wondered why the bhature from all those dhabas taste better than homemade ones? Well, you guessed it right. The secret ingredient is sour curd that gives it the tangy and pungent flavour we all have fallen in love with. Try out this recipe of bhatura with sour curd next time.


5. Curd Rice
Whenever we want a simple and light south Indian meal, curd rice always comes to the mind. Imagine if the same curd rice became tangier? Use your sour curd to make this delicacy with the help of this curd rice recipe and feel the difference.


6. Idli
You really need to try it out to believe us. Make your plain idlis with sour curd in place of regular curd and you'll get a better version of this evergreen south Indian favourite. Make soft and fluffy idlis with this recipe but don't forget to use sour curd.


7. Dahi Aloo
Another classic from the Indian cuisine reservoir - dahi aloo has been our all-time favourite. But just to shake things up, try this recipe of dahi aloo with sour curd to treat your taste buds.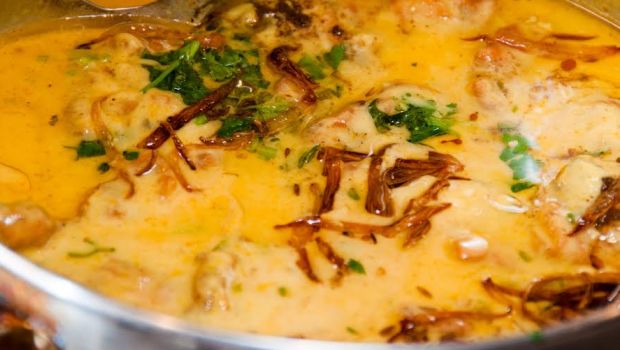 Curd may turn sour, but never turns bad. Use it to make these amazing recipes and thank us later.
About Neha GroverLove for reading roused her writing instincts. Neha is guilty of having a deep-set fixation with anything caffeinated. When she is not pouring out her nest of thoughts onto the screen, you can see her reading while sipping on coffee.