Eid Mubarak! Make Eid 2018 extra special with our lavish menu, including 7 delicious recipes.Let sumptuous delicacies adorn your table and cheer spread in all directions.
Eid
is one of the most widely celebrated festivals in Islam. The Eid 2018 feast, is legendary. We're talking melt-in-your-mouth
seekh kebabs
served with
chutney,baida rotis, nihari
, the works. And did you know that Eid quite literally translates to the 'Festival of Sweets'? Think: bubbling hot plates of
seviyan
, clay pots brimming with
phirni
and saffron-spiked
kheer
. Spruced up with toasted nuts, these
sweet
treats are nothing short of decadent. As they say, no meal is complete without something sweet and when it comes to Bakrid, traditional desserts are a strict mandate on the menu.
(Looking for organic sugars and natural sweeteners to make your festive treats? Shop now!)
Here are 7 delectable dishes you can prepare for your Eid 2016 table to set the festive mood.For Starters:1. Lahori Raseelay
Recipe from Foodistan
Made with minced
chicken
and flavoured with
desi masalas
, these
juicy kebabs
are served with plum-tamarind sauce to balance the flavours.
(Buy aromatic spices to spruce up your regular cooking!)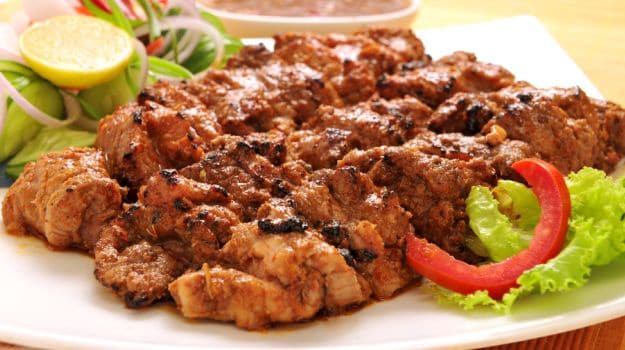 This amazing recipe is delicious
2. Dates Shake
Recipe by Henry Dimbleby
A drink that will leave you delighted. Take a handful of
dates
and blend it with milk and bananas. Add a pinch of ground
cinnamon
or
cardamom
for extra flavour.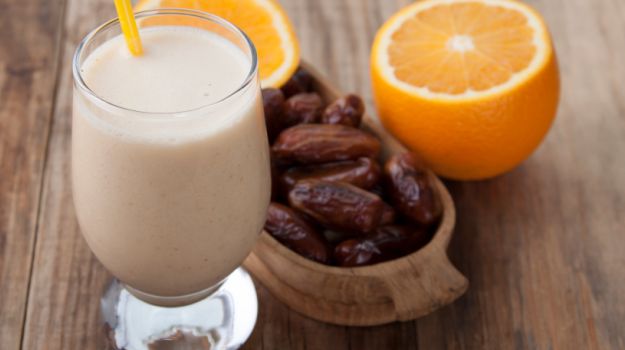 Eid 2018: Dates shake, a drink that will leave you delighted
For Main Course:
3. Nihaari Gosht with Varqi Paratha
Recipe by Foodistan
Nihaari
is a staple and a must at every Muslim feast. Team this feisty
mutton
dish with
varqi parathas
and go straight to foodie heaven. Tip: Garnish with a squeeze of lime, thin julienne slivers of raw
ginger
and green chillies this Eid.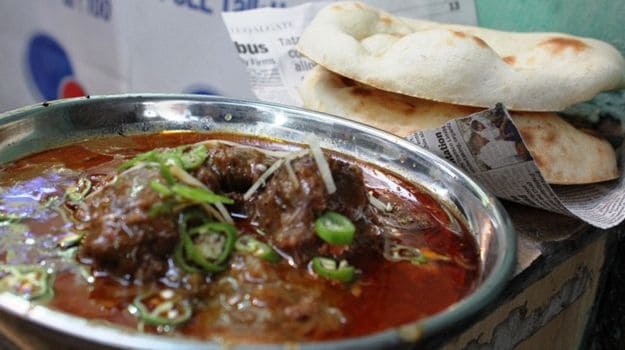 Team this feisty mutton dish with varqi parathas and go straight to foodie heaven
4. Shahi Biryani
Recipe by Niru Gupta
With layers of
saffron
-milk induced rice and juicy
mutton
pieces, this wholesome
biryani
cooked
dum
-style is an absolute crowd-pleaser.
(For best quality rice to add to your daily cooking, shop on SmartCooky!)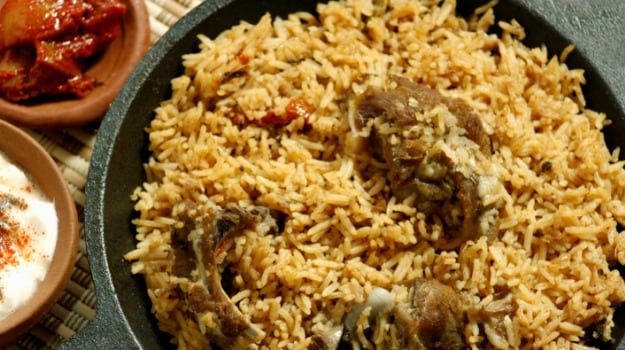 Eid 2018: Enjoy this delicious recipe with raita
5. Chicken Korma with Sheermal
Recipe by Gunjan Goela
"Winner winner, chicken dinner"! This hearty
curry
brimming with distinctive flavours like that of
jaifal, javitri, gol mirch, kaju
and
kevar
is sure to draw recipe requests. Serve with
Sheermal
, a traditional sweetened bread.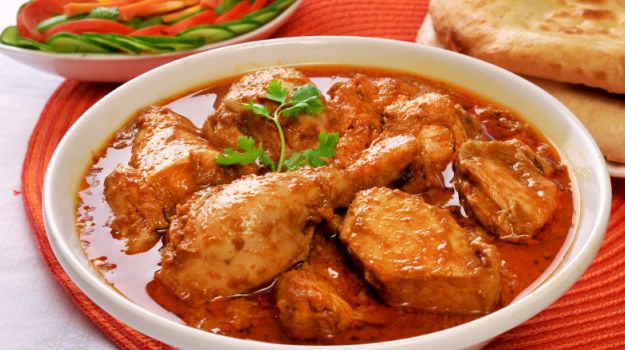 Chicken korma with Sheermal
For Dessert:
6. Sheer Khurma
Recipe by Niru Gupta
Sheer Khurma is an authentic version of
vermicelli
pudding especially prepared for the festival of Eid. 'Sheer' is Persian for milk and 'khurma' translates to dates. It's flavoured with cardamom, raisins, grated
coconut
and comes close to heaven.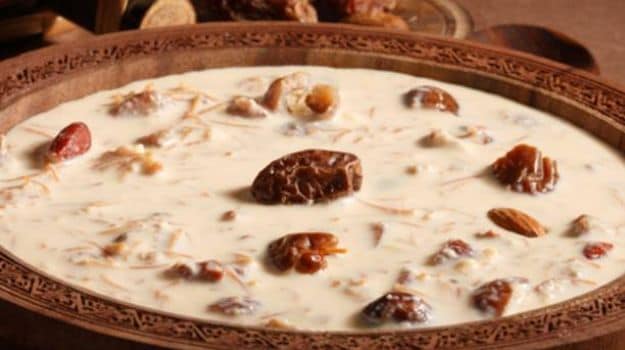 Eid 2018: Sheer Khurma is an authentic version of vermicelli pudding
7. Meethi Seviyan
Recipe by Chef Marut Sikka
Eid without Meethi Seviyan? No, can't do. Seriously, there's no better way to celebrate than a bowl full of
seviyan
, soaked in milk and topped off with
almonds
and
pistachios
. Chef Marut Sikka uses
khoya
to enhance the flavours, and takes this dessert to a whole new level this Eid.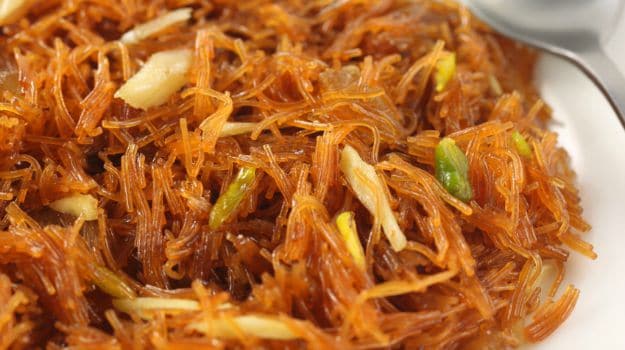 Eid without Meethi Seviyan? No, can't do