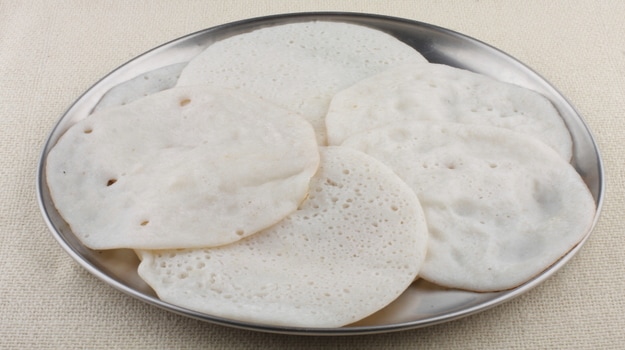 As light as water, this dosa is a perfect recipe to prepare easily.
Begin your day on a nutritious note with this authentic recipe from Andhra Pradesh. Green is the way to go as this dosa is made with goodness of green gram.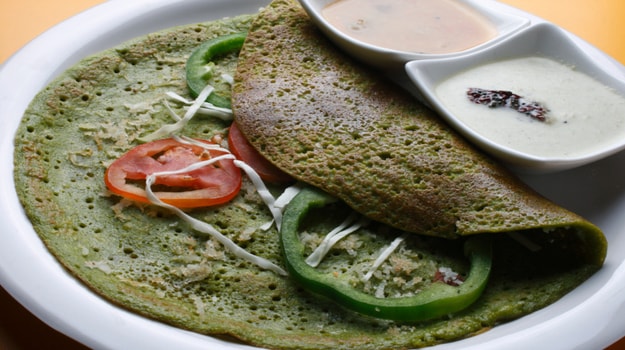 Pesarattu is a dosa like preparation native to Andhra Pradesh.
Another popular breakfast dish from down South. These wafer thin dosas made with semolina or sooji are a favorite for many!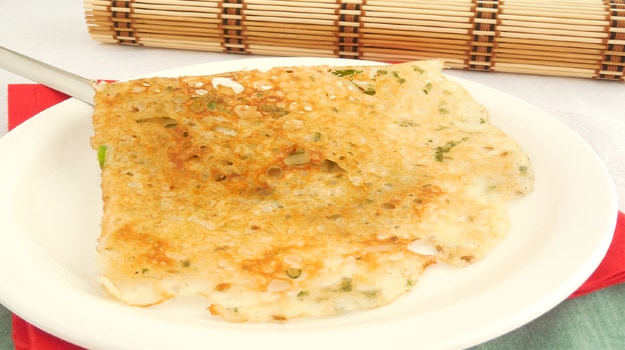 Paper thin dosas made with semolina or sooji.
A good-for-you dosa recipe with ragi flour. This one's a great option for those looking to rake in their daily dose of calcium. Relish this easy to make meal for breakfast.
A dosa recipe tweaked to suit your diet plans. This one's a perfect energizer brimming with the goodness of soy milk and whole wheat flour. Indulge for that extra dose of fiber and to keep your untimely cravings in place.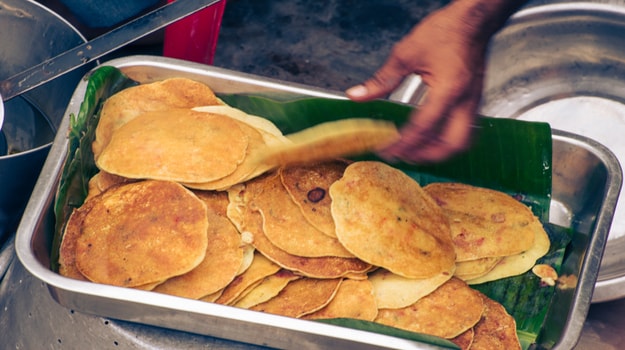 Little yet delicious dosas to prep up the breakfast table!
The king of all dosas! Listed as one of the world's most delicious foods, a masala dosa never fails to impress! Re-create this classic at home.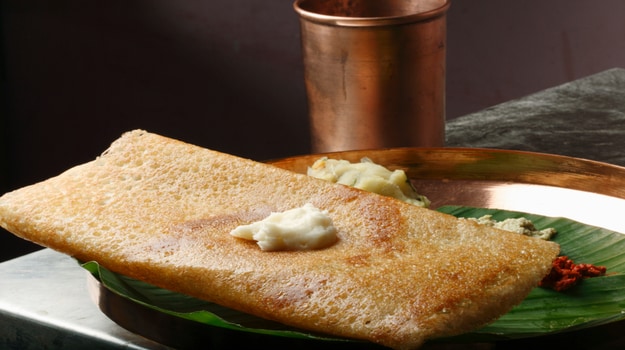 Though masala dosa's origin lies in Udupi, Karnataka, it is loved and savored all over the country and across the world as well.
A dosa recipe with a delectable crisp. A variation of the rava dosa topped with an onion-green chilly mixture.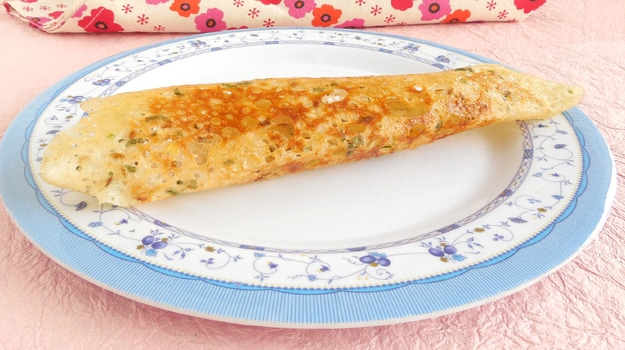 Onion rava dosa.
Someone rightly said that the secret ingredient that makes any dish happening is always cheese! A fusion of desi textures with western flavours.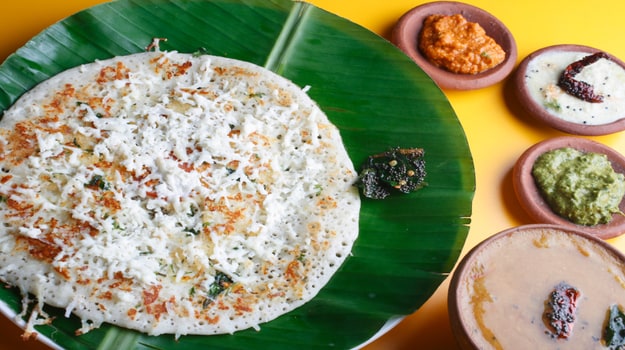 South Indian dosa with a twist.
With a recipe like this you can splendidly feast while fasting! A recipe that suits your fasting regime, this one is made with buckwheat flour (kuttu) and colocasia (arbi).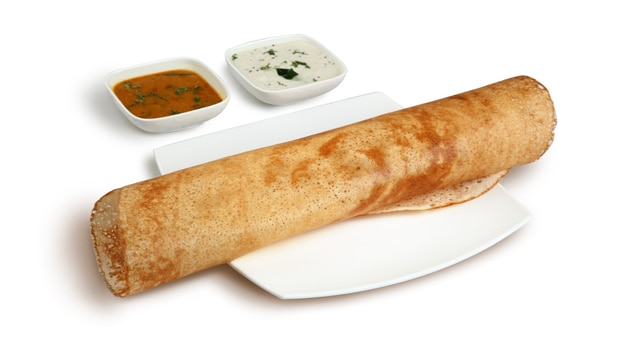 No more boring vrat ka khaana filled with oil.
For all the spice lovers! A crisp dosa lathered with a fiery red chutney and stuffed with a masala aloo filling.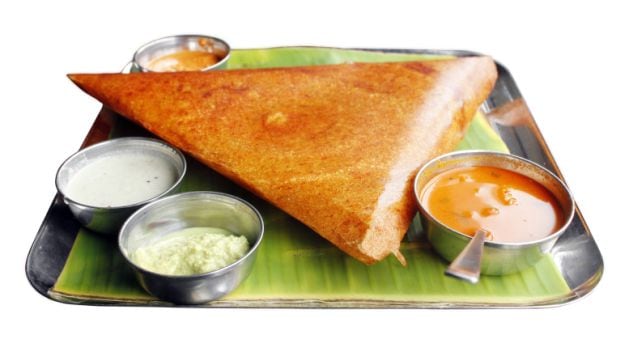 We are sure you are going to love this list of recipes as much as we enjoyed it. Do let us know which one topped your list.