An indispensable South Indian classic, dosa is ubiquitous in India. Just a bite of those thin, wafer-like crepes loaded with flavouful masalas transports you to heaven. Did you know that the 'dosa' is listed on the World's 50 most Delicious Foods? It also comes under the list of top ten Tasty Foods of the world and we are not complaining. And once you will try one of these creative and delicious dosa recipes, you'll vouch for the rankings as well.

For those who don't know, dosas are a typical South Indian staple consisting of crepes made from fermented rice and lentils, accompanied with sides such as sambar (a tangy lentil soup with vegetables) and various kinds of chutney (coconut, tomato, tamarind, mint).

The beauty about a dosa is that it is such a versatile dish. You can change the contents, the condiments as well as the base flour from which it is made, and it can give any fast food a run for its money. Here are our 10 best-loved dosa recipes, each one with its own twist. Try these and you will most definitely join the Dosa Fan Club.

1.

2.

Pesarattu (Green Gram Dosa)Recipe by Chef Niru Gupta

Begin your day on a nutritious note with this authentic recipe from

Andhra Pradesh

. Green is the way to go as this dosa is made with goodness of green gram.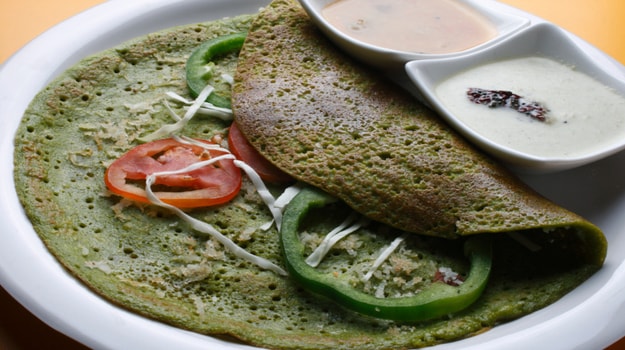 3.
Rava Dosa
Recipe by Chef Niru Gupta
Another popular breakfast dish from down South. These wafer thin dosas made with
semolina or sooji
are a favorite for many!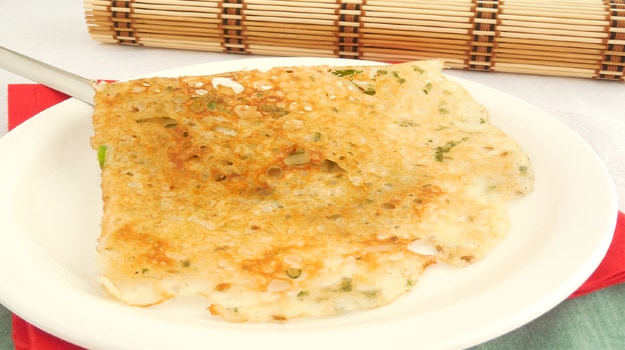 4.
Ragi Wheat Dosa
Recipe by Chef Niru Gupta
A good-for-you dosa recipe with
ragi flour
. This one's a great option for those looking to rake in their daily dose of
calcium.
5.
Mini Soya Dosa
Recipe by Chef Aditya Bal & Devanshi
A dosa recipe tweaked to suit your diet plans. This one's a perfect energizer brimming with the goodness of soy milk and whole wheat flour. Indulge for that extra dose of fiber and to keep your untimely cravings in place.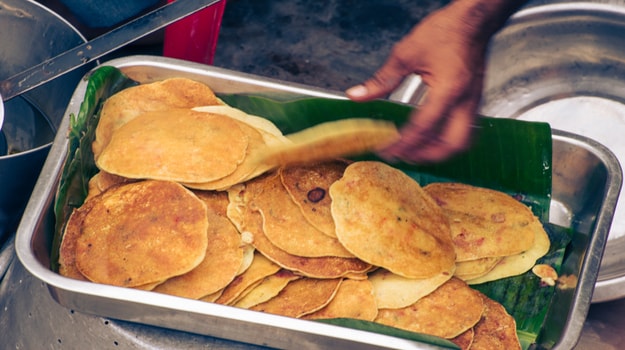 6.
Masala Dosa
Recipe by Chef Niru Gupta
The king of all dosas! Listed as one of the world's most delicious foods, a masala dosa never fails to impress! Re-create this classic at home.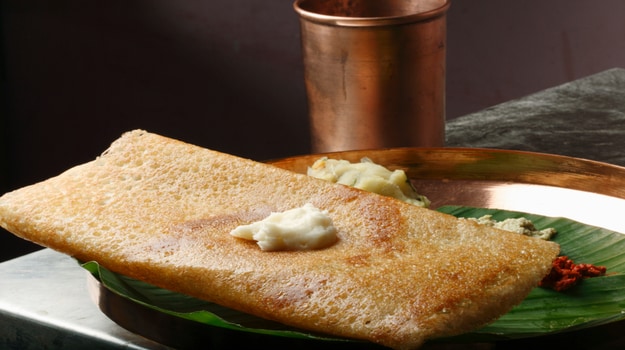 7.
Onion Rava Dosa
Recipe by Chef Niru Gupta
A
dosa
recipe with a delectable crisp. A variation of the
rava dosa
topped with an onion-green chilly mixture.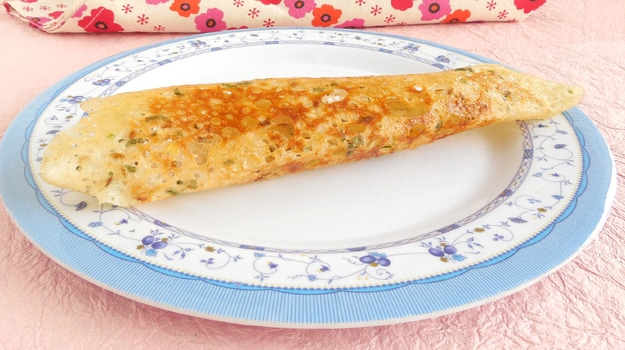 8.
Cheese Chilli Dosa
Recipe by Chef Kuldeep Panchal
Someone rightly said that the secret ingredient that makes any dish happening is always
cheese
! A fusion of desi textures with western flavours.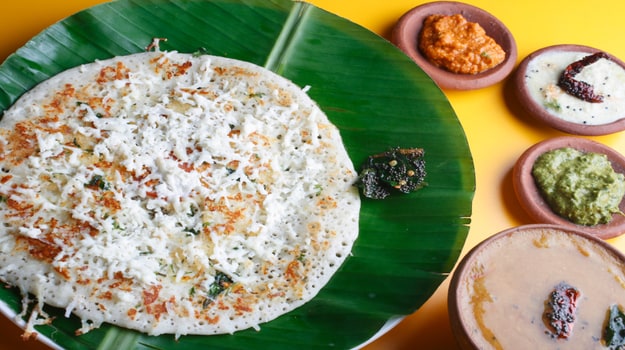 9.
Kuttu Ka Dosa
Recipe by Chef Gunjan Goela
With a recipe like this you can splendidly feast while fasting! A recipe that suits your fasting regime, this one is made with
buckwheat flour (kuttu)
and colocasia (arbi).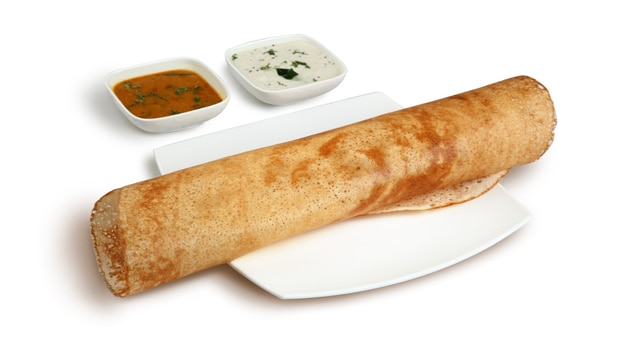 10.
Mysore Masala Dosa
Recipe by Chef Niru Gupta
For all the spice lovers! A crisp dosa lathered with a fiery red chutney and stuffed with a masala
aloo
filling.