'Amaranthus'
comes from the Greek word for non-wilting or non-fading. It's a perennial plant and hence the name. But for anyone interested in linguistics and in particular the Indo-Aryan languages, the taxonomy is even more interesting. Amaranthus may well be translated into "amar" in Hindi, with its Sanskrit roots, that which does not die or literally fade/wilt. The name is significant for a species which is now being regarded as the new superfood - an enhancer of life and health.
The rise of amaranth to modern food stardom can of course be directly attributed to its gluten-free status. It has so many of the positive benefits of grains without really being a grain. And its nutritive benefits are off the charts. It has higher mineral content - calcium, iron, phosphorus and most importantly manganese than most other vegetables; more protein per cup than oats, important amino acids, more digestible proteins than wheat, more fiber and less carbs. Who wouldn't want to latch on to this trending superfood then?
Except that in India (as also in other parts of the world, including Peru, its biggest producer) amaranth is hardly a new or "trendy" food. It has been traditionally used both as a faux grain and as a leafy vegetable taking care of nutritional needs of the common man for thousands of years.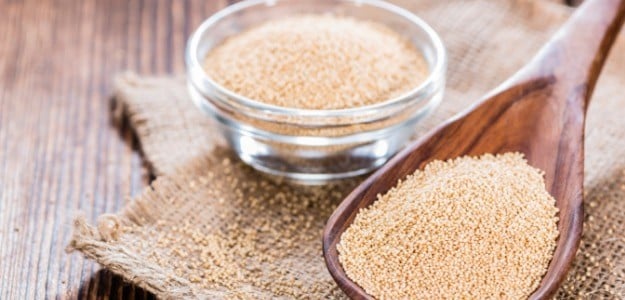 Amaranth or Ramdana - Nutritious Treats
While many of us may have forgotten to use the vegetable in our kitchens even as we go seeking it out in fancy restaurants, it is still not uncommon to see this trending superfood on the streets and bazaars. In northern India - Delhi, UP and Bihar, for instance, early winter sees the arrival of Ramdana Pattis and Ladoos. Amaranth seeds are commonly known as 'ramdana' in Hindi. You can find these treats with most roasted groundnut peddlers who take their carts full of evening snacks from one locality to another. The Ramdana Pattis and Ladoos are stacked alongside those made from puffed rice as also groundnut Chikkis. All are instant sources of energy; all are cooked almost identically with sugar or jaggery. The ramdana sweets are, however, the lightest and the most nutritive.
Because amaranth/ramdana is not a grain, it is often used as a ritualistic food for fasting in Hindu traditions. This ritualistic use is similar to old South American traditions too. Food traditions across the world, in fact, often exhibit great and startling similarities. In Mexico, skulls made in the same way as the ramdana cakes-with sugar-are meant as ritualistic foods to honour the dead.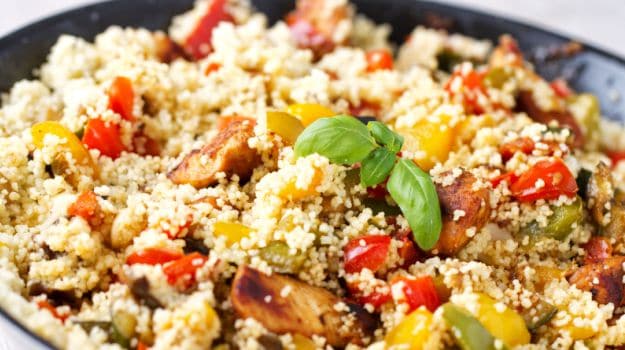 How to Use Amaranth
You can of course buy amaranth seeds off the shelves in speciality stores. Cook them the way you would cook rice, drain the water out and saute with seasonal vegetables. You could toast them lightly and add to your salads and stir fries, or grind them to a flour that can be used to thicken sauces and as an additive to wheat flour to make nutritious
rotis
. You can also use it to make a wholesome porridge for
breakfast
or as an alternative to quinoa. Coming to desserts, it can be used to make puddings or to bake muffins and cookies. Roasted amaranth or puffs make a delicious and healthy snack.
A much more interesting way of using the plant is, however, to eat the leaves. Called 'chaulai' in Hindi and available all through the winter months in northern India, this is a local green that has been traditionally used in our homes. You can stir fry it with chillies and garlic and eat it as a light and nutritive main course; or layer it in sandwiches and even make soups out of it like the Chinese do. In fact, the saag or green leaves are common to the food traditions of almost the entire country. In Kerala, Cheera Thoran is amaranth leaves stir fried with spices and red chillies; in Andhra, the leaves are added to a dal to make the delicious Thotakura Pappu and so on.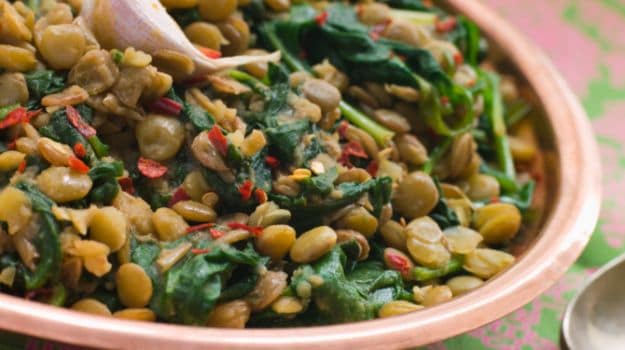 Amaranthus has more than 60 species of plants within its fold. In Asia and other parts of the world, primarily four are cultivated and used as food. Chaulai aside, bathua, another winter green that would grow wild in older times in north India, also belongs to the same family. Rich in iron and calcium, and low on fat, bathua can be a delicious addition to your table. Most Punjabi families add a little bit of this saag to mustard greens when making Sarson ka Saag. You could add it as a creamy paste to yoghurt for a raita and stuff it into paranthas.
But in UP, particularly in families such as mine, it made for a delicacy in its own right. A kilo of finely chopped bathua leaves would be slow cooked in oil, garlic and spices so that it's reduced to just about a quarter of a kilo! The slow cooking concentrates the flavours and the bathua on the dining table would be carefully portioned out to all the contenders for its charm.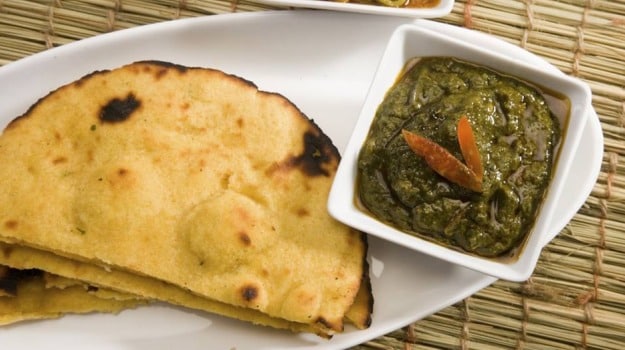 About the Author:
Anoothi Vishal is a columnist and writes on food for The Economic Times and NDTV Food, and runs the blog amoveablefeast.in. She tracks the business of restaurants and cuisine trends and also researches and writes on food history and the cultural links between cuisines. Anoothi's work with community-based cuisines led her to set up The Great Delhi Pop-Up three years ago, under which she promotes heritage, regional and community-based cuisines as well as researched and non-restaurantised food concepts. She has also been instrumental in reviving her own community's Kayastha cuisine, a blend of Indo-Islamic traditions, which she cooks with her family and has taken across India to a diverse audience.
Disclaimer:
The opinions expressed within this article are the personal opinions of the author. NDTV is not responsible for the accuracy, completeness, suitability, or validity of any information on this article. All information is provided on an as-is basis. The information, facts or opinions appearing in the article do not reflect the views of NDTV and NDTV does not assume any responsibility or liability for the same.