Spinach, or palak, has never been on my list of favourites. As a child, the best part of my day would be to come back from school and run straight into the kitchen to find some of my best loved dishes cooked for lunch. But then, there were days when I would uncover the the serving bowl to find palak saag staring back at me. I detested it; I remember swallowing mouthfuls of it in helplessness. I don't attempt here the brutal massacre of the gastronomic brilliance that spinach is capable of. On the contrary, I am trying to draw your attention to the fact that monotony kills the many opportunities of using an ingredient to the fullest. Most regular ingredients - by regular I mean, widely available and most consumed ones - are cooked the same way again and again and again to an extent that almost everyone - save the adamant cook probably - gets bored of it. Spinach is a wonderful ingredient to cook with. It is great for health, full of flavour and can add so much drama and colour to your plate. Our spinach recipes come with a dash of culinary innovation and experimentation.


This article aims at unveiling a world of mouthwatering delicacies that are spinach-centered and make it the undisputed hero on your dinner table like Spinach Pancake, Spinach and Ricotta Ravioli, Spanakopita and Chicken Breast Stuffed with Spinach and many more with key ingredients and how to make process. But before we go ahead and let you master the tricks of the trade, here's why you should be including spinach in your regular diet.
Health Benefits of Spinach

Low in fat, aids in weight loss


Low in cholesterol


Rich in dietary fibre


Rich in magnesium, Vitamin A, C, E, K, calcium, iron, folic acid, potassium and thiamin


Improves blood quality


Good for bone health


Facilitates proper functioning of red blood cells in body


Good for hair, eyes and skin


How to Buy and Store Spinach
Opt for the bright green leaves that look crisp and fresh. Avoid any discoloration, blemishes or bruises. Look out for pest, insect or worm infestation. Store them packed loosely in a plastic bag in the refrigerator. Wash the veggie only before cooking, storing washed spinach will cause it to spoil due to excess moisture. Also, note that spinach has lot of water content, hence cooking it will reduce its size. The best way to enjoy spinach without draining out its nutrients is to saute, stir fry or steam it.


Noted all of the above? Then put on your aprons and cook something delicious with those bright green leaves tonight, we've got you plenty of options from all across the globe.

The best way to enjoy spinach without draining out its nutrients is to saute, stir fry or steam it. Image credits: iStock
Here Are Best 15 Spinach Recipes, Or Palak Recipes, For You To Try:
Enjoy a smoky flavour loaded with crunch. Spinach leaves cooked crispy and teamed with fresh red chillies.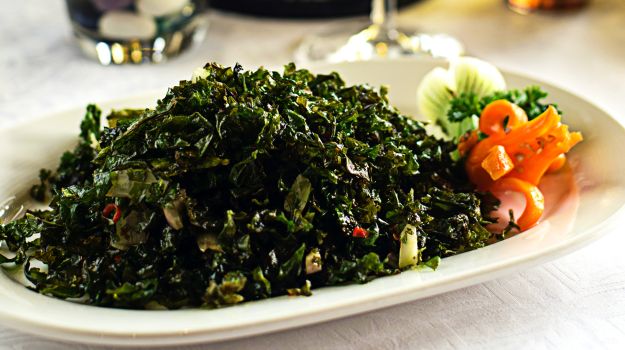 Pair this recipe with a healthy juice and your morning or evening healthful snack. Image credits: iStock
Cook up a wholesome wholewheat pancake stuffed with the goodness of cheese and mushrooms.
Invite your friends over your place and treat them with these yummy delights along with mixed-fruit juice.
Tender ricotta ravioli stuffed with spinach.
Serve with a simple sauce or just toss in olive oil and garlic so as not to overwhelm the spinach and cheese flavor of the pasta. Image credits: iStock
Greek ambassador's wife, Athena Economides cooks up an authentic spinach pie called Spanakopita.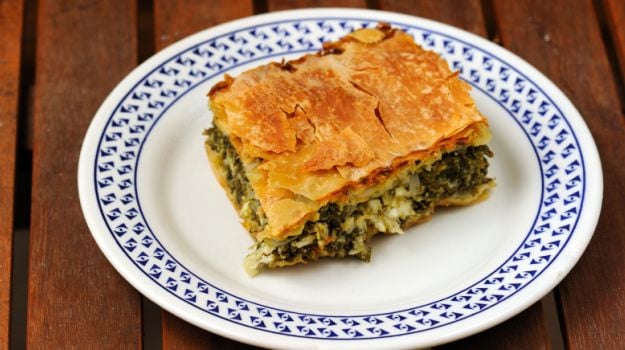 A perfect snack that your kids will love from moon to back. Image credits: iStock
Sesame coated tuna fillets served with avocado, spinach with a zingy dressing.
An interesting mix of tuna, spinach and avocado. Image credits: iStock
Presenting, a hearty combination of mushrooms, cheese and cannelloni shells.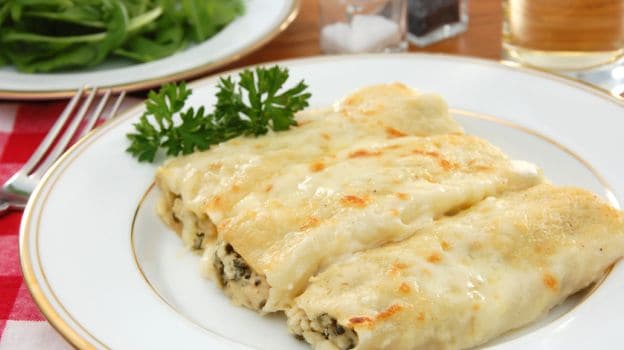 Looking for a healthy meal before you kick-start your day? Look no further, try spinach and mushroom cannalloni. Image credits: iStock
Chef Ritu Dalmia cooks up a stellar delicacy. Chicken stuffed with cooked spinach and onion and served with a wine, peppercorn and saffron sauce.
This recipe can act as an amazing side dish for your next party.
Chef Niru Gupta shares the trick to cook the perfect vegetarian roulade. Here you have cottage cheese stuffed with spinach and baked piping hot.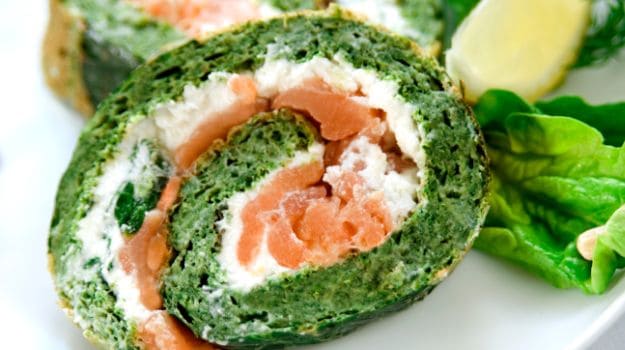 Sudden get together plans at home? Fret not, impress your guests with this interesting spinach dish. Image credits: iStock
A smooth spinach bake topped with a rich and cheesy mushroom-cheese sauce. A hot and hearty meal.
Surprise your kids with this healthy spinach recipe that will add up to their daily nutritional value.
Here's the good old spinach soup with the interesting twist of spicy chickpeas.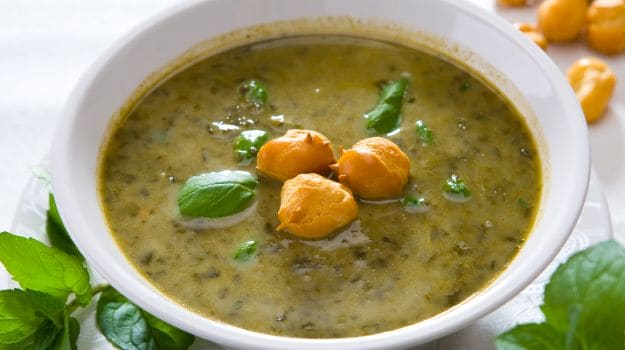 Pair this dish with butter or garlic naan for a healthy, lavish dinner. Image credits: iStock
Cottage cheese bits in warm pureed spinach curry makes for this delicious dish called Palak Paneer.
One of the most popular North Indian dish that goes well with just anything from roti, naan or parantha to even rice. Image credits: iStock
This raita bowl is a very refreshing yogurt based dish made with cucumber and spinach. Serve it with your regular meals to add some flavours.
Here are two most boring 'super-foods' meeting to create a super delicious healthy meal! Oats and Spinach soup with a dash of clove and a hint of garlic is a must-try!


A delicious and nutritious sandwich made with nutritious whole wheat bread and flavoured with spinach, making it extra nutritious and healthy.


This creamy spinach curry is full of immunity boosting vegetables. It is spiced with cumin powder, coriander powder, Kashmiri chilli powder and loaded with vegetables like bell pepper, broccoli, mushrooms, sweet potatoes.


Try these yummy spinach recipes at home and share your experience in the comments section
below.