Say bajra and everyone seems to know of it. There's a nod among all, a sense of awareness of the subject in question. But then if you ask, how many have actually tried cooking with it, you probably won't see any hands go up. Why does this ancient grain get such a cold shoulder?

The first time I tasted bajra was many years ago during a trip to Rajasthan, where the family we were staying with had served bajra rotis to us during lunch along with a range of dishes made from local indigenous produce. The small rotis had a peculiar colour, were dense as compared to whole wheat rotis, and just two of them were enough to fill us up. Doused in desi ghee, they had actually tasted delicious along with the maseledar subzis and rich curries. It left a pretty good impression. One would have assumed that post our delightful bajra experience we would be including it in our daily diets hence forth. But strangely, it never made it to our kitchen.

For years, in North and West India, it has been customary to stock up on bajra during cooler seasons and make a few food items such as rotis for the much needed energy boost. But in the urban scenario, this old practice was almost forgotten. Now, thankfully, with the global trend of eating healthy foods and sourcing ancient grains, bajra or pearl millet has resurfaced in the category of wholesome flours. Try bringing home a packet, and for all you know, it may actually become your favourite.

(Kitchen Basics 101: How to Cook with Jowar Flour)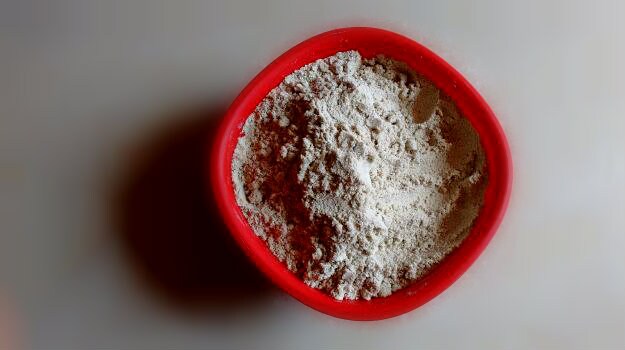 What's So Great about Bajra?

Bajra is a type of millet, and as such it has high fiber content. The best part is that it is gluten-free, which is an important parameter these days as there are plenty of people who are allergic to gluten and a considerable lot who choose to steer away from it. Bajra is often recommended to diabetics as it is known to aid in maintaining blood sugar level.

It is also known to contain many essential amino acids, vitamins and minerals that contribute to regulating blood pressure and heart health. Since it is easy to digest, it helps in many gastrointestinal related issues and weight loss too. Besides these, bajra is an instant energy booster, giving you the much needed strength to go about the day.

(10 Best Gluten Free Recipes)

What's Bajra Like?

Similar to wholewheat flour, bajra is slighty coarse in terms of texture and has an almost greenish tinge. It is readily available in the markets, especially in health food stores. While preparing rotis, it is often mixed with atta, which makes it easier to roll out the dough, making them lighter. Rotis with 100% bajra can also be made, but it requires some effort. Traditionally, the dough is flattened using the palm of the hands to shape them into rotis before tossing them onto the hot tawa.

(Kitchen Basics 101: How to Cook with Ragi Flour)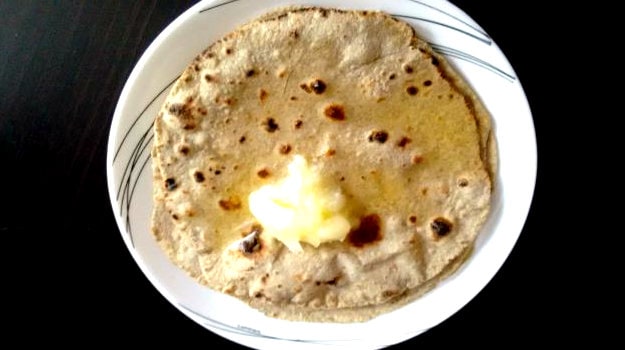 Bajra can be used like common flours to make a range of dishes such as cakes, crepes, wraps, tarts, thepla, and khichdi, among others. But, since it lacks gluten, you need to be a little careful about how you use it in your cooking. Keep in mind that it will require certain binding agents to bring your dish together. You could therefore mix it with other flours, eggs, yoghurt, pulses, etc. I personally feel that mixing it with other flours makes better dishes with balanced flavours or else it tends to be too coarse on its own.

I tried making a carrot cake using bajra and wheat flour, and the result was splendid. The cake was moist, and the spicy notes of cinnamon and ginger worked wonders to enhance the overall taste. Try making it during winters when red carrots are available in the markets, and it will definitely prove to be a delightful tea-time treat. Next up, was a fruit tart. The dough making process took a little time, but the final outcome was great. Use little muffin moulds to make them and you wouldn't have much trouble. Then fill them up with whatever pleases you – cream cheese or vanilla custard, and top it with fruits like strawberries, cherries, or slices of kiwi, mangoes, oranges, etc. Once we got the tart base right, we also tried making mini Quiche Lorraines, and they were delicious!

For some more savoury treats, we tried to make a wholesome wrap for lunch. Here, we mixed in wheat flour along with bajra to make the dough, and for the filling, used a mix of lettuce, sliced carrots, bell peppers, tomatoes and grilled chicken, doused with mustard and a little mayonnaise. And for breakfast, we even tried using bajra to make crepes! You have got to try it.

Come to think of it, if you really want to include this healthy flour in your daily diet, there are plenty of interesting and delicious ways to do so. Just go all out and experiment. But if you are looking for some inspiration, here are some easy recipes to get you started –

1. Bajra Carrot Cake with Cream Cheese Frosting

This classic gets a new makeover with bajra. With notes of ginger and cinnamon, and loaded with walnuts, it is a perfect treat for chilly afternoons.

For the recipe, click here.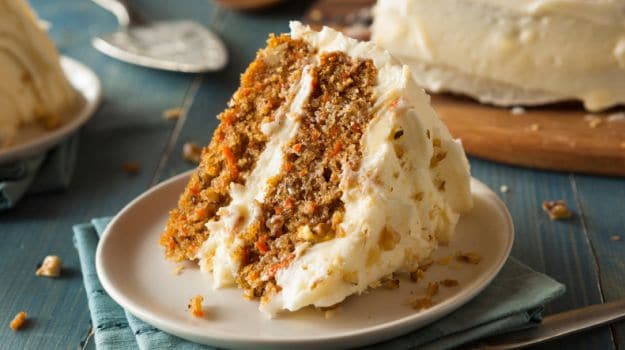 2. Bajra Tartlets with Fruit Custard

These pretty little tartlets come with the goodness of bajra. You can fill them up with any creamy delight of your choice, such as cream cheese. Top them up with fruits and serve them as tea-time treats.

For the recipe, click here.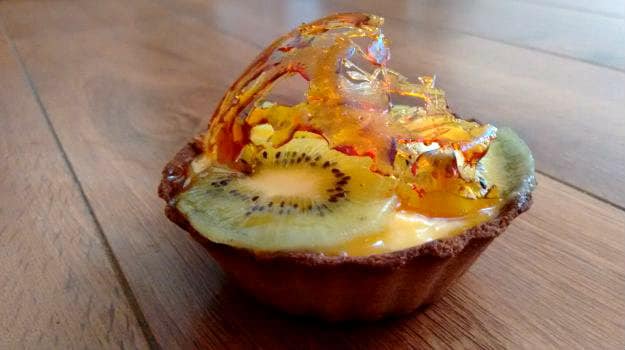 3. Bajra Crepe with Chocolate Sauce

Nothing like a wholesome breakfast! Mix in some bajra flour in your crepe and savour it with chocolate sauce and fresh strawberries. Or just drizzle some honey on top.

For the recipe, click here.