Popularly known as kutta ka atta in India, buckwheat makes a significant appearance on the Indian dining table during Navratri, when a lot of people, especially in North India, stray away from cereal grains such as wheat and rice for those nine days. So yes, it is not a member of the grass family and instead falls under the category of pseudo-cereals because it is actually a fruit seed. The buckwheat plant is a short-season crop and often grown as a reliable, second crop. The seeds are ground into flour which is then used to make a number of delicacies.Buckwheat features not just in India but across the globe as well. In India, we have Kuttu ki Puri or Kuttu Pakoras; in Japan and Korea, it is commonly used to make noodles like soba and guksu; and the Russians use it to make a breakfast favourite called blini, which is similar to crepes and usually topped with crème fraiche, smoked salmon or roe, and garnished with a sprig of dill. The Europeans also use it to make pancakes, crepes and breads.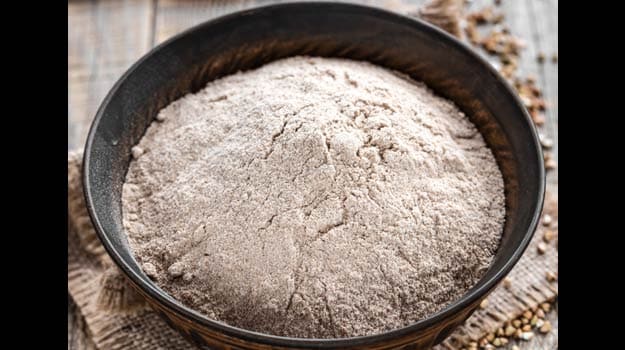 Getting to Know BuckwheatUnlike wheat, buckwheat is gluten free and has a more rustic, earthy flavour to it. When made into pancakes, puris and the like, it gives a slight brownish tinge to the dishes. Because it lacks gluten, handling the flour is not an easy task. For first timers, it could be quite testing. But start experimenting in the kitchen and get a hang of it and you are sure to develop a fondness for this ancient grain.
What's more? Buckwheat is considered to be a superfood because it is loaded with health benefiting properties. It contains high amount of fiber, and therefore is a great source of energy. Many studies have found that a diet rich in buckwheat can help maintain
blood pressure
, blood sugar and cholesterol in the long run. Buckwheat is packed with great amount of phytonutrients that help fight against free radicals with their
antioxidant properties
. It is also rich in protein, minerals such as magnesium, iron and calcium, and vitamin C that collectively work to improving blood circulation, the supply of nutrients to all parts of the body, and the functioning of various enzymes.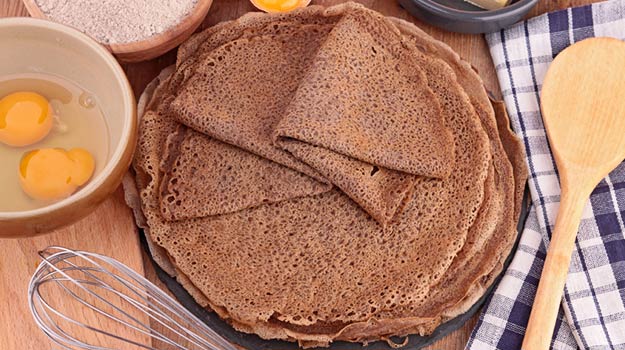 Cooking with BuckwheatBuckwheat is not a common grain in the north-eastern part of India and buckwheat flour is hence, quite uncommon. This is why I discovered it much later during a visit to an aunt's place in Delhi during Navratri. You will find it in northern, western and central India. Kuttu Paratha, as she had introduced it, was really different from the usual wheat-based Indian breads that I was accustomed to, and in a good way because I really enjoyed the taste. My aunt had explained in detail how she had used boiled water-chestnut along with the buckwheat flour to form a soft dough, which she had then rolled into parathas and cooked them on a non-stick pan along with ghee. The parathas were soft, almost pancake-like and quickly melted in the mouth.Later on, I came across a few other Indian preparations made with buckwheat – puris, pakodas and even dosas. I learned that because of the lack of gluten, most home chefs in India mix the buckwheat flour with water chestnut, which works as a binding agent to make the flour come together in the various dishes. On its own, it tends to be very crumbly in nature. However, there are also instances wherein certain cultures use 100% buckwheat to make their dishes, such as the Chinese, Tibetans, Japanese and Koreans. Those special noodles require great amount of skill and there are specific equipment and techniques to getting the process right.When I got home a packet of the flour to experiment with, I decided to attempt making the popular Japanese soba noodles. In Japan, there are master chefs designated to only making soba noodles and the process is almost an artform. It is said that the noodles should be made fresh and consumed immediately for maximum flavour. I decided to stir away from the 100% buckwheat recipe and instead opted for the 8:2 recipe. So if you have a measuring cup, take 8 parts buckwheat flour and two parts wheat flour, and knead it into a dough using 4 parts boiling hot water, a little at a time. Then roll out the dough, cut it into thin strips, and cook in a pan of boiling water for two minutes. To serve, stir-fry the noodles with some veggies along with teriyaki sauce or dunk them in dashi for a wholesome meal.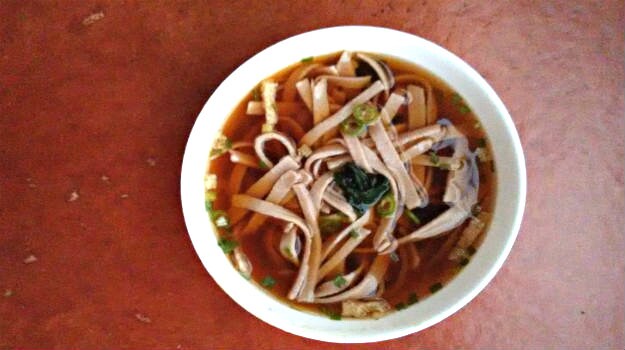 Moving on to baking, I tried to make a decadent chocolate brownie loaded with chopped nuts and cacao nibs. Here I used 100% buckwheat flour and the result was delicious! The brownie was gooey on the inside and crumbly on the surface. If you are new to buckwheat, still getting used to the taste or would like to include it gradually into your daily diet, try mixing it with other flours to make a number of delicious items like cakes, pancakes, crepes, breads, tarts, etc. Along the course of time, you can accordingly play around with the measures to suit your taste.I mixed it with whole wheat flour to make the Russian blini as a surprise breakfast treat for my family, and it turned out great! But you need to plan this recipe in advance for the yeast to work its magic. Top it with crème fraiche, caviar or smoked salmon, or go veggie with mushrooms and microgreens for a scrumptious treat. There's so much you can do!
So go on, bring home a pack and start cooking! For a kickstart, here are our favourite buckwheat recipes:

Giving a healthy spin to pancakes, this recipe calls for buckwheat flour. Top them up with whipped cream and berries, or marmalade for a delicious breakfast treat.For the recipe, click here.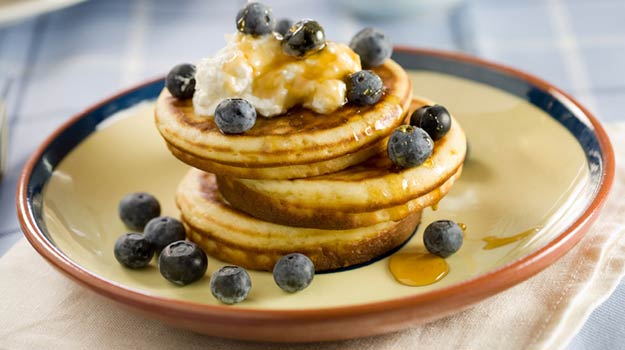 Easy to make, these noodles taste delicious when stir-fried with teriyaki sauce. Throw in some veggies like mushrooms and carrots, caramalised pork strips (if you like) or just dunk them in dashi.For the recipe, click here.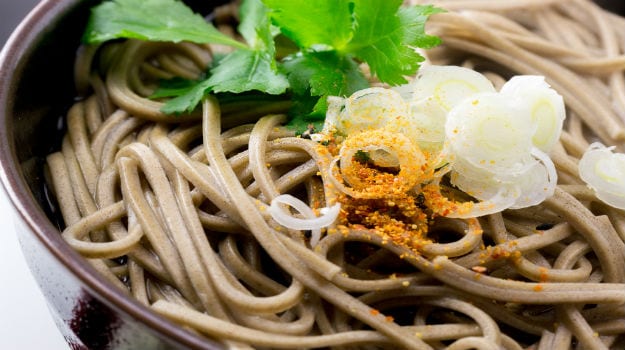 Nothing like kick starting the day with a delicious breakfast treat. This traditional Russian dish is made using buckwheat. You can top it with cream and smoked salmon and finish with dill or microgreens.For the recipe, click here.

Who can deny a decadent piece of dark chocolate brownie? This one is made with buckwheat flour and loaded with walnuts and cacao nibs. Bet you won't be able to tell the difference!For the recipe, click here.