Imagine yourself digging into a slice of freshly baked flatbread filled with all things nice and warm and topped with your favorite
veggies
or meats! Can you resist the taste of
pizza
anymore? That's what a good pizza does to you! Pizza, widely famous and one of the most exotic
fast food
dishes is enjoyed by all age groups worldwide. The origins of this yeast-based flatbread topped with considerate amount of
cheese
and other toppings, famously known as pizza, holds a hazy past. While the common belief says pizza originated in Italy, some common stories go back to the Greeks, Romans and Egyptians cooking flat
bread
in mud ovens. Cheap, filling and easy to make, the ancient Greeks were known to cover their flatbreads with herbs, dates and oil. Tomatoes were not yet discovered at this time.
The Story Unfolded - Pizza Margherita
Pizza became a popular staple diet for the inhabitants in Neopolis, a Greek settlement that later became Naples. In the 18th century, pizza found its way to Naples, a thriving waterfront city inhabited mostly by working classes who lived in tiny homes. The workers consumed quick and inexpensive food, which included flat breads with various toppings sold by street vendors and small-sized restaurants. Little did they know that this flatbread would become a rage in the future.During 1800s, King Umberto I and Queen Margherita took a tour of their Italian kingdom. It is believed that Raffaele Esposito, a local pizza maker, was called to make the first modern pizza with tomato, cheese and various toppings and seasonings especially for the king and queen. Queen Margherita happened to love the taste of pizza with
mozzarella cheese
, tomatoes and basil leaves (representing the colors of the Italian flag), so much so that Esposito named this particular combination of toppings Pizza Margherita, which has now become a popular pizza around the globe. It was the queen who insisted upon tasting these 'peasant breads' that had made Naples a famous place. Eventually, pizza became one of the favorite dishes for the queen making her even more popular amongst the citizens. Pizza Margherita was just the beginning. Today, the humble pizza is available in so many varieties, flavours and sizes that it's hard to list them out. Thankfully, there's one for every kind of palate.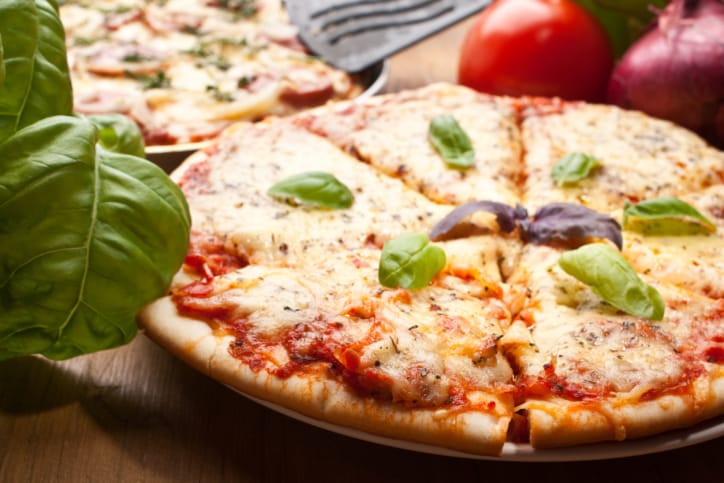 The Story After
Pizza eventually made its way to Spain, England, France and the US through Italian immigrants.
It became popular in the USA only during World War II, where Americans got a taste of this exotic ethnic dish. It was now no longer seen as an 'ethnic treat', instead was soon identified as a fast and fun food. Eventually, many variations were introduced in America post the war. The first pizzeria was founded by Gennaro Lombardi in the year 1905 in Manhattan, New York and was termed as Lombardi's. The pizzeria is presently located in the little Italy section in Manhattan. It is believed to keep the taste and feel of the Italian delicacy intact by offering its beautiful, smoky-crusted coal oven baked pizza, topped with San Marzano tomato sauce, basil leaves, fresh mozzarella cheese keeping the locals wanting to come back.
The Other 'True' Pizza - Marinara
While Pizza Margherita was known as one of the oldest pizzas invented, marinara was the 'true' pizza of olden times. The pizza with topping of tomato, garlic,
oregano
and extra virgin olive oil was invented after the Spaniards introduced tomatoes to Europeans. Marinara Pizza is known to be prepared by 'La Marinara', the seaman's wife, for her sea faring husband. The marinara sauce is believed to be coined from the term 'mariner's sauce'. Prepared with tomatoes, it was easy to make, was flavorsome and wouldn't spoil even after many days.Read also : (
10 Best Pizza Recipes
)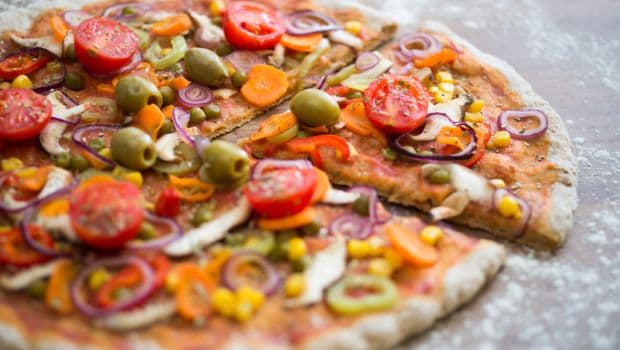 You will agree that our love for pizza can never die especially when it has evolved with so many variations and flavors with time. Nowadays, it is not very difficult to find pizzas, as they are being prepared everywhere. You can easily spot a pizza parlor making some fresh ones, a street vendor showing off his pizza making skills and so much more. From a fast food chain to a fancy restaurant, you may get these flatbreads handy. No wonder this Greek cum Italian delight has become a favorite
snack
for the rest of the world.