Teej is one of the most widely celebrated festivals across the subcontinent. Women in Rajasthan, Jharkhand, Bihar, Uttar Pradesh, Madhya Pradesh, Chhattisgarh and Maharashtra especially celebrate the festival with much fervour in order to pray for the well-being of their beloved consorts. It is observed on the third day of Shukla Paksha (fortnight) in the Hindu month of Bhadrapad. This year Hariyali Teej will be celebrated on 13th August, 2018. Goddess Parvati abstained from food and water and prayed for years to get Lord Shiva as her husband. Women all across the country, married and unmarried, celebrate and keep the ritualistic fasts just like Goddess Parvati did to either get loving spouses or a happy married life.
Women keep fasts throughout the day, and perform puja to please their beloved deity. They offer fresh fruits and green vegetables to the goddesses. There is a tradition of beautifully decorated coconut being passed around amongst female relatives. After a day long fast, women break their fast by eating only vegetarian dishes, like ghewar, rabdi, coconut water, jaggery, rice, dal, vegetable curry, etc.
Here are 8 dishes you can feast on right after you break your fast, before proceeding to the meal on Teej-
1. Malai Ghevar
Recipe by Ashish Deva
A Teej Staple, Ghevar is a round shaped Rajasthani sweet made in mass numbers during the festive season. The melt-in mouth malai topping takes the decadency level of the treat to an all-time high.
2.Apple Kheer
Recipe by Chef Aditya Bal
Which Indian festival has ever been complete without the festive favourite- kheer? Here, one of the most loved Indian dessert gets a fruity and nutty makeover.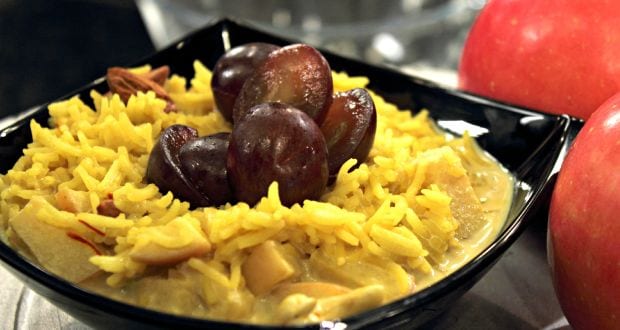 3. Kesari Jalebi Recipe
Recipe by Niru Gupta
The melt-in mouth Indian dessert, made with the essence of saffron. This rich and delightful dessert is a must-try.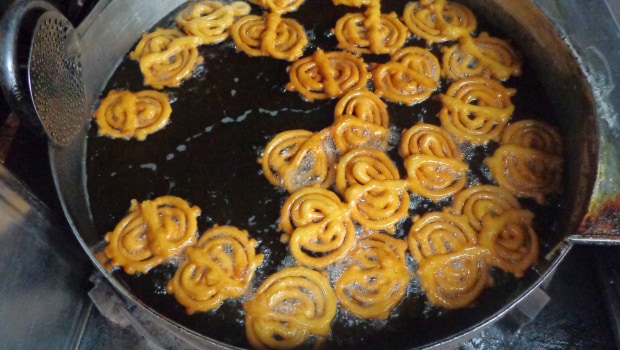 4.Malpua
Recipe by Niru Gupta
Malpua is a popular pancake-like dessert. The batter, made with flour and semolina, is pan-fried in desi ghee and soaked in saffron-scented sugar syrup. If you want a more authentic experience, then you can also deep-fry the batter.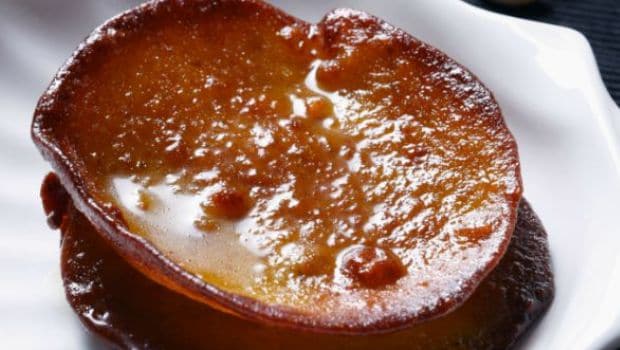 Step aside the regular Aloo-Samosa, and feast on these savoury and delicious moong-dal filled samosas this festive season.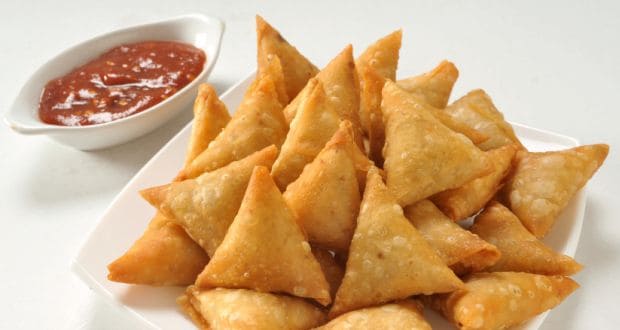 6. Hari Mirch Ke Pakode
Recipe By Nishtha Asrani
Crisp mirch pakodas stuffed with a potato filling. The crunchy snack from Rajasthan is an absolute delight for those who love food that makes their brow sweat.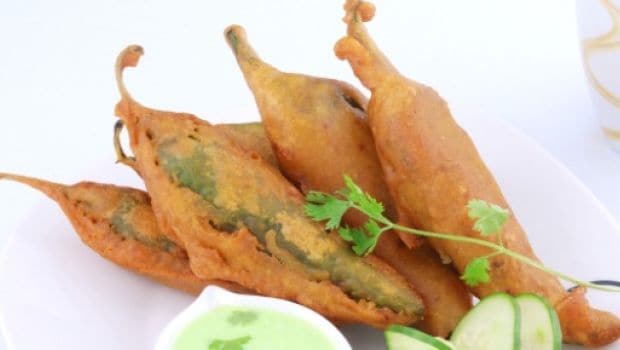 Kacche Kele ki Tikki is a popular snack from Uttar Pradesh . The crunchy delight is also suited for Navratri fasts.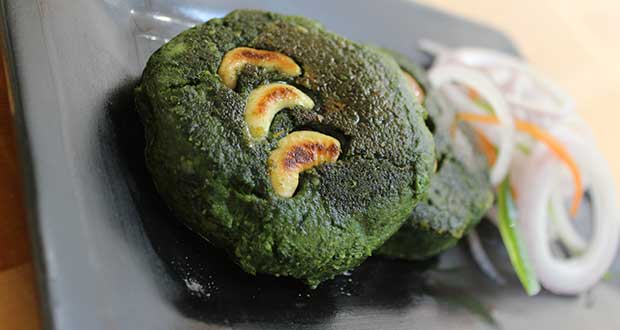 8. Ananas da Panna
Recipe By Chef Rajdeep Kapoor
The sweet and tangy pineapple panna is made with the goodness of fresh pineapple pulp blended with cumin powder, black salt and lime juice.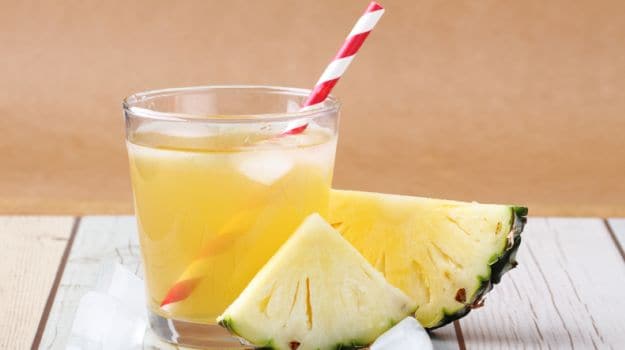 Hindus believe Teej is a festival that celebrates the reunion of Lord Shiva and Goddess Parvati. According to the scriptures, goddess Parvati observed a strict fast and took 108 births to attain Lord Shiva, women across India follow the same tradition by fasting. Happy Hartalika Teej 2018!