Turn Off the Heat: Explore the Exciting Side of Raw Foods
Plavaneeta Borah, NDTV | Updated: July 19, 2017 12:01 IST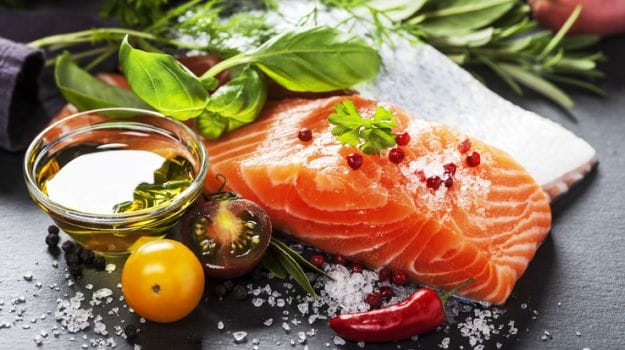 'Raw'—yes, it has a ring to it. The idea is somewhat thrilling as well, to get back to primal ways of life. But switching to raw food for good? Now, that would take some 'getting used to' for most of us. The question that is bound to cross everyone's mind is how can raw food ever match up to the feeling of complete satisfaction that arises from indulging in a plate of masterfully cooked food? Imagine a bowl of rich curry made by hours of cooking on the stove to develop the complex flavours, the crispy and crunchy treats made by deep-frying meat or veggies in hot oil, a perfectly seared steak, barbecued pork ribs or decadent chocolate cake freshly baked from the oven!

Food has evolved significantly from what our cave-dwelling ancestors knew of it, where foraging in the wild and being content with what Mother Nature provided for the day was good enough. Over the centuries, we have invented, reinvented and pushed boundaries beyond imaginable to bring a whole new meaning to the concept of food. Think sous-vide, flambéing, cryofiltration, spherification, deconstruction, and so many other culinary techniques that have been employed by master chefs across the globe in an attempt at redefining food and enhancing the dining experience.

So when the focus suddenly shifts to raw food, taking you million years back in time, and you hear researchers gush over the fact that it contributes significantly to a healthier way of living, then you can't help but sit up and lend an ear.
International Raw Food Day: 5 Common Raw Food Myths
Is Raw Food Really That Good?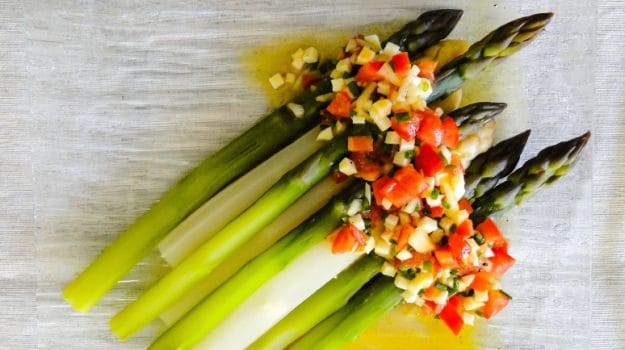 When it comes to the question of whether raw food is good for health or not, those in favour always refer to something called 'common sense'. Because the food is in the raw state therefore it is filled with enzymes and essential nutrients which otherwise get damaged during the process of cooking, and hence raw food is good for you. Moreover, it is a common practice followed by all other living organisms and is the natural way of being. And it is easier for our body to digest raw food. Some studies have shown that our body undergoes stress during the process of consuming food and produces a certain enzyme as a defense mechanism, but when we consume raw food, the said enzyme is absent.

Raw Food Versus Cooked Food: Which is the Key to a Healthy Diet?

Dr. Anju Sood, a Bengaluru-based nutritionist says, "Just eating raw food is not a right concept. I won't recommend anyone to follow the raw food diet. Raw food doesn't meet the energy quantum of our body, which requires high-carb foods in order to stay healthy and perform well."

Dr. Simran Saini, a nutritionist at Fortis Hospital, New Delhi says, "although consuming raw food such as sprouts, pulses, etc. is a healthier option than consuming cooked food, it is so for a shorter span of time. It will no doubt help in cleansing your body, flushing the toxins out and brining about weight loss; but, it has a darker side too. Our body is habitual of cooked food therefore overdoing this diet may lead to gastric problems. The body stops coping up with the large amounts of fibre that it intakes."

International Raw Food Day: What to Eat on a Raw Food Diet

The Fun Side of Raw Food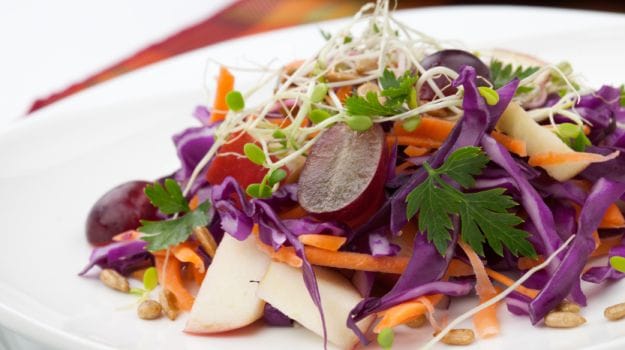 Just because it is uncooked food that doesn't necessarily mean that it needs to be boring. The interest in a certain diet stays alive only when you are open to experimenting with flavours and cooking techniques.

You can create sandwiches, pastas, pizzas, wraps and other favourite treats and all 100% raw by employing some smart techniques. Raw food mainly uses fruits, veggies, herbs, nuts, and seeds, and they provide ample opportunities to spruce up the cuisine.

The Nutty Affair: Which Nuts Should You Have Daily and How Many?

Frederic Patenaude, a raw food enthusiast and author of The Raw Secrets: the Raw Food Diet in the Real World states on his website, "On a raw food diet, variety is even more important because raw fruits and vegetables provide nutrients in a less concentrated, more diluted form. Thus, a certain vegetable may lack in many important nutrients, which are compensated by what other vegetables can provide."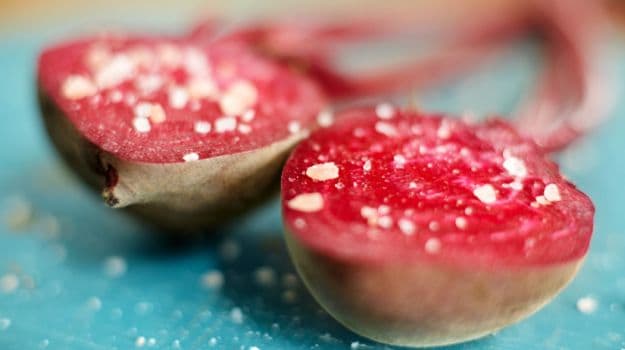 Some ideas to start with: "Take a nori sheet. Spread some mashed avocado on it or one tablespoon of tahini. Add grated courgettes and rinsed sprouts. Roll up and eat like a sandwich," advices Patenaude.

Chef Chad Sarno, a path breaker in raw food cuisine, who set out to inspire many to create innovative dishes using natural techniques, creates a stunning Beetroot Ravioli wherein he makes the cheese filling using cashew nuts and the pasta-like wrap with thinly sliced beetroots marinated in garlic oil; and the Garden Lasagne, where he uses zucchini, tomatoes and wild mushrooms to create the layers, and pine nut ricotta and smoke red and yellow pepper puree to spike up the flavours.

Russell James, a UK-based raw food chef, uses sun-dried tomatoes and sprouted buckwheat to make a raw bread, fennel and chia seeds to make crackers, and cashew nuts to make sour cream. He also makes a tempting ice cream with cashews, maca powder, almond milk and agave!

Superfood Alert: Meet Maca, the King of all Root Vegetables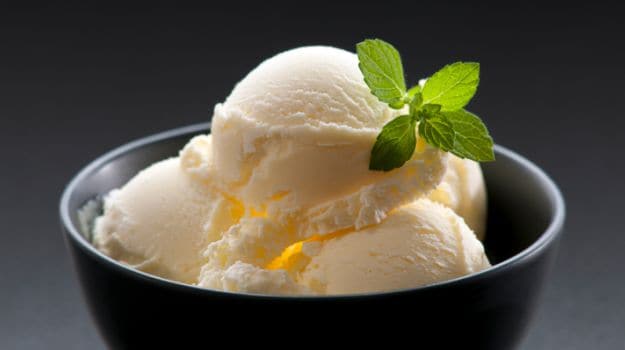 In India, Chef Gregory Bazire's Om Made Café offers a small section for raw foods on the menu of which I had tried the Raw Chocolate and Avocado Mousse out of curiosity while dining at their Bengaluru set-up. It was moist and incredibly decadent, and I still remember the sinful flavours!

So yes, beyond soups and salads, you can create pastas with beetroots, zucchinis, carrots and the like; make breads with chia, pumpkin and flax seeds; or churn out desserts with nut milks and extra virgin coconut oil – all without cooking the food! But you will need to invest in two important kitchen appliances – a high speed blender and a dehydrator (if you really want to go all out!).

Need for Seed: A Super Seed You Aren't Eating

For the not-so-daring home chefs, here are some basic yet exciting recipes to help you explore the raw side –

Strawberry and Guava Smoothie

Tabbouleh

Chilled Watermelon and Beet Soup

Apple and Celery Salad

Zucchini Hummus