Many of us mistake a weight loss diet to be bland, tasteless and predominantly boiled. These concerns arise from myths that suggest a total dependence on raw vegetables if you want to lose weight. Or, that you have to give up on anything tasty, especially your favourite foods like noodles and pizza. While it is advised to regulate the intake of fattening or high-carb dishes, you don't have to entirely give up on everything that you love. In fact, with the right choices and some dietary changes, you can continue to munch on many Indian snacks and dishes while successfully nailing your weight loss journey. Steamed dishes like dhokla and idli are some of the first names that come to our minds when we aim for a guilt-free indulgence. To add to this list, here are 5 other steamed dishes from throughout the country that are healthy, delicious and may fit right into your weight loss diet.


(Also read: How to Steam Vegetables the Right Way: 5 AmazingTricks)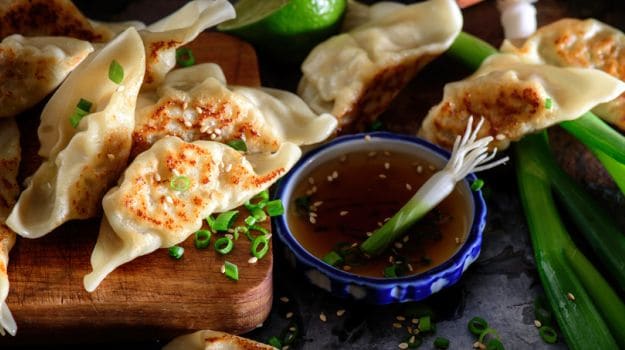 Steamed food can be healthy and delicious.
Weight Loss: 7 Steamed Indian Dishes For Guilt-Free Munching
1. Idli: (Most Famous)
Unlike most of our Indian snacks, these idlis are not fried in fattening oil or slathered with butter. Since the grease content in idli is so less, the calorie intake is also relatively low. This makes idli a better alternative than fried pakodas or samosas. Apart from this, since idli is fermented, it is easy to digest. Eating fermented food enables a better breakdown of minerals and vitamins in our body, which helps in digestion. Click here for the recipe.
2. Dhokla: (Most Recommended)
Dhokla is a steamed snack made with a besan batter. Steaming helps you save a great number of calories. Since it is not deep-fried, it is also low on cholesterol. The batter for this dhokla is made with chana dal, which is an excellent source of plant-based protein. In addition to chana dal, the batter also has yogurt, which is also a good source of protein and calcium. Click here for the classic recipe.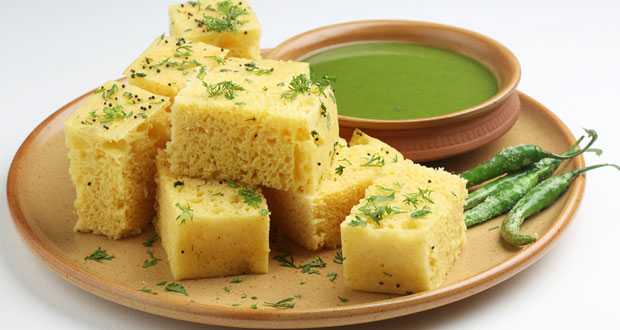 Dhokla is a famous Gujarati steamed dish.
3. Dal Farra:
A scrumptious North Indian dal dumpling that you must try, this dal farra can be enjoyed for lunch or a quick snack any day, or made on special occasions. These steamed dumplings have a punch of flavour to them, thanks to the delicious mix of dal that's used for the stuffing. Usually made with chana, urad and matar dal, the farra does great on both health and flavour quotient. Click here for the recipe.


(Also read: Steamed Snacks For Weight Loss: 4 Yummy Dishes You Would Love To Try!)
4. Uppu Urundai:
Uppu Urundai is a mildly-spiced steamed rice ball, tempered with mustard seeds, jeera seeds, chana and urad dal and curry leaves. Also called neer urundai, it is a fuss-free recipe that can be prepared in less than 30 minutes. You can enjoy uppu urundai as breakfast or for evening snacks. Click here for the recipe.
Uppu urundai is a delciosu steamed south Indian dish.
5. Siddu:
Siddu is a classic Himachali steamed bun that traditionally includes maida, yeast, ghee and salt for preparing the bread dough; however, you can replace the maida with atta for making it a bit healthier. Stuffed with different sweet or savoury fillings, Siddu can be enjoyed as breakfast or evening snack. This hot and steaming comforting bun is best paired with a cup of masala tea. Click here for the recipe.


6. Patholi:
Patholi is a steamed sweet dish that is made during festivals in Mangalore and its neighbouring areas. Turmeric leaf is a must-have in your pantry if you are trying to make authentic patholi. And, much like haldi powder, the leaf also adds several health benefitting properties to the recipe. It is made by spreading a sweet paste made out of rice, desiccated coconut, jaggery, and cardamom powder on the leaf. Click here for the recipe.


(Also read: Viral Video: Man Uses Iron To Steam Vegetables; His Grandma's Reaction Has The Internet In Splits)
7. Beans Kudumulu:
Kudumulu are Andhra-style steamed rice cakes that are similar to modak. These can be made sweet or savoury. These beans kudumulu are made of broad beans, rice flour and some simple tempered south Indian spices. These soft steamed cakes taste great with coconut chutney or garlic chutney. The Andhra-style kudumulu is a quick and healthy finger food that will be loved by kids and adults, alike. Here is the recipe.


There you go, 7 delicious Indian steamed snacks that you can munch on guilt-free.