In Hindu mythology, the
jamun
tree is the life force of our world. The Jambudvipa, according to Hinduism: An Alphabetical Guide is one of seven islands that form the world, so say the Puranas. "It has nine divisions," writes Roshen Dalal, author of the book, "of which Bharatvarsha (the early name of India) is said to be the best. Jambudvipa is named after the
jambu
(jamun) tree. In some accounts, a huge
jambu
tree is said to overshadow the whole continent." It is said that the
jambu
tree released nourishing fruit that was rich with life-giving
juices
.Elsewhere I read that when Lord Rama was exiled from Ayodhya, he lived on the jamun fruit. And that Lord Krishna's
beautiful skin
is likened to the colour of the jamun, which is why most Krishna temples sport a jamun tree or two in their compounds. "But," writes Ratna Rajaiah in How the Banana Goes to Heaven, "the jamun's most enduring association is with Lord Shiva." He is known as Jambunath or Jambukeswara and the Jambukeswara temple, built 1,800 years ago, still stands in Tiruchirapalli!The tree is even sacred to Buddhists who believe that it was under the jamun tree that Lord Buddha first started
meditating
.Mythology or not, the jamun is a most beloved tree of India. It is fairly hardy, grows tall and strong and hence gives magnificent shade even in the dry season, and
fruits
quite regularly. In Pradip Krishen's delightful
Trees of Delhi: A Field Guide
, he writes that it is "by far the most common avenue tree in Lutyens Delhi - planted along Tughlak, Rajaji, Tyagaraj, Motilal Nehru, Ferozeshah, Sunehri Bagh Roads, etc. The tallest jamun tree I've seen in Delhi is inside Qudsia Bagh." Of course, the book that I am quoting from was written ten years ago; I hope that beautiful tree in Qudsia Bagh still exists and hasn't been chopped down.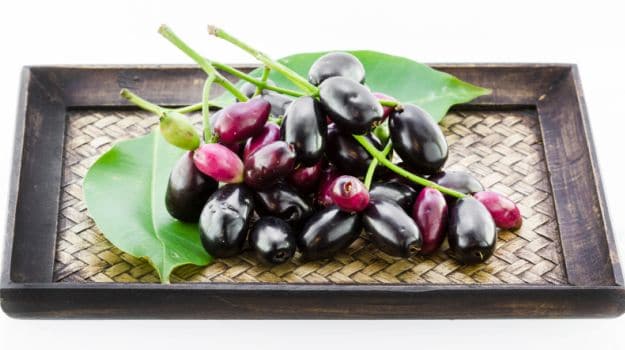 The Nutritious Fruit and Its Uses
The jamun is a tree with many uses. Not only is the fruit delicious, but it is said to be useful in the treatment of diabetes and to strengthen the teeth and gums. The bark is used to make a durable brown dye and its wood is especially popular for structures that remain underwater. In fact, one of a well-known Ayurvedic brand produces a jamun vinegar that is said to be useful in combating hyperglycaemia, diarrhoea, urine problems and digestive weakness.Another commercial brand makes a jamun ras that they claim is 100% natural and sugar free. I have come across jamun and karelajuice combination that is said to be extremely useful for keeping spiralling blood sugar levels in check. Last year, I even read about a Punjab University researcher who worked on a wine that utilised not just the fruit but also the stem and the seed to prepare a liquor that helped treat diabetes patients.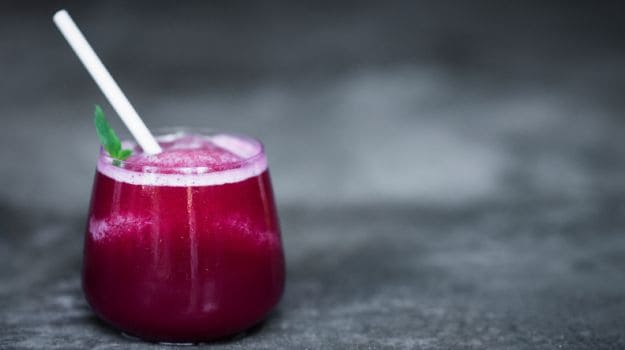 Eating the JamunJamun, eaten by itself, its astringency plucks at the tongue, creating a pleasing mouth-puckering effect. But if you are not too fond of the taste as is, worry not; the jamun is versatile. You can try jamun honey, harvested from the jamun flower, its emollient sweetness undercut by the natural sharpness of the jamun. The jamun juice is very easily available too.Making jamun jam is quite easy (see my recipe below where I just throw sugar and jamun together and cook), but you can easily purchase it from the shops, with options for sugar-free versions as well. I've heard that in Delhi's Kuremal Mahavir Prasad Kulfiwale, you can even buy a jamun kulfi! And of course, Mumbai-based ice-creamery, Natural's, puts out a delicious kala jamun ice cream that is perfect for the hot summer months.My favourite way to eat jamun though is just plain, with or without a sprinkle of rock salt. For a snack though, I like munching on strips of dried jamun pulp that are available at some health stores. Even though my family grumbles that they are rubbery and difficult to chew (like a kind of jamun jerky), I can finish an entire box at one sitting.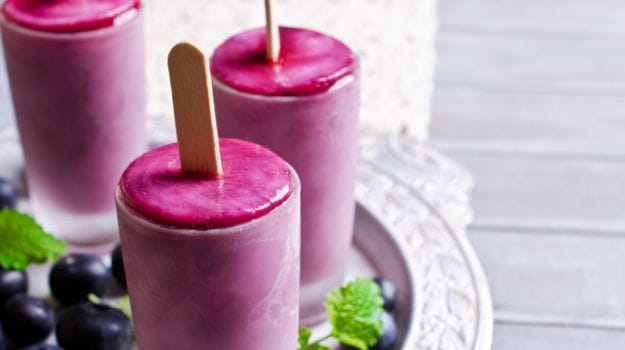 Jamun Jam Recipe
300g jamun
150g sugar
Method:
1. Cook the sugar and the jamuns together in a saucepan until the sugar melts and the jamuns become softer and start releasing their juices. Keep on mashing them lightly with a spoon.
2. Once all the juice is out and you have a beautiful lilac-coloured pulp, the seeds will be easy to lift out. Keep boiling for ten minutes or so until the mixture begins to froth and turns less runny.
3. Keep cooking until it thickens, but not too much, because the mixture will continue to thicken even after it is removed from the fire (about fifteen minutes).
4. Once it is off the fire, you can, if you like, sieve the mixture but I like my jams pulpy.
5. Pour it all into a clean jar and refrigerate.
Note: I like my jams to taste more of the fruit than the sugar, so I put very little sugar. You may add up to 100g more sugar, if you like a sweeter jam.
Also, jamun jam lends itself to various flavour combinations and permutations - you can put cinnamon, lemon, vanilla, cardamom, fennel, or any herb that you like, during the cooking stage.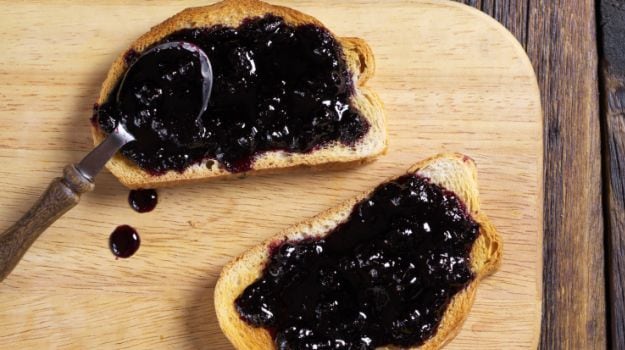 About the author: Meher Mirza is an independent writer and editor, with a focus on food and travel. Formerly with BBC Good Food India, she loves anime, animals and artsy things but also comics, technology and death metal.
Disclaimer: The opinions expressed within this article are the personal opinions of the author. NDTV is not responsible for the accuracy, completeness, suitability, or validity of any information on this article. All information is provided on an as-is basis. The information, facts or opinions appearing in the article do not reflect the views of NDTV and NDTV does not assume any responsibility or liability for the same.