World Hepatitis Day is observed on July 28 every year. Initiated by the World Health Organisation (WHO), this campaign aims to enhance awareness against viral hepatitis, which affects hundreds of millions of people worldwide. According to the WHO, "There are five main strains of the hepatitis virus - A, B, C, D and E. Together, hepatitis B and C are the most common cause of deaths, with 1.3 million lives lost each year. Amid the COVID-19 pandemic, viral hepatitis continues to claim thousands of lives every day."


World Hepatitis Day, this year (2020), is being commemorated under the theme 'Hepatitis-free future' that focuses on preventing hepatitis B among mothers and new-borns.


Viral hepatitis is an infection that causes inflammation of the liver, leading to a wide range of health issues including liver cirrhosis, liver cancer, acute liver damage etc. According to global health experts, there are several medications and treatments for this infection, but enough rest and sufficient fluid (and nutrient) intake often remain the thumb rule in most cases.
Also Read: An Ultimate Guide To What To Eat And Avoid For Healthy Liver
Hence on the occasion of World Hepatitis Day 2020, we bring you some healthy drinks, which may help you cleanse your liver naturally and prevent hepatitis.
Here're 6 Liver-Healthy Beverage Options For You:
Haldi Doodh (Turmeric Milk)
It's no secret that turmeric (or haldi in Hindi) is a treasure-trove of antibiotic, anti-inflammatory and antioxidant properties. It helps in fat digestion, accelerates the production of bile and prevents liver by flushing out the toxins. Coupled with warm milk, this wonder spice may help promote liver health. According to Dr Ashutosh Gautam, Clinical Operations and Coordination Manager at Baidyanath, "Milk facilitates support to turmeric (and its nutrients) for its better absorption in the fats and tissues".


Also Read: Haldi (Turmeric) Milk: Celeb Nutritionist Rujuta Diwekar Shares Guidelines On How To Consume It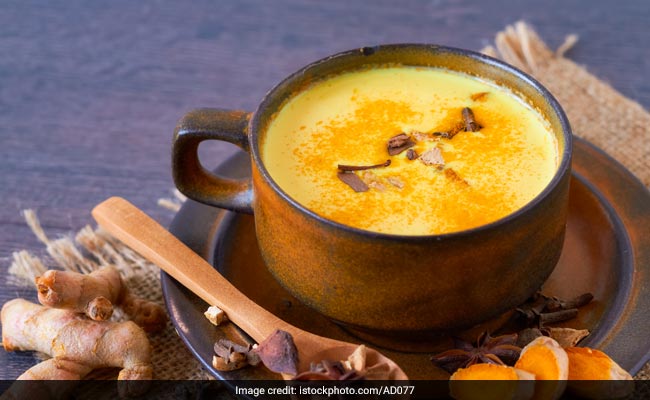 Green Tea
Green tea, over the years, has garnered a huge share of fame due to its countless number of health benefits. Packed with antioxidants and flavonoids, it helps to boost immunity, increase the rate of metabolism and aids weight loss. Another glaring advantage of this beverage is its potential to combat liver-related issues (especially fatty liver disease). According to a study, published in the Journal of Nutritional Biochemistry, the antioxidants, polyphenols, vitamins and flavonoids present in green tea may help in reducing the severity of the disease.


Also Read: How To Brew Perfect Cup Of Green Tea For Strong Immunity: Tips And Tricks
Coffee
Another such beverage that may help you cleanse your liver naturally is a cup of coffee. Several health experts have noted that a daily cup of coffee may help you lower the risk of chronic liver disease. A 2014 study, published in the Journal of Clinical Gastroenterology, further suggested that coffee influences the secretion of liver enzyme, which helps protect the organ from various diseases.


Also Read: 3 Easy Ways To Brew Coffee And 3 Interesting Ways You Can Serve It To Your Guests
Nimbu Pani
Loaded with vitamin C and antioxidants, lemon is known to defend our body from disease-causing free radicals. If consumed in the form of lemon water (or nimbu pani), this drink may have an alkalising effect on our liver and can boost the production of liver detoxifying enzymes.


Also Read: 3 Ways To Give Your Regular Nimbu Pani Recipe An Innovative Twist
Beetroot Juice
A glass of beetroot juice is probably one of the most popular beverages for liver-health. Rich in antioxidants and flavonoids, this drink helps to purify the blood and improve overall liver functioning. Alongside, beetroot is rich in dietary fibres that provide strong support to the digestive tract.


Also Read: 6 Benefits of Beetroot Juice: Why You Should Drink it Every Day
Methi Water
In the world of traditional medicine, the minuscule, amber-coloured methi seeds are lauded for their wide range of benefits. They are packed with several essential nutrients and can aid various health-disorders. Adding to this, Bangalore-based nutritionist Dr Anju Sood stated, "One can consume methi, soaked in water, to promote liver health, accelerate metabolism and cleanse liver naturally."


Also Read: Fenugreek Seeds: How Ayurveda Uses Methi Dana in Easy Home Remedies
This World Hepatitis Day, let's pledge to opt a healthy diet for a healthy liver and prevent the perils of hepatitis!
About Somdatta SahaExplorer- this is what Somdatta likes to call herself. Be it in terms of food, people or places, all she craves for is to know the unknown. A simple aglio olio pasta or daal-chawal and a good movie can make her day.