Washington D.C. - Whey protein is being touted as the new
health food
. Milk contains two types of proteins – casein and whey. Whey is absorbed quicker than any other form of protein by our body. Among other things, whey protein helps in boosting your energy levels, promotes
muscle growth
and is known to improve your immunity.One of the qualities of whey protein is that it increases the protein synthesis by our muscles and thus breaks a period of fasting (where you don't eat for a few hours like early mornings). This is probably why it is often recommended to consume whey protein for breakfast. A new study, conducted at the Newcastle University in London, suggests that eating whey protein for
breakfast
can help in tackling unwanted cravings through the day. Whey protein naturally occurs in
milk
and
cheese
but it is mostly consumed as a powdered supplement that you can blend in your smoothie or sprinkle over your breakfast cereal but be sure to check with a health expert before you begin consuming any food supplements.(Also read:
How to Make a Quick and Easy Breakfast Smoothie
)So, how does whey protein help? A previous Australian study has shown that whey protein significantly reduces high levels of ghrelin which is a hormone that tells your brain that you're hungry. This latest study shows that having whey protein early morning
helps in keeping your blood sugar
levels in control through the day. When your blood sugar levels are maintained, energy is released slowly from the food you eat and you feel full for a longer period of time and thus, have a lesser urge to binge in between meals. By keeping a check on your blood sugar levels, it also helps in lowering the risk of type 2 diabetes.(Also read:
10 Foods that Suppress Your Appetite and Leave You Feeling Full​)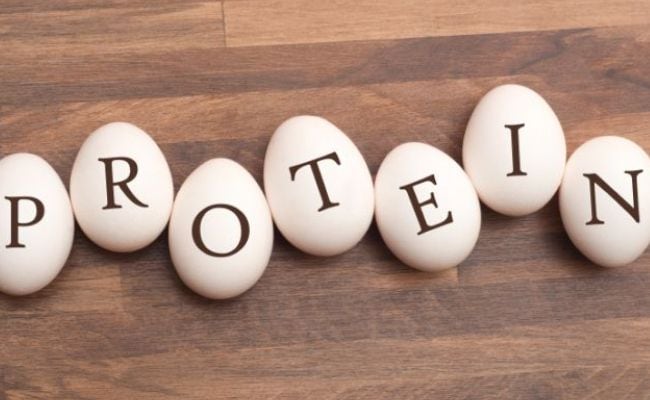 For this study, researchers carried out two studies. In the first experiment, 12 obese men did a 30-minute rest or a light treadmill session and then either they were given 20 grams of the supplement or a placebo before consuming a carbohydrate-filled breakfast. It was seen that the blood sugar levels of these men, which normally spike after eating, were found to be controlled as a result of the whey protein. In the second study, 11 men suffering from
Type-2 diabetes
were given 15 grams of the supplement.In both cases, the blood sugar levels were maintained which helped these men curb unwanted cravings. It also helped them fight the desire to have a snack before lunch when taking with their breakfast.