Does your new fitness strategy involve building muscles? Are you looking for foods that can help you do so? Here's what you need to know.
Food is the cellular foundation through which optimal health and fitness can be obtained. To begin any fitness journey or to lead a healthy lifestyle, a balanced diet with the right food in the right quantities at the right time is critical. There are various food groups that should be included in your daily diet to provide you with the required nutrients - carbohydrates, protein, fats, minerals, vitamins, etc. Omission of any major food group could result in various disadvantages and ailments, including muscle loss. Here are some points to remember:
A diet that is balanced and contains lean meats and garden vegetables, especially greens, fruits, nuts, seeds, little starch and no sugar will help you maintain and increase muscle growth.
Protein should be from varied sources and consist of 30 percent of your dietary intake.
Carbohydrate should be predominantly from the low glycemic index and constitute 40 percent of your intake.
Fat should be from whole food sources and account for 30 percent of your food intake. Mainly from foods like salmon, avocado, nuts, walnuts, coconut milk, olive oil, seeds etc.
Foods to avoid would be sugary, starchy, fried foods and foods that tend to cause an insulin spike such as the ones higher up in the glycemic index.
Foods That Help Muscle Growth
1. Lean Meats
They are a high source of protein. Meats like chicken and fish contain all essential proteins and cater to the requirements of the body. Not only are they great for muscle growth, but repair as well. The best way to have them is grilled or baked, without dousing them in rich creams and sauces.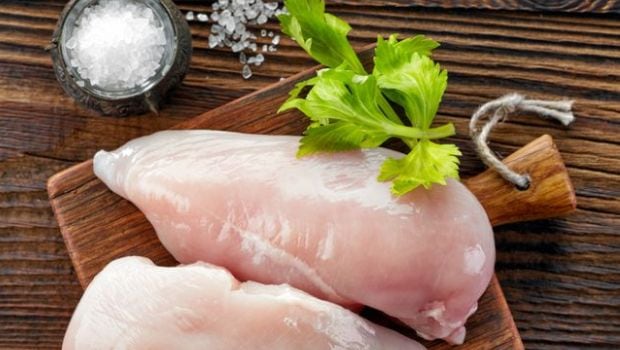 2. Eggs
Again a great protein source, eggs contain all essential proteins and vital minerals as well. Doctors and health experts suggest having eggs daily. You can include them in your breakfast meal by making boiled eggs or omelette.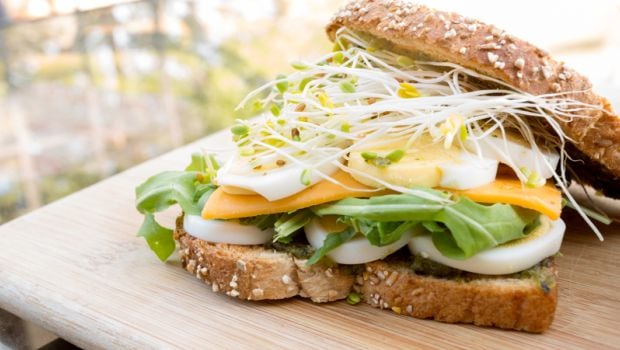 3. Milk
Milk is commonly associated with calcium, an essential mineral, but it is also a good source of protein, containing whey and casein. Casein is recommended in the nights as it aids in the muscle recovery process. If you don't enjoy the taste of plain milk, add in small quantities of flavour boosters like cocoa powder or fruits like apple, but ensure that you refrain from high calorie additions.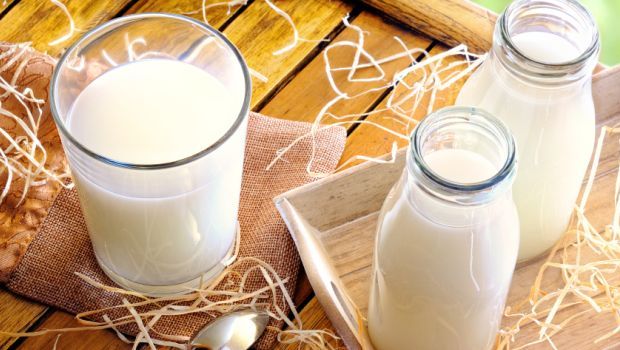 4. Salmon
Fish such as salmon is a great source of protein, minerals and omega 3 fatty acids, essential for bringing inflammation down. The good part is also that they are easy to cook and need just a few ingredients to boost the flavour. It therefore can be easily added to regular diet.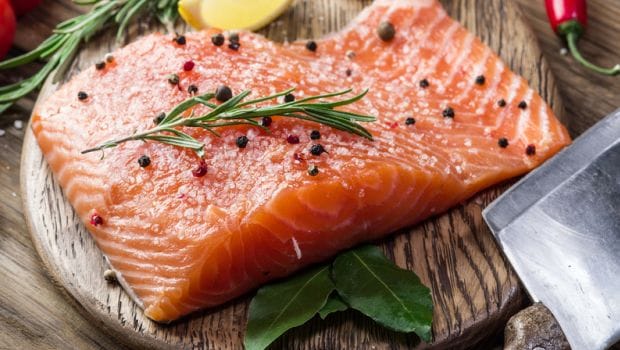 5. Nuts
If you like to munch on nuts then that's a good habit. Almonds, walnuts, pistachios etc. contain proteins, minerals and essential fats. But what is important to remember is that nuts are also high in calories, so they should be consumed in limited quantities.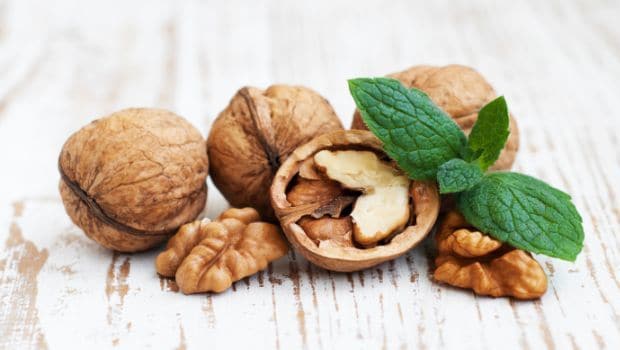 Diets that are balanced and contain all macro and micro nutrients in its desired quantities help the body in carrying out the various functions more effectively. They provide optimum energy levels that enable you to increase your strength and in turn cause your muscles to grow. The balance will also 'spare the protein', thereby preserving your muscles and not resulting in muscle breakdown to power the body. It will also ensure optimum immunity against infections and diseases.Disclaimer:The opinions expressed within this article are the personal opinions of the author. NDTV is not responsible for the accuracy, completeness, suitability, or validity of any information on this article. All information is provided on an as-is basis. The information, facts or opinions appearing in the article do not reflect the views of NDTV and NDTV does not assume any responsibility or liability for the same.