The aroma of
tadka
on your dal can make you salivate from a distance; thanks to a host of spices and desi ghee that add to its flavour. The mere popping of herbs and spices like
jeera
, garlic, coriander leaves, mustard seeds, turmeric, curry leaves, et al used in the
tadka
or tempering can make you want to devour the simple dish. But have you ever wondered why do we add
chhonk
or
tadka
to our favourite
dal
and
khichdi
? To enhance flavour? More than just the flavour, it is the health benefits that it provides.
Tadka
involves a host of spices and herbs that are tempered, all of them having some benefit to offer. The phyto-nutrients in turmeric, cumin, mustard seeds and curry leaves hold excellent medicinal properties; in fact, adding these spices to oil or ghee help to unlock their healing properties.(Also Read:
Masoor Dal Benefits: This Kitchen Ingredient Is A Powerhouse Of Nutrients
)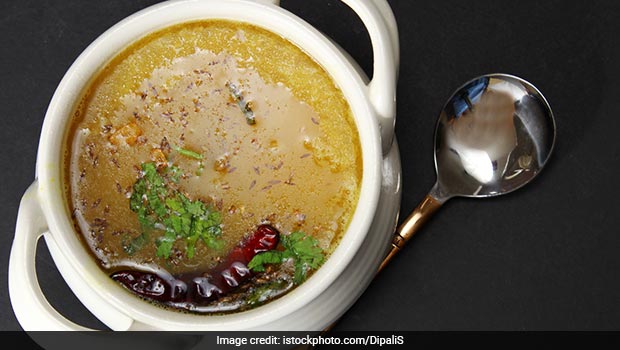 Tadka involves a host of spices and herbs that are tempered
Here's what is added to the tadka-
Cumin is known to be the most basic ingredient in a tadka. It is highly beneficial for digestive disorders including gas, indigestion, acidity and diarrhea.
Mustard seeds or sarso have anti-inflammatory properties that relieve conditions like arthritis and muscle pain, et al. Moreover, various antioxidants present in it help boost immunity system that helps to fight infections.
Turmeric or haldi powder contains therapeutic powers that help improve immunity system. The curcumin compound present in haldi helps cure various infections and prevents conditions like chronic cold, throat infections and cough. It also acts as a great antibiotic that helps keep your skin woes at bay.
In some dals or vegetables, garlic is also added into the tadka. Its anti-bacterial and anti-fungal properties help keep ailments at bay.
Coriander leaves help improve the functioning of the digestive system. Its antispasmodic properties help relax the contracted digestive muscles that cause discomfort in conditions like Irritable Bowel Syndrome (IBS). It is also known to reduce blood pressure levels.
Curry leaves are loaded with important nutrients that help keep the body healthy by fighting against infections.
Ghee or clarified butter is known for its high saturated fat content. It is packed with essential nutrients that are good for your health.
Red chilli or green chilli is loaded with vitamin A, B and K and are great sources of various minerals. The seeds of these chillis help boost immunity system to a great extent.
How can these amazing benefits of tadka not convince you to add it in all your dishes? Remember to not use a lot of oil or ghee that adds to the calories and other health problems.