No matter how many cuisines one tries, the classic combination of dal rice is something almost every
Indian
holds dear. It is comfort food at its best. Lentils are believed to have originated in Central Asia. They are one of the first foods to have ever been cultivated.Lentil seeds dating back 8000 years have been found at archeological sites in the Middle East. They have traditionally been eaten with
barley
and wheat and were introduced in India around the 1st Century AD, a country where they are still held dear. Go to a supermarket and you will find various colorful options to choose from, urad, moong, masoor and many other varieties. After a tiring day, lentils are the quintessential homely food you want to come back to. However, with the same dal
recipe
day in and day out, they can get boring too! Here are various ways in which you can use lentils in your everyday cooking and reap the amazing benefits associated with them.
1. USE TO MAKE SOUP:
Lentils
can be used to make soup! Wait a second, strange, right? Try this not-so-popular soup option and watch yourself derail from those instant soup packets available in the market. Soup based on lentils will not only provide you with minerals and
nutrients
but it's also easy to convert into vegetarian or meatier options and flavor it accordingly. Try out this recipe and you will never have to look outside your
kitchen
cupboard to have a satisfied and fuller gut.
LENTIL SOUPINGREDIENTS
1 onion (chopped)
¼ cup olive oil
2 carrots (diced)
2 stalk celery (chopped)
2 cloves garlic (minced)
1tsp dried oregano
1 bay leaf
1tsp dried basil
1 can crushed tomatoes (14.5 ounce)
2 cups dried lentils
8 cups water
2Tbsp vinegar
½ cup spinach (rinsed and thinly sliced)
Salt to taste
Ground pepper to taste
DIRECTIONS:
1. In a large soup pot, heat oil over medium heat. Add
onions
, carrots, and celery, cook and stir until onion becomes tender.2. Stir in garlic, bay leaf, oregano, and basil; cook for 2 minutes. Stir in lentils, and add water and tomatoes, bring it to a boil.3. Reduce heat, and simmer for at least 1 hour. When ready to serve, stir in
spinach
, and cook until it wilts.4. Stir in vinegar, and season to taste with salt and pepper, and more vinegar if desired.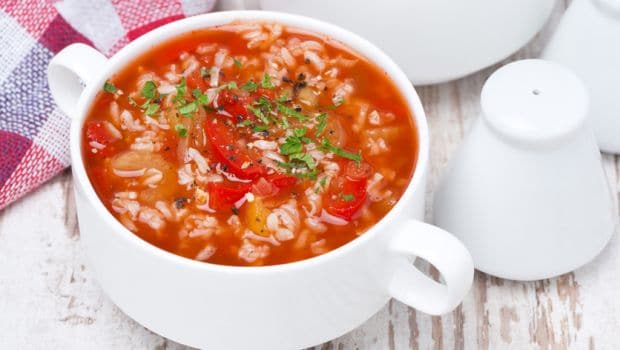 2. USE TO MAKE A SALAD:
Why go for plain boring veggies when you have lentils, especially the green and red ones that hold their shape and are wonderful for making
salads
. They can be the show stopper main ingredient or simply an accompaniment with other ingredients. As unfamiliar as it sounds, lentils have been used in salads in India for a long time. Think about the classic green sprout salad with chopped
tomatoes
and a dash of lime, famously known as moong beans sprouts.
You can refer to the below recipe in order to make a quick and delicious sprouted lentil salad which boasts of
health
benefits and is packed with crunchiness.
SPROUTED LENTIL SALADINGREDIENTS
1 1⁄2 cups sprouted lentils
1⁄2 cup seeded and chopped cucumber
1⁄2 cup diced seeded tomatoes
1⁄3 cup thinly sliced green onion
2 tablespoons chopped cilantro
1 tablespoon olive oil
2 tablespoons lemon juice
1 tablespoon white wine vinegar
1 1⁄2 teaspoons dried oregano
1⁄2 teaspoon garlic powder
1 1⁄2 teaspoons curry powder
1⁄2 teaspoon dry mustard
1⁄2 cup small quartered red radish (optional)
Salt and pepper to taste
DIRECTIONS
1. Carefully rinse the sprouted lentils in a colander.2. Add the chopped
vegetables
to a bowl and lightly toss them with sprouted lentils.3. In another small bowl, whisk together the remaining ingredients. Drizzle the dressing over the vegetable mixture and toss gently again.4. Allow the
flavors
to blend for 20 to 30 minutes before serving.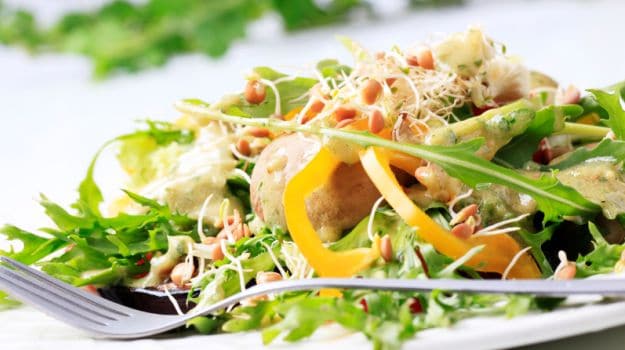 3. EAT AS A SNACK:
For all those
gym
enthusiasts and workaholics who don't get time to satiate their taste buds with healthy and tasty items, there is a plethora of snacks that can be prepared using lentils. Surprised? It not only serves as a versatile
breakfast
option but also can be opted for when one is short on time. Here is a brief on how to make the perfect snack out of those shelved lentils.
CRUNCHY GARLIC LENTIL SNACKINGREDIENTS
1/2 cup dried lentils
1/2Tbsp sunflower oil
1/2tsp garlic powder
1tsp red chili pepper flakes
1/2tsp oregano
Salt and pepper to taste
DIRECTIONS
1. Rinse lentils and place in a pot. Add water until about 1 1/2 inches above the lentils.2. Cover, and bring to a boil. Reduce heat to a low simmer and cook for 18-20 minutes, stirring occasionally.3. Meanwhile, preheat oven to 400F.4. Drain lentils, and then place back in the pot. Toss with remaining ingredients.5. Line a large baking sheet with aluminum foil and spread lentils on top in a single layer.6. Bake for 12 minutes, stir, and then
bake
for another 12-15 minutes, until fully crunchy. (Keep an eye on them during the last few minutes so as not to burn.)7. Sprinkle with salt and pepper. Let them cool before storing in an airtight container.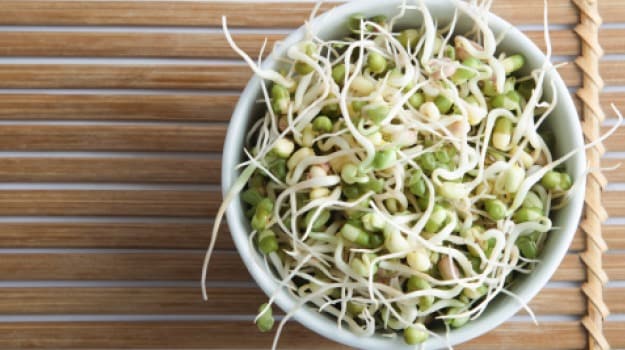 4. TO MAKE SWEETS:
Lentils have traditionally been used to make
Indian desserts
and as I go down memory lane, I can surely recall the mouthwatering chane ka halwa that stood as my number one dessert for quite some time. Nevertheless, here is the recipe for making this epic halwa which will warm you up this
winter
.
CHANA DAL HALWAINGREDIENTS
1 cup chana dal
¾ cup ghee
1 cup mawa
1 cup sugar
1 cup milk
20-25 cashews
5 almonds (chopped)
20 -25 pistachios
2 inch long piece coconut (cut it into small pieces)
5 small cardamoms (peel and grind it)
DIRECTIONS
1. Clean chana dal and soak it for 4-5 hours.2. Take soaked dal with 1/2 cup water in a pressure cooker and cook for 1 whistle. After one whistle, cook it on a low flame for 2 minutes and turn it off once its boiled. Grind the dal in a mixer without water.3. Heat 1 cup oil in a pan, add ground dal in it. Stir continuously with the ladle and roast till it turns brown and gives out a fragrance.4. Take out the roasted dal in a separate bowl, meanwhile roast the mawa until brown and keep it in a separate bowl.5. Pour milk and
sugar
into the pan. Once completely dissolved, add roasted chana dal and mawa to it.6. Stir the halwa continuously until it starts to leave the corners of the pan.7. Turn off the flame and pour 1 or 2 tablespoons of ghee with ground
cardamom
from the top.8. Chana Dal Halwa is ready to serve. Take it out in a serving dish and garnish with some more mewa.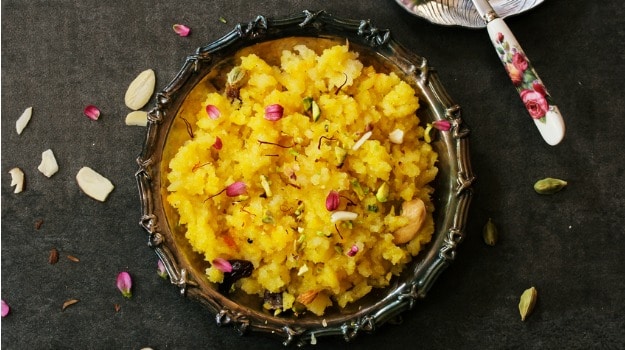 5. USE TO MAKE DIPS AND SPREADS:
Having a party at your place and still confused about what to serve?
Worry not! Why go for plain potato chips when you can serve your guest with tortillas and pita crisps along with these exotic lentils-based dips? Everyone loves
hummus
and we can help you make unique types of hummus by substituting other beans and legumes for the beloved
chickpea
. Why not try a lentil based hummus or a pureed lentil dip with caramelized leeks next time?
RED LENTIL HUMMUSINGREDIENTS:
2 cups water
1 cup dried red lentils
2 medium garlic cloves (finely chopped)
3Tbsp tahini
5Tbsp olive oil
1/4 cup lemon juice
2tsp kosher salt
1/4tsp freshly grounded black pepper
DIRECTIONS
1. Boil water in a sauce pan and add lentils to it.2. Simmer until almost all of the liquid has been absorbed, about 15 minutes. Drain through a fine mesh strainer and let it cool to room temperature for about 20 minutes.3. Place lentils, garlic, and tahini in a
food processor
and pulse it until lentils are broken up, about 10 pulses.4. With the motor running, add oil,
lemon juice
, salt, and pepper.5. Blend until evenly incorporated for about 30 seconds.6. Scrape down the sides of the bowl and blend for another 40 seconds or more until smooth.